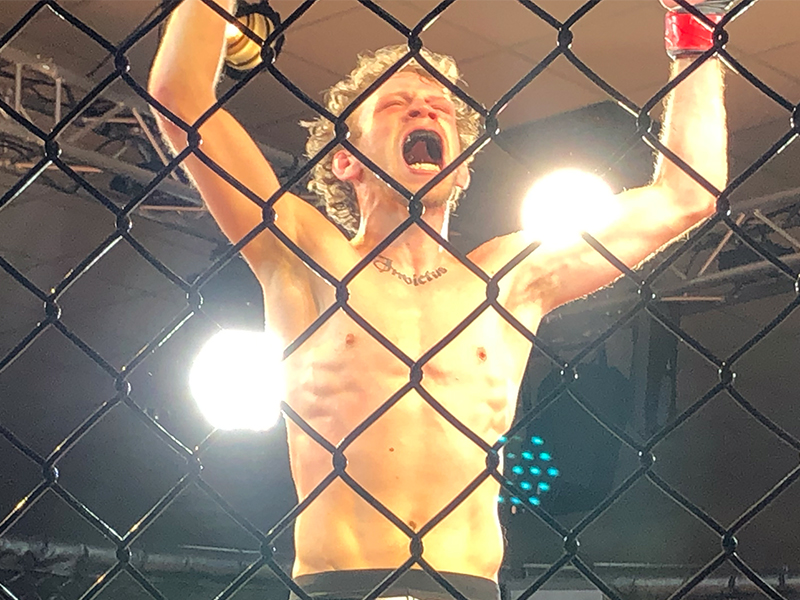 Mixed martial arts competitors shook Chinook Winds Casino Resort on Saturday with a fight card billed "King of the Cage: Resurgence."
More than a thousand spectators watched 10 fights in the cage at the casino's convention center, where multiple flat screens lined the walls and red, white and blue lights danced over the crowd.
Of the 20 fighters, four were named Brandon, including Paradise, Calif.'s Brandon Waltz, who was in the main event.
"I love Lincoln City," Waltz said. "I absolutely love the beach and the small-town community because Paradise is a small town, as well."
Paradise was recently subject to the Camp wildfire devastation in which roughly 14,000 homes were destroyed and the town suffered $8 billion in damage.
"My heart goes out to my town right now. They are a strong community that is trying to rebuild, and they will," he said.
Ian King, from Roseburg, defeated Waltz in the title bout by forcing him to tap out with an arm hold.
Taft High graduate and former State high school wrestling champion David "Kid Kryptonite" Converse, from Otis, won his fight in the flyweight division over Alex Casteneda.