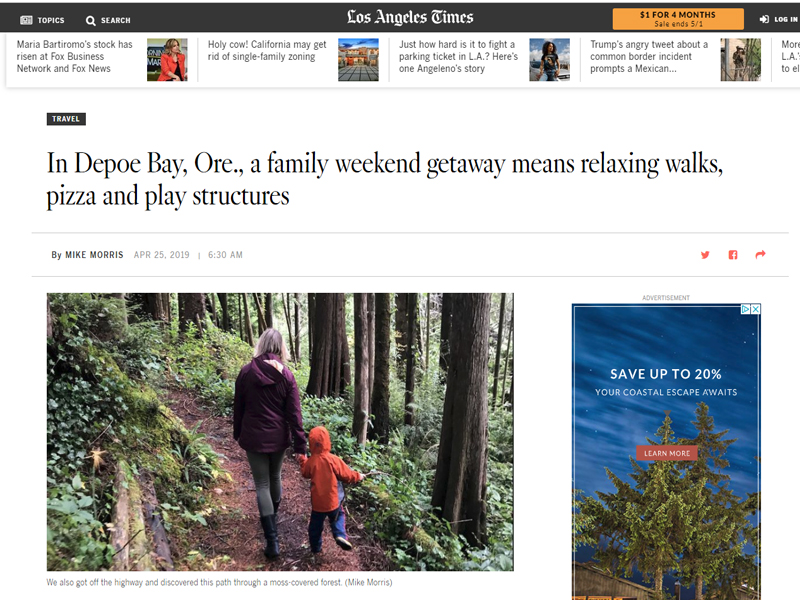 Depoe Bay is the subject of an expansive feature article in today's Los Angeles Times.
Author Mike Morris' first-person account, entitled, "In Depoe Bay, Ore., a family weekend getaway means relaxing walks, pizza and play structures," highlights the tourist town 10 miles south of Lincoln City known best for its whale watching for tourists trekking up and down Highway 101 in the majestic Great Pacific Northwest.
My family's getaway late last year to Oregon's stormy coast was invigorating. We stayed in Depoe Bay, known as the state's whale-watching capital. Yes, we saw whales — a pod of grays makes its home here from March to December — but we also strolled wind-swept beaches in search of agates, visited a pirate-themed coffee shop and walked around what some say is the world's smallest navigable harbor.