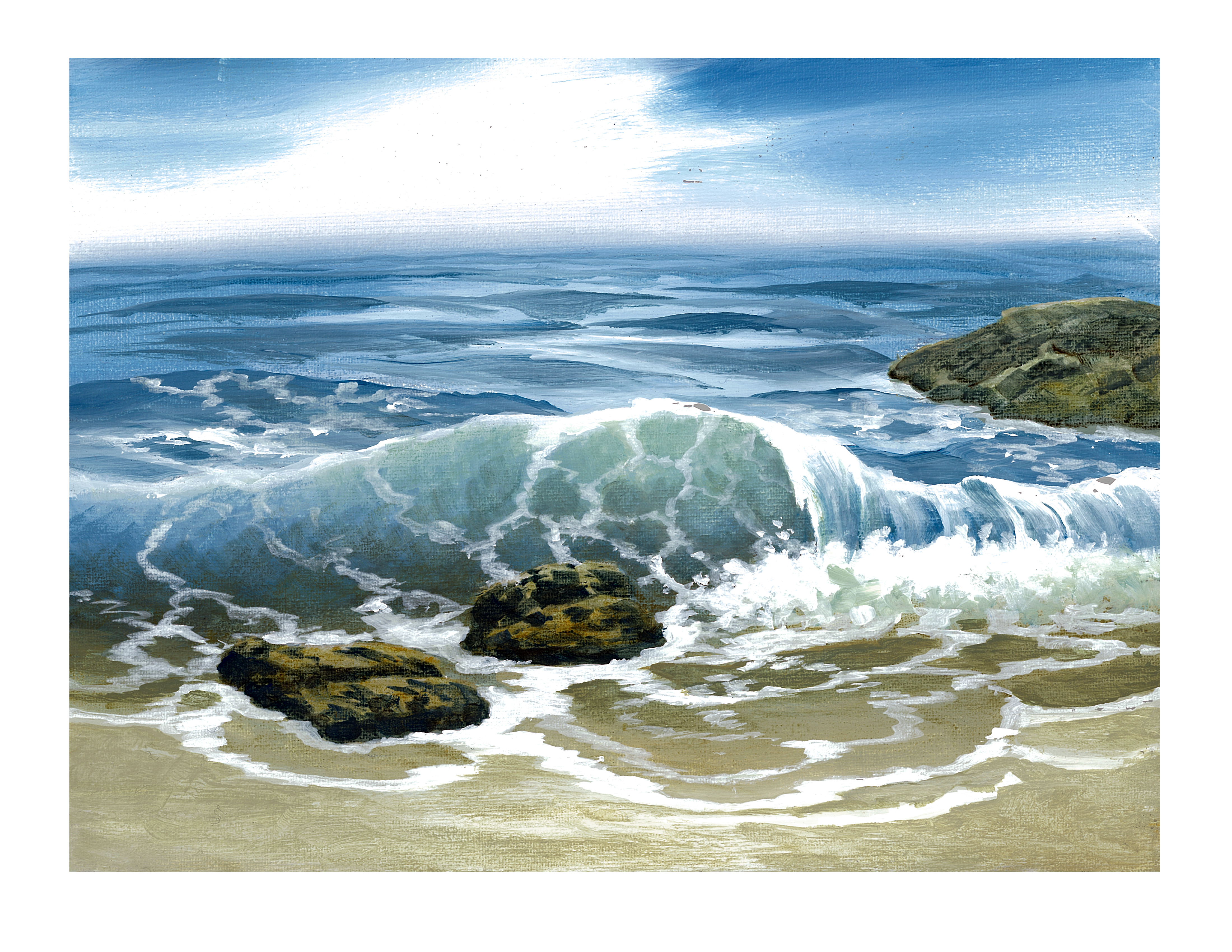 Oregon Coast Aquarium artist Michael Cole has been added to Lincoln County 4-H's growing program as host of a series of painting classes featuring a variety of coastal themes.
The first class in the series, Oregon Coast Breaking Wave, will be from 10 a.m. to noon, Saturday, Feb. 2, at the Oregon State University Lincoln County Extension Office, 1211 SE Bay Blvd., in Newport.
Although sponsored by Lincoln County 4-H, youth between the ages of 9 and 19 as of Sept. 1 do not need to be a 4-H member to enroll.
The first class will teach composition, brush techniques, mixing colors and glazing techniques. Fee is $10 and will include a brush kit, canvas and resource list for materials to take home.
Class size is limited to 12 students and an RSVP is required by Jan. 23. RSVPs can be made by contacting the 4-H office at 541-574-6534.
The 4-H Youth Development Program focuses on providing youth of all ages with the life skills they need to succeed in today's world.
Projects and activities are vehicles that help young people learn and grow through an intentional process that builds competence, confidence, connection, compassion and character. Research has shown that by participating in 4-H, young people prepare themselves for economic and social success in adulthood.
For more information about Lincoln County 4-H, contact Heather Tower, 4-H program assistant at 541-648-6818 or [email protected]