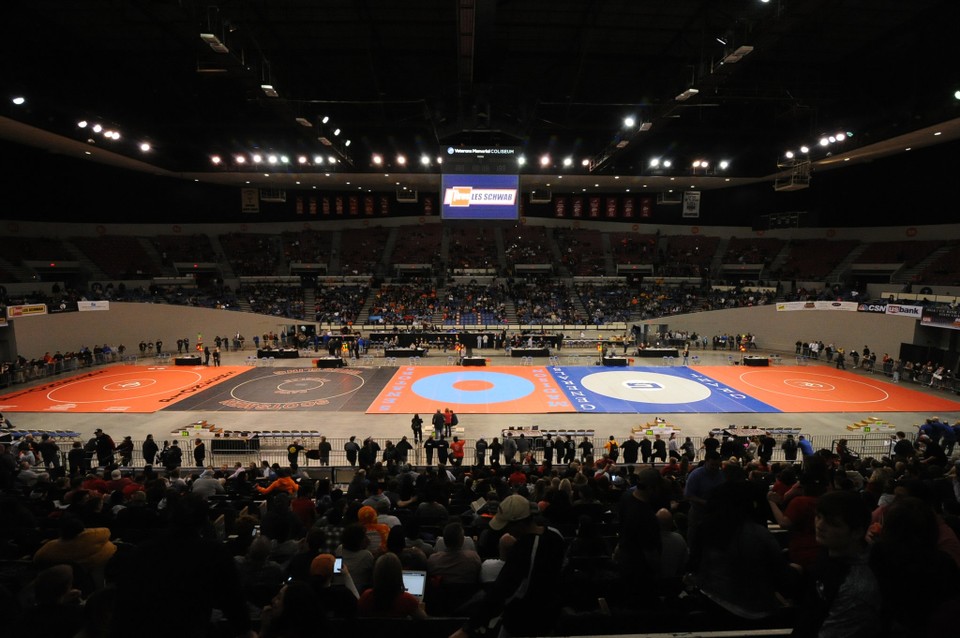 Taft High hopes the road is paved with gold – not ice – as it travels to Portland today to compete in the Class 3A OSAA Wrestling Championships.
Precious gold, silver and bronze medals will be awarded and the top six wrestlers honored Saturday at Veterans Memorial Coliseum, where the Tigers hope to advance any number of competitors among a school-record contingent during preliminaries Friday.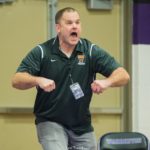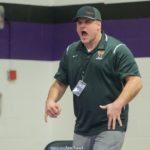 Taft coach Robb Ellis, in his second year as a head high school varsity wrestling coach, saw eight Tigers accept a date with State last Saturday at the Special District 1 (SD1) meet in Warrenton — three more than the previous team high.
"We will be looking to see if we can become the most successful Taft wrestling team ever by having two wrestlers place sixth or better in their 12-man brackets," Ellis said. "We had a very good District tournament, probably one of the best that Taft has had in a long, long time."
The Tigers placed third behind defending State champion Willamina and Dayton at the SD1 meet at Warrenton High. Champions in each weight class from Oregon's four districts are seeded first through fourth at State, with the remaining qualifiers randomly drawn and placed in 12-man brackets.
"The draws can make or break a wrestler, but from what I have seen, we got some good draws this year," Ellis said. "I think several of our wrestlers are in a position where they could make the 'Walk of Champions,' where those who are guaranteed to place walk around the Coliseum as a group before the placing matches. We could see two or three end up on the podium by placing sixth or better."
Lon French's Special District 1 Championship photos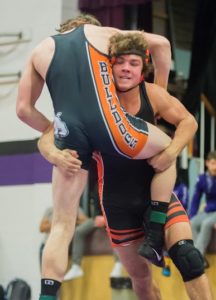 Senior Cody Knott has the best chance of achieving success as Taft's only seeded wrestler entering the tournament, Ellis said. Knott is positioned third after winning the 160-pound SD1 title.
Senior Gio Salazar, who won an overtime semifinal match to reach the finals and place second at Districts, will take the mat after barely missing a State appearance last season, "so this was very exciting for him," Ellis said.
Taft will blend youth with experience when freshman Riley Ellis and sophomore William Calderon represent the school in the 138-pound class. Ellis placed second and Calderon third at Districts.
"Both are having a great start to their wrestling careers," Ellis said. "Riley did have some wrestling experience in junior high, but William is a first-year wrestler and it is quite an honor for him to go to State."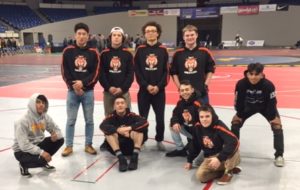 More leadership will take the mat as the Tigers move into the middle and heavier weight classes. David Jin advanced to State with a second-place showing at 170, while fellow seniors DeVon Lindquist (145) and Eric Aquino (195), and junior Jace Phippen (220) will take third-place efforts into the championships.
Taft seniors Jacob Mayoral and Biz Byrum, and sophomore Jose Flores barely missed out on advancing to State. The Tigers will also be without senior and 2017 State qualifier Jace Fostveit, who has an injured shoulder and missed Districts, costing the Tigers a chance to catch second-place Dayton, which finished seven points ahead of Taft.
"But Dayton and other teams have had their own losses of wrestlers to injury throughout the season. It is a part of wrestling and athletics, in general," Ellis said. "We will just have to go out and relax and wrestle the best we can and see what happens. The State tournament always has a lot of surprises, and I hope that Taft wrestlers will have things go their way."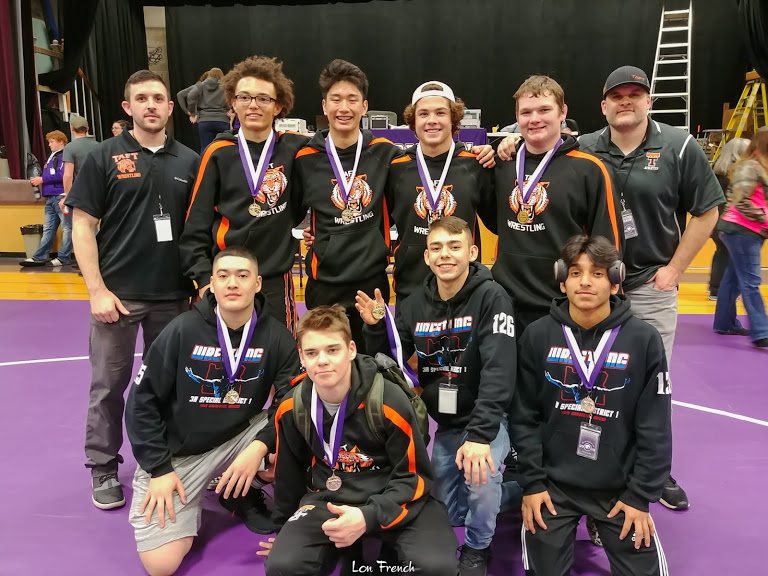 Select "Championship Schedule" for an overall timeline
Select "Full Banded Schedule" for bouts/sessions schedule (Bouts are not preassigned to a specific mat. Each classification is assigned a block of mats that might fluctuate).
Ticket information/brackets/results/team scores