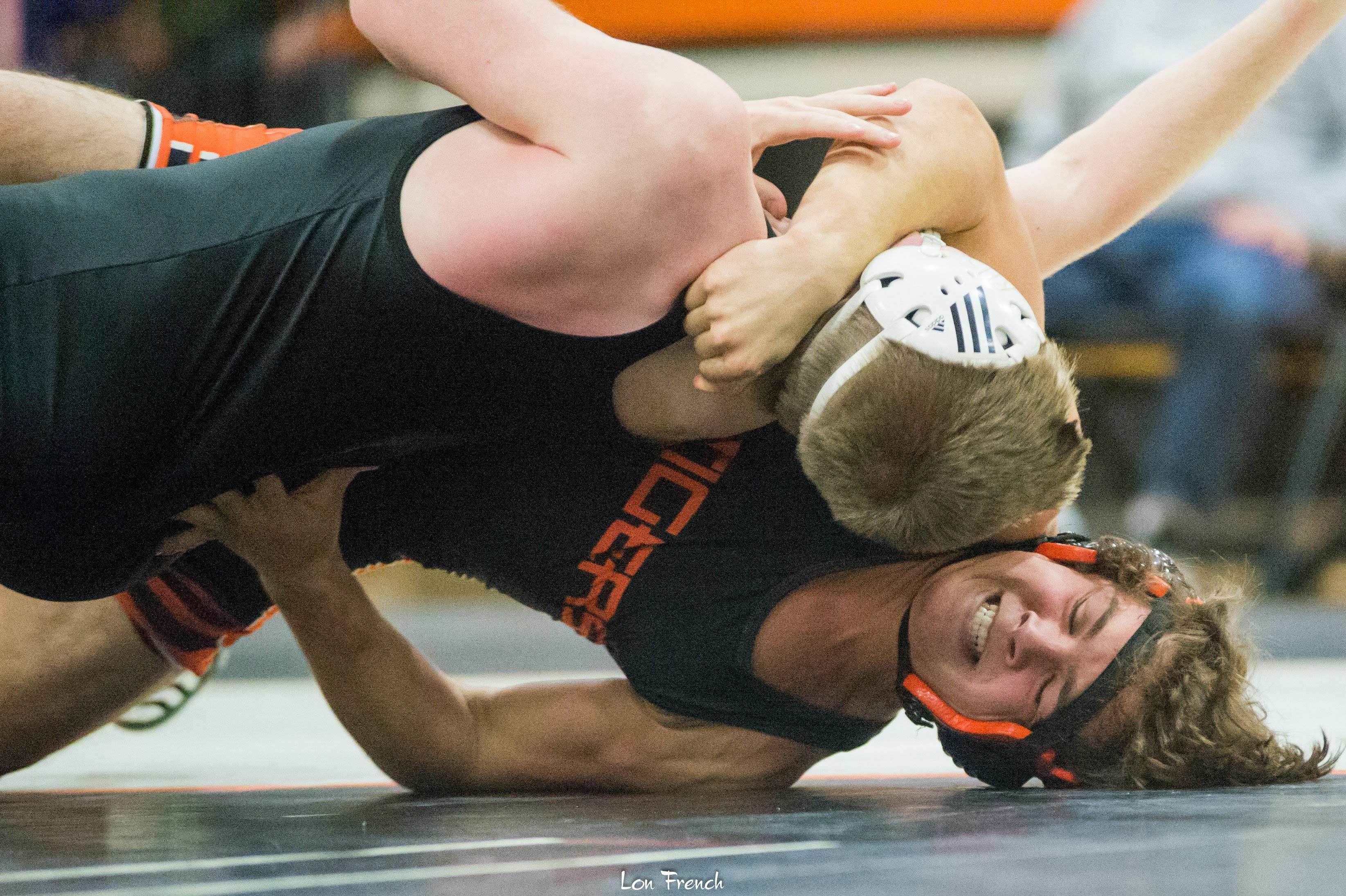 Robb Ellis spent last year learning the ropes as a first-time head wrestling coach. This season, he's trying to satisfy some lofty expectations by leading his team to a school record for success.
"Meeting our goals is looking good," Taft High's coach said Thursday on the eve of the Class 3A Special District 1 Championships in Warrenton.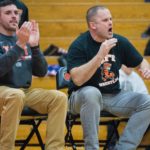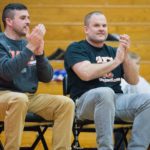 The second-year coach's Tigers will attempt to place third or better as a team and advance a school-record six or more wrestlers to the OSAA Class 3A State Championships, Feb. 22-23, at Veterans Memorial Coliseum in Portland.
Ellis said defending State champion Willamina remains a prohibitive favorite to win the District championship, but that the Tigers will flex their muscles against formidable foes Dayton and Rainier with hopes of placing third.
"The way the District brackets are laid out, we should have a good chance of that, and also making it close with Dayton for second place," he said. "Of course, we have to show up and wrestle well to do that."
Seventeen of Taft's 19 wrestlers will suit up Friday with senior Jace Fostveit a major loss at 195 pounds due to a dislocated shoulder in practice that awaits Friday morning assessment.
"Jace had a great chance to do well at the State tournament, so he would be a huge loss," Ellis said.
In addition, junior Alec Bosworth has been sidelined with a nagging shoulder injury and will not wrestle at Districts in the 220-pound division.
"He had been wrestling well, so that is also a loss," Ellis said. "We are not alone, though. At the District seeding meeting, all of the other teams had their own losses, and some key wrestlers whose absence could make it easier for our wrestlers to qualify for State, just like Jace's absence will help other teams."
"As a wrestling coach, you have to prepare yourself mentally to finish with about 75 to 80 percent of what you started with," he said. "Poor grades, injuries and wrestlers that have the wrong work ethic and attitude will cause every team's numbers to dwindle. Going from about 24 or 25 at the start of the season to 19 currently is a success in my eyes."
Individually, wrestlers must place third or better to advance to State.
"I think we should achieve at least six State qualifiers to break the school record and eight or more is possible," Ellis said.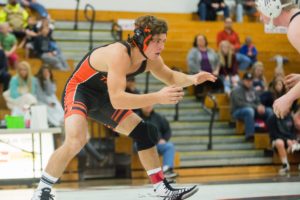 He said 160-pound team leader Cody Knott, who is ranked third by one website, should claim the District title with relative ease and earn a high seeding at State.
Fellow senior David Jin, Taft's starting quarterback last fall, earned the District's second seed at 170 and also has a good chance to wind up in the finals, Ellis said.
Senior Gio Salazar also earned the No. 2 seed and appears to have an open road to the finals. Freshman Riley Ellis and sophomore William Calderon "got fortunate at 138 pounds with the second and third seeds and could have a great chance to qualify for State because about six talented older wrestlers got stuck at 145 pounds," Ellis said.
"Their bodies would just not allow them to go down to 138 pounds," he said. "That helped Riley and William out in their bracket. So, at 145 pounds, only three will qualify for State and several talented wrestlers will not get to go."
Occupying the 145-pound division from Taft are seniors DeVon Lindquist, a State qualifier last year, and Jacob Mayoral.
"They both have a great chance to qualify for State, but they will have to wrestle very well to make that happen," Ellis said.
Another State qualifier from last year for Taft with a tough bracket is Jose Flores at 106 pounds.
"He has two-time State champion from Willamina and two other talented wrestlers from Amity and Rainier," Ellis said. "He will have to wrestle well to go to State. In another district, Jose most likely would have gotten a much easier path.
"Each of the four districts in 3A look different," Ellis said. One district may have a really tough 160-pound bracket and ours is not as competitive, but our 106-pound and 145-pound brackets may be more competitive than in other districts."
Given its one-on-one nature, logistics and luck of the draw affect wrestling more than most sports, Ellis said.
"Sometimes going to State can have some luck involved," he said. "Maybe a top wrestler was suddenly injured before Districts, and that helps one of our guys go to State. So, we could have some wrestlers with less talent qualify for State, and some that deserved to go not qualify because they faced much tougher competition."
A season of perseverance and hard work will be defined in the next 48 hours, Ellis said.
"At the end of the day, we just have to go wrestle hard and see what happens," he said. "Our team vibe has been great and I am proud of the attitude our guys are finishing with. 'Hard Work!' is our motto, and they have lived up to it. Now, all we can do is go wrestle this weekend and see what happens."
Photos by Lon French