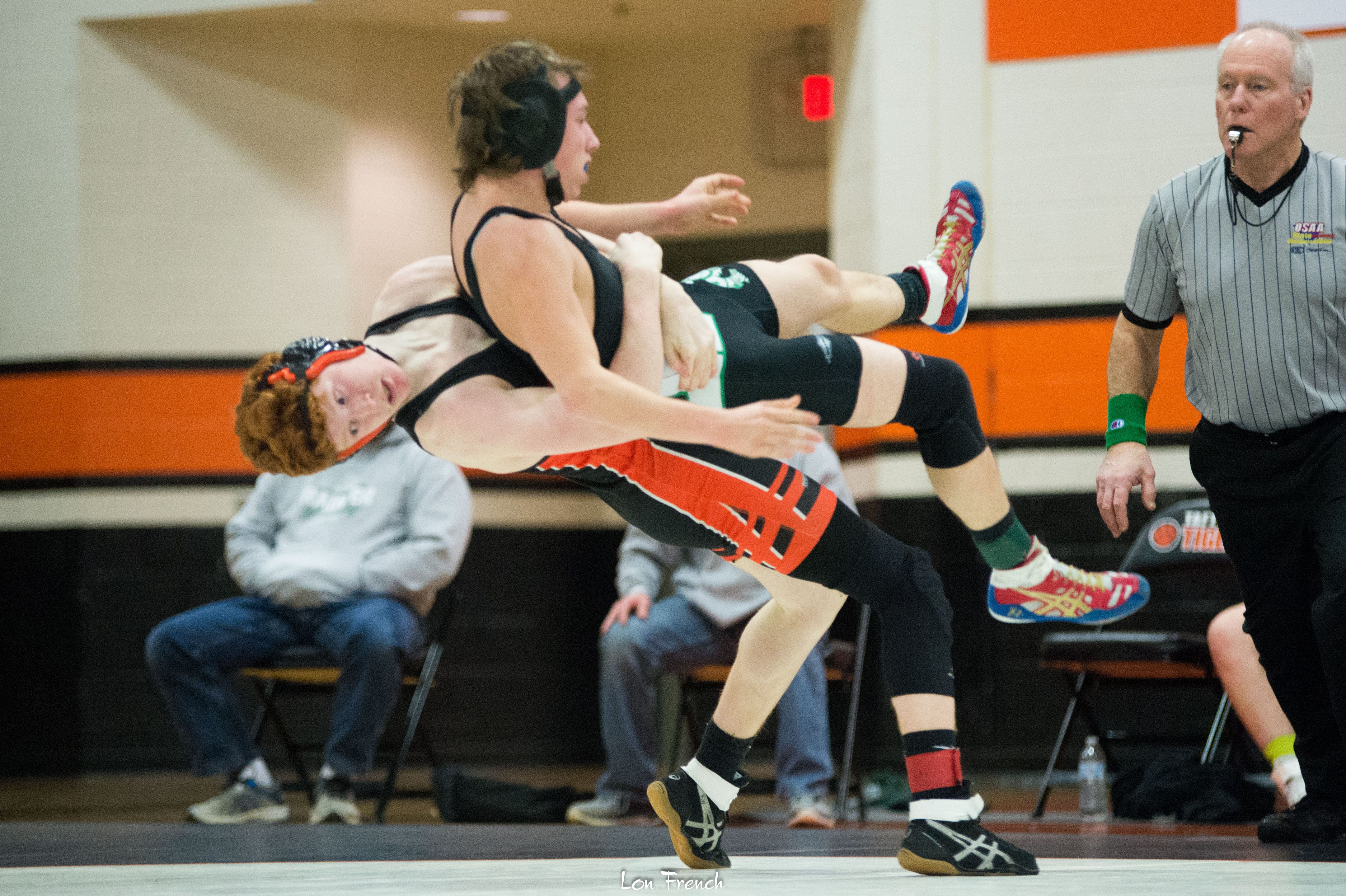 Taft High prepped for its bid to challenge for Special District 1 supremacy and goal of qualifying a school-record six wrestlers for the Class 3A State championships Thursday in its final home match of the season.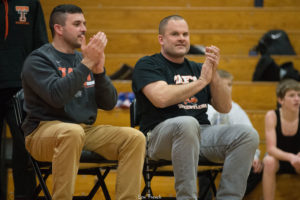 "I'm super-proud of our senior wrestlers tonight," Taft coach Robb Ellis said as 11 departing seniors saw the final home meet of their careers come and go in the high school gym. "They went out with a bang."
No team scores were kept in the dual matches against Rainier, Dayton and Amity, but seeding was on the line for the District tournament, Friday, Feb. 15, at Warrenton. The State championships are scheduled Feb. 22-23 at Veterans Memorial Coliseum in Portland.
"Cody Knott got revenge by dominating and pinning a wrestler from Rainier he lost to at Districts last year," Ellis said. "DeVon Lindquist wrestled tough against last year's District champion from Rainier in a close and 'questionable' loss, but showed he will be going into Districts wrestling well."
Ellis said seniors Biz Byrum, David Jin, Jared Bryan, Vic Carrasco and Gio Salazar "also made us proud with strong efforts in their final home matches of their careers."
Seniors Jace Fostveit and Eriq Aquino were sidelined with injuries, but Ellis said he is hoping they will heal in time for Districts.
Senior Autumn Barela had the flu and was unable to wrestle, "but may have a spot at boys Districts to keep her career going for one more week."
Ellis said the match of the night belonged to senior Jacob Mayoral, who beat a State qualifier from Rainier with a third-round pin.
"I'm going to miss all these guys and gal a lot," he said "We are going to have some big shoes to fill in the room next year."
Photos by Lon French