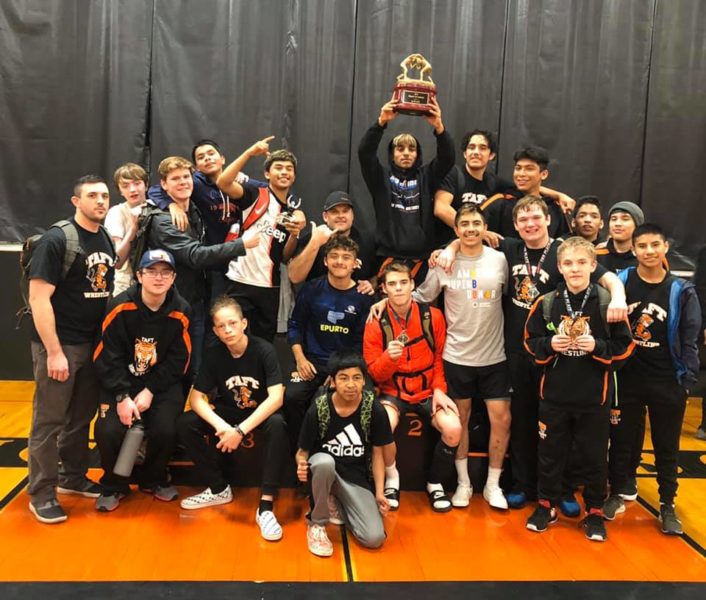 Tiger boys wrestling placed first out of 17 teams at the Class 3A Bill Hagerty Invitational tournament Dec. 21 in Nestucca while the Tiger girls showed teeth at their tournament in Hillsboro.
"It was great to win a tournament like this," Head coach Robb Ellis said. "It was a memorable day and the kids wrestled hard."
Tiger boys beat out top teams Willamina and Scio to earn the victory.
220 pound Jace Phippen, 152 pound Riley Ellis and 120 pound Jose Flores all placed second to lead the Tigers to a win.
Taft girl wrestlers took 16th out of 29 teams at the Liberty High School Girls Tournament in Hillsboro. Featuring teams from all school classifications, including 6A schools, Taft's Kadence James, Lucy Reyes and Sabrina Campos each won two matches. Jada Ellis, Kylee Molvig and Ryan Sou won one match apiece.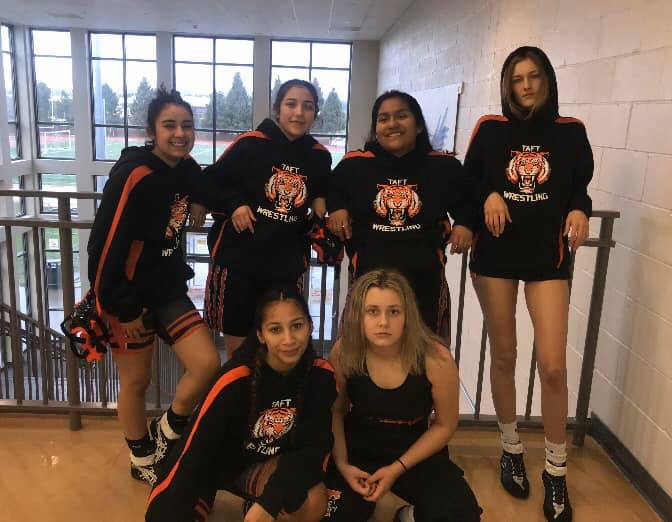 "It is great to see our girls wrestling team doubling from 3 girls last year to six this year," Ellis said. "The numbers overall in the state for girls wrestling have been doubling every year the last few years so we are keeping up with the rest of the state.
"What is also great to see is Kadence James our most experienced wrestler starting to be seen as one of the veterans in the room. She is showing more and more skill on the mat and knows a lot of the wrestling lingo like the veteran guys and they accept her as one of them. As the girls numbers keep growing it won't just be experienced guys that are the most visual part of the program. Our veteran girls will be right there with them!"
Tiger girl wrestlers placed second out of the Class 3A teams at the tournament finishing behind Warrenton.