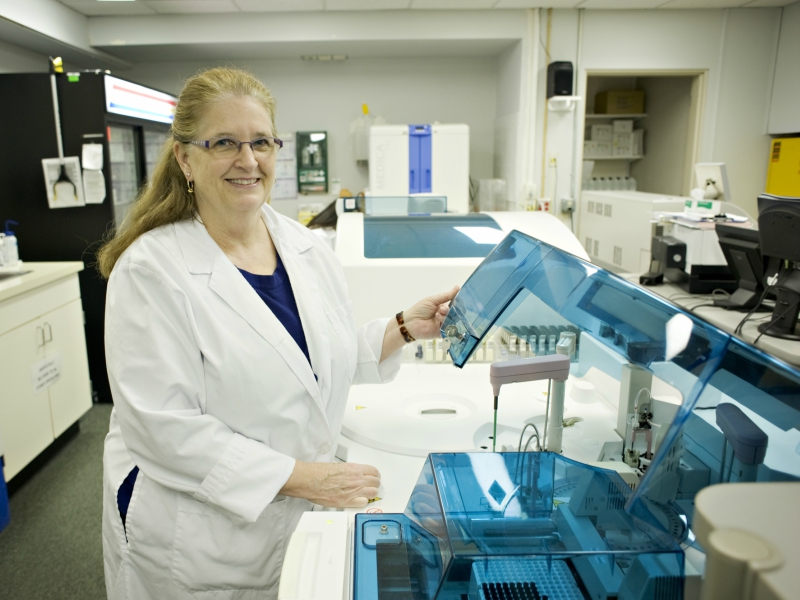 Samaritan North Lincoln Hospital staff took a mid-afternoon break on Tuesday, May 8, to recognize four dozen co-workers who reached employment milestones.
At the 2018 Service Awards Celebration, held in the hospital cafeteria, CEO Dr. Lesley Ogden praised the employees' dedication to serving the community through their work at the hospital and medical clinics. Topping out the list at 35 years of service was Diane Welsh, Laboratory coordinator, with a hire date of April 18, 1983.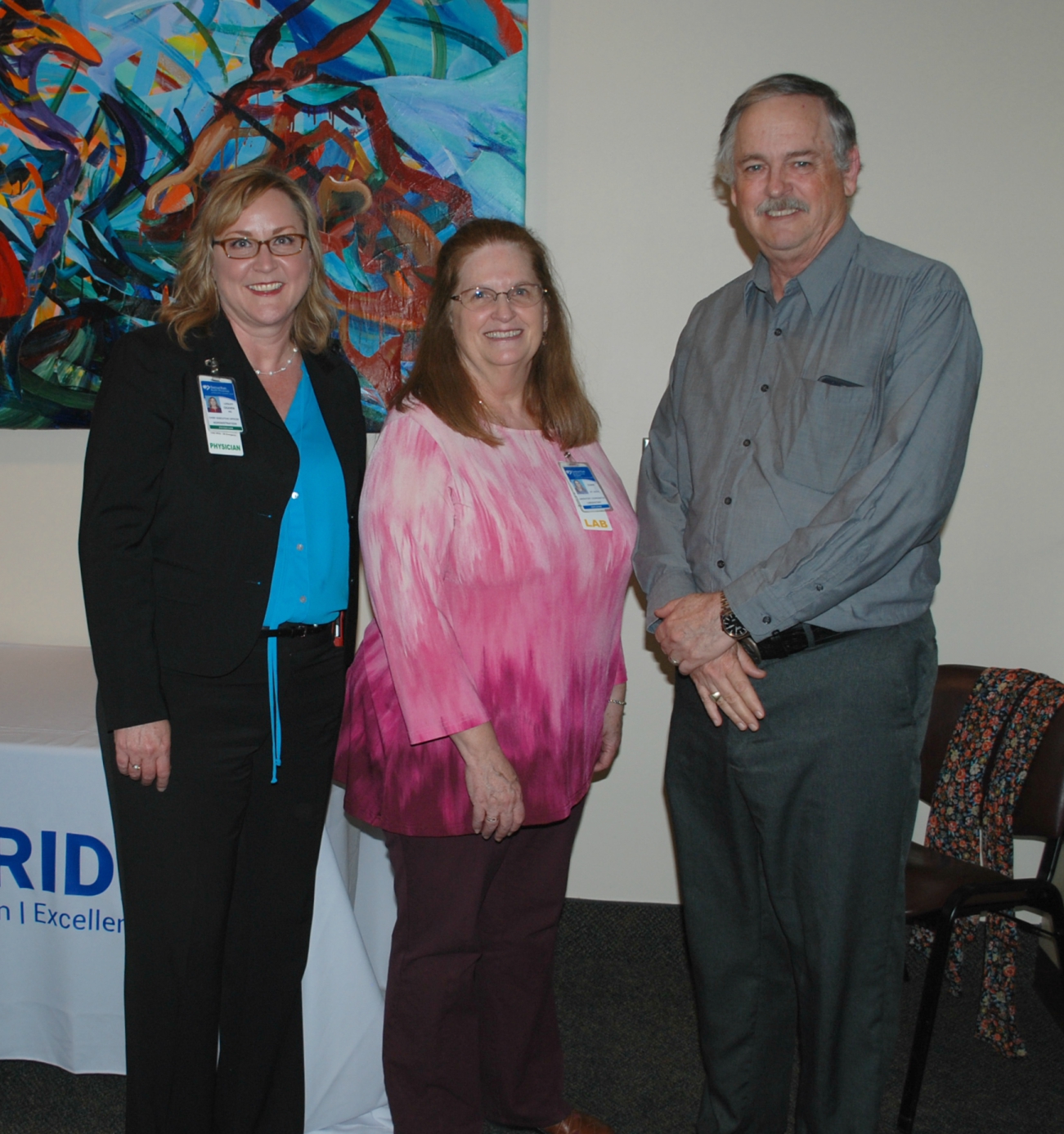 Tracy Dahlman, Pharmacy coordinator, and Carol Scanlan, patient financial counselor, were honored for 30 years of service. Brietta Lefever, RN, of Emergency Services, was celebrated for 25 years.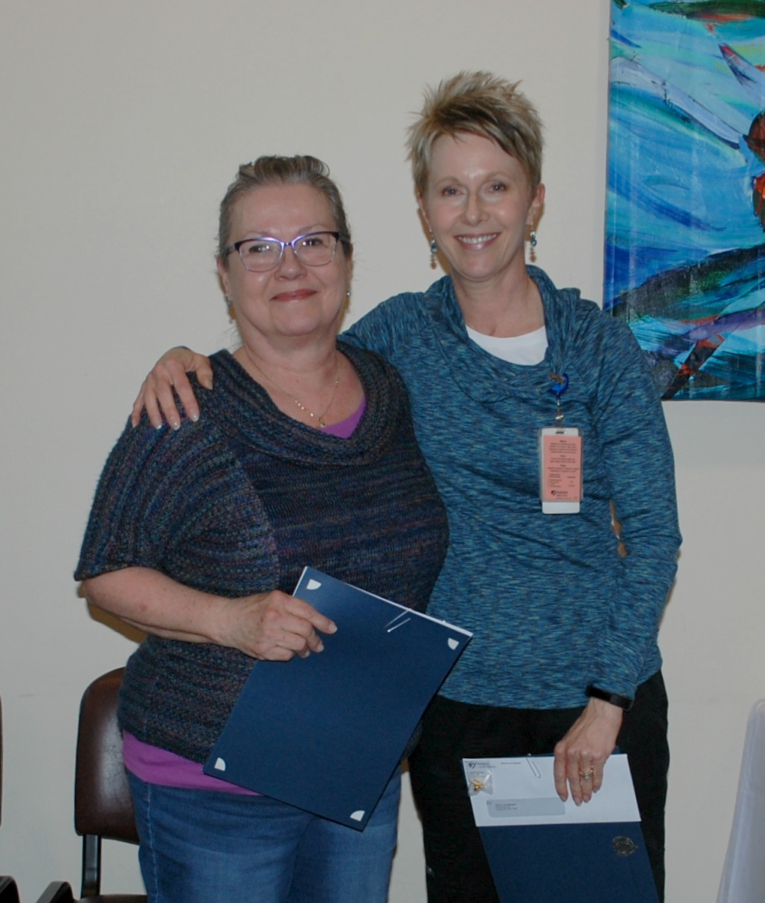 Six staff members with 15 years of service were honored: Naomi Carter, Pharmacy; Sarah Lewis, Emergency Services; Rick Rhoton, Nursing Administration; Alicia Stevens, Medical/Surgical Unit; Kelly Taylor, Business Office; and Stacy Thompson, Nutrition Services.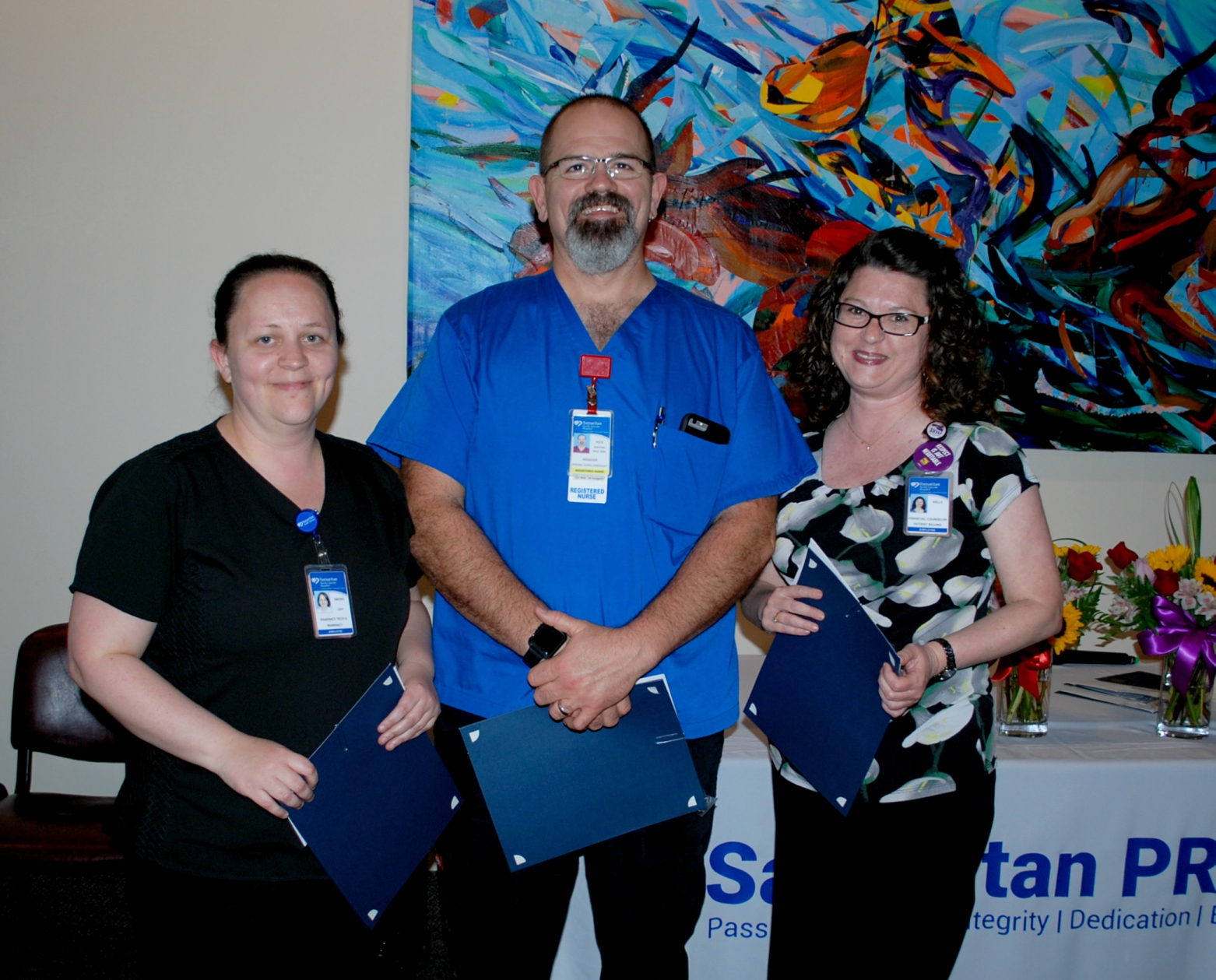 The 11 Samaritan employees with 10 years of service are: Dr. Jonathan Babbitt, Emergency Services; Jillian Cochran, Samaritan Women's Health Center; Karen Dettner, Medical/Surgical Unit; John Jurkanin, Anesthesia; Sherri Nordyke, Patient Registration; Melissa Reade, Respiratory Therapy; Rhonda Salinas, Medical/Surgical Unit; Angel Serrato, Plant Engineering; Salena Veloz, Diagnostic Imaging; Mica Ward, Nutrition Services; and Liz Wood, Medical/Surgical Unit.
A total of 28 others were honored for five years of service.
During the ceremony, HR Director Heather Arce-Torres presented highlights from the years that employees were hired, while Dr. Ogden presented awards. In addition, the supervisors for the top three longest serving employees spoke about their employee, with heartfelt gratitude and a few humorous stories.