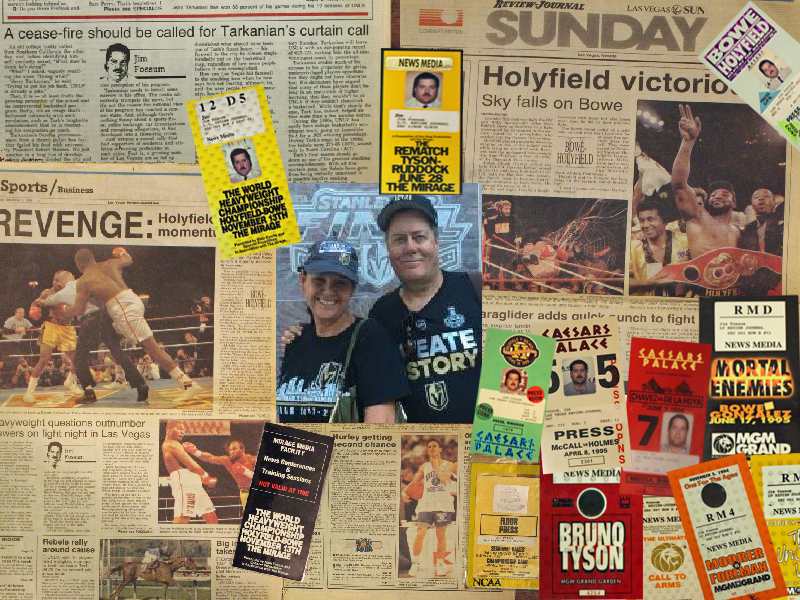 Longtime national award-winning journalist Jim Fossum has been promoted to Executive Editor of Lincoln City Homepage, Publisher Justin Werner has announced.
"Jim Fossum has repeatedly gone above and beyond what has been asked of him on too many occasions to list," Werner said. "He has taken initiative when it was needed most and has been instrumental in propelling our news organization into the forefront of Lincoln City news by keeping our level of quality and integrity intact."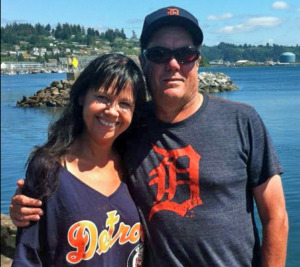 Fossum, Homepage's Senior Reporter and Sports Editor for the past five months, brings almost 40 years of professional experience covering virtually every facet of print and digital journalism to the area's most comprehensive media site.
"It's a great honor to oversee a media outlet that has quickly established itself as the leading source of news coverage in North Lincoln County," Fossum said. "No one rivals Homepage for its fair, accurate, professional and innovative approach to the presentation of local news."
Sports Editor of the 175,000 circulation Las Vegas Review-Journal for 16 years, Fossum, 60, has covered news and youth sports throughout Lincoln County for more than 10 years as Owner/Publisher/Editor of SportsLincolnCounty.com, and Sports Editor/Reporter at the Lincoln City News Guard and Newport News-Times. He will continue in his capacity as Editor-in-Chief and Senior Columnist for the multimedia Internet site Silver and Black Today, which covers the Oakland Raiders and the NFL team's impending move to Las Vegas in 2020.
Fossum, who retired to the Oregon Coast in July 2006, worked for a year at the News-Times and six at the News Guard before founding SportsLincolnCounty.com (later OregonCoastSports.com) in March 2014. He covered all six Lincoln County high schools (Newport, Taft, Toledo, Waldport, Siletz Valley and Eddyville) in all sports, boys and girls, as well as community sports during his two years operating SportsLincolnCounty.com.
Retired from full-time work due to vision disabilities, the 1980 Northern Arizona University graduate began his 25-year Las Vegas Review-Journal career in January 1981 as tennis, golf and football beat writer. He was lead reporter for the annual Alan King/Caesars Palace Tennis Classic, featuring Jimmy Connors, John McEnroe and Bjorn Borg, and all three of Las Vegas' major professional golf tour stops (PGA Tour, Senior PGA Tour and LPGA Tour) as a longtime member of the Golf Writers Association of America.
Also a copy editor and page designer, Fossum became one of the nation's youngest sports editors at a major metropolitan daily when he was promoted by the Review-Journal at age 33 shortly after covering No. 1-ranked UNLV in the 1991 Final Four in Indianapolis. He was named Nevada Sportswriter of the Year in 1998 by the National Sportscasters and Sportswriters Association.
Winner of numerous writing awards from the Nevada Press Association, his reporting experience includes ringside coverage of several of boxing's most celebrated world championship prize fights, including title bouts featuring Mike Tyson, Oscar De La Hoya, Alexis Arguello, Marvin Hagler, Sugar Ray Leonard, Evander Holyfield, Riddick Bowe, Roberto Duran and Thomas Hearns.
Jack Nicklaus, Arnold Palmer, Gary Player, Tiger Woods, Phil Mickelson, Nancy Lopez, Annika Sorenstam, Julius Erving, Larry Bird and Wayne Gretzky are among the many sports superstars he has interviewed, in addition to documenting the careers of Las Vegans Randall Cunningham, Andre Agassi and Greg Maddux.
Honored with numerous Las Vegas community service awards from charitable organizations such as the Muscular Dystrophy Association and the American Cancer Society, Fossum was cited in the late 1990s by the Southern Nevada Sports Hall of Fame for his contributions to Las Vegas-area athletics.
A longtime member of the Associated Press Sports Editors (APSE), he helped oversee the organization's annual West Regional Convention for several years at various Las Vegas Strip resorts. He helped recruit APSE's national convention to the MGM Grand in 2006 after annually attending extensive journalism seminars at many of the country's largest and most respected major dailies, including the Los Angeles Times, Boston Globe, Baltimore Sun, Philadelphia Inquirer, Orlando Sentinel, Seattle Times, San Diego Union-Tribune and Dallas Morning News.
As a reporter and columnist, he has covered various world-class sporting events such as NASCAR, the Skins Game, the U.S. Open, major college bowl games and the National Finals Rodeo.
Prior to working at the Review-Journal, he was a sports reporter at the Arizona Daily Sun in Flagstaff, and a correspondent for The Arizona Republic and The Associated Press. He has written numerous advertorials for Golf and Golf Digest magazines and been a regular contributor to Sports Illustrated.
In 2005, Fossum was honored with Lake Havasu (Ariz.) High School's Distinguished Alumni Award and delivered his alma mater's Class of 2006 commencement speech 30 years after graduating.