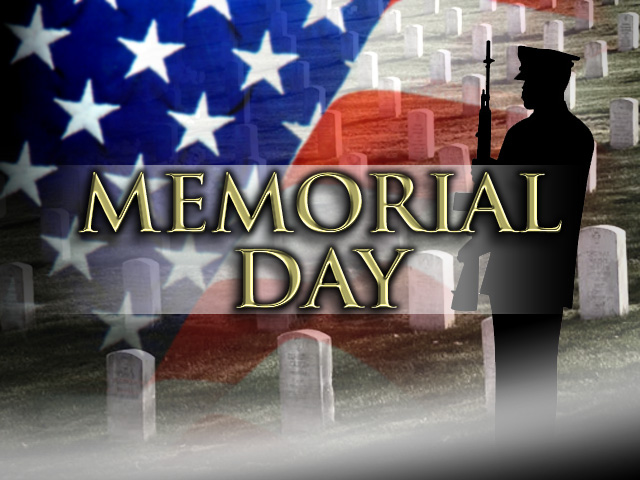 There's a reason why you don't speak Chinese, Korean or Russian in America (unless, of course, you are from one of those countries and are in America reading this).
Memorial Day isn't about sales or events. It's about people fighting and dying so you can be free. People choose to join the military and put their lives on the line so you can enjoy freedom. Sometimes they don't come back alive and we honor them with Memorial Day.
I used to work as the general manager of Putt N Bat here in Lincoln City. Putt N Bat was known for allowing all military, including their entire families, to play a round of mini-golf for free. When lifetime Lincoln City resident and Putt N Bat owner Dick Davis told me the policy applied to all military personnel past and present, I was overwhelmed with emotion. What a good feeling it was to be able to tell the servicemen and women, "This one is on the house, thank you for your service." More than a few times there was a battle fought where the Veteran wanted to pay "no matter what." That's when I would accept their money and then give the kids or whoever was with them free ice cream or batting tokens covertly.
Many times, I would listen to stories from military personnel about how they served with someone who "didn't make it." It was sad to hear and obviously shook the storyteller to their core. Some of the stories were intense and hard to listen to. I realized how hard it was for the survivor in front of me to tell it. I learned a lot of military jargon, made some great friends and gained a deep respect for people who lost someone close. That's why on Memorial Day my family and I visit monuments to the fallen and pay our respects.
Then you have the Pack 47 Cub Scouts. These kids went to Pacific View Memorial Cemetery and planted flags on Veterans' graves and found a couple that were not marked. We covered that story in detail earlier. On May 25, the Cub Scouts went back and planted more flags and two active military played Taps to honor the fallen. It's no wonder why Pacific View Memorial was recognized as Business of the Year by the Lincoln City Chamber of Commerce.
Don't take your freedom for granted. Someone paid for it with blood. Visit a memorial and say thank you. Remember them.