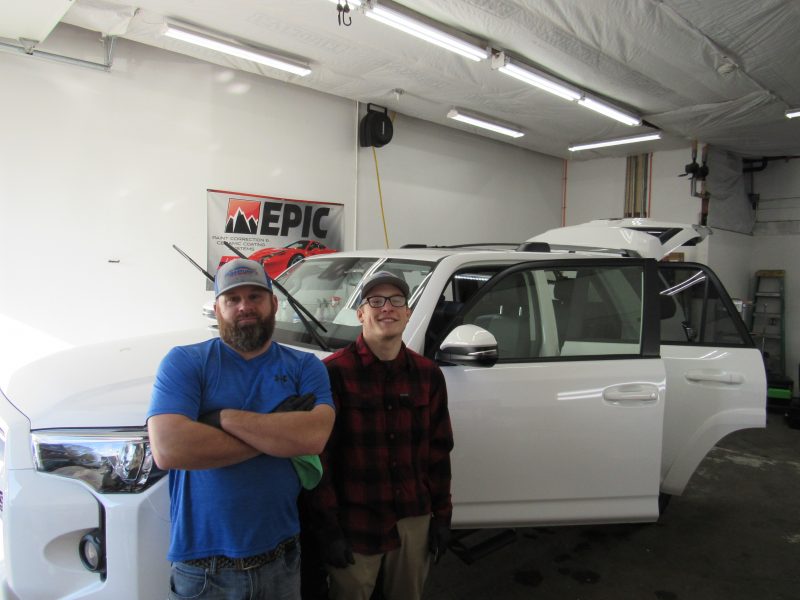 Twenty-two-year-old Lincoln City local Joe Salsbery didn't know much about detailing cars and trucks when he started his own detailing business, Pit Crew Inc., back in November 2017.
"I had to learn the industry pretty quick," he said.
The Taft High graduate, baseball and wrestling star had been cleaning interiors, removing mold and buffing out scratches with moderate success for over a year, until he partnered with detailing expert and 18-year combat Veteran Shawn Mykisen.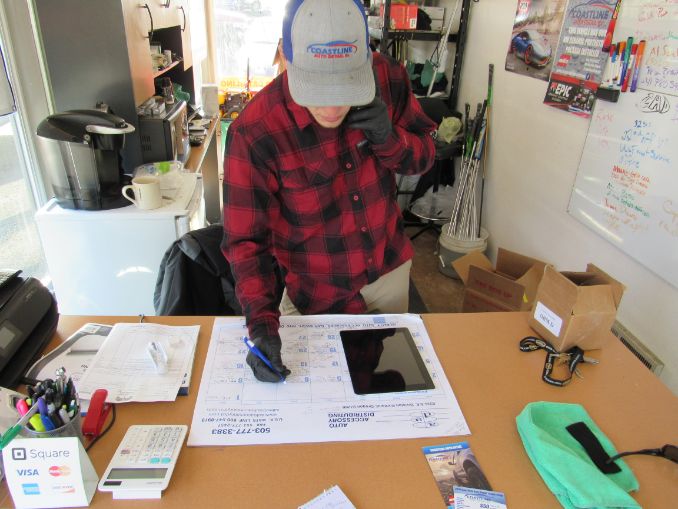 The two rebranded the business as Coastline Auto Detail in June 2019 and have landed some big accounts together, such as Salishan, Taxi 101 and local construction companies.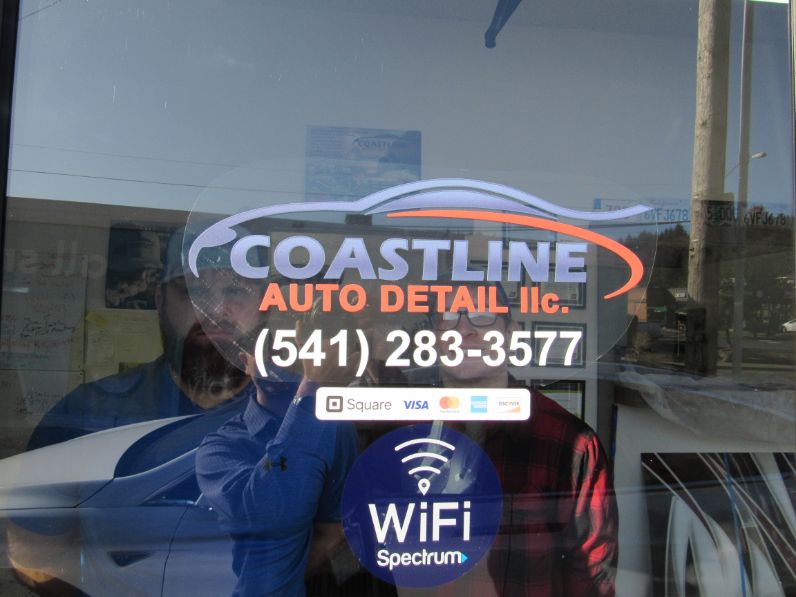 Mykisen, 46, brings a lifetime of detailing experience to Lincoln City, having worked for Beaverton Toyota and other auto detailing shops his whole life. He did two tours in Iraq with the U.S. Army and his discipline and respect shows in his dealings with customers and how he works on the vehicles.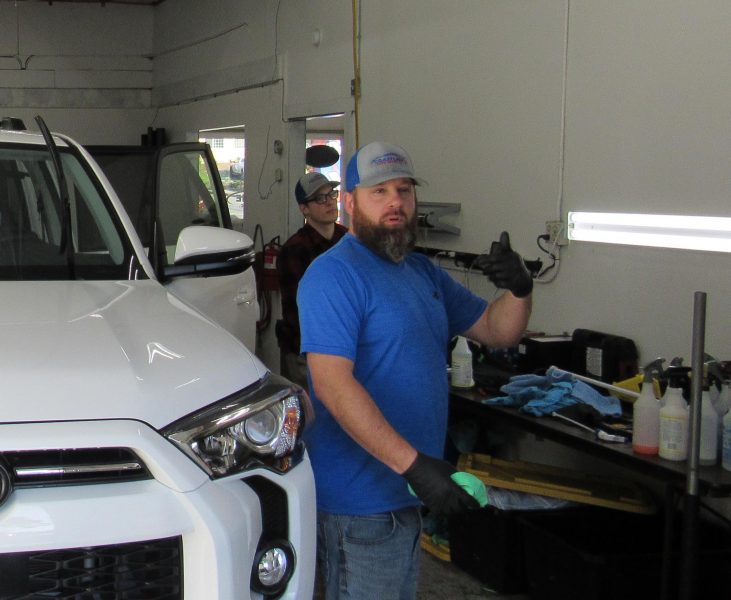 "We are detailing perfection," Mykisen said.
Salsbery, who wrestled at 138 pounds for Taft, now wrestles with Malco's Epic Ceramic Coating System, which is basically body armor for cars that bonds with the manufacturer's clear coat and prevents salt, dirt and other contaminants from ruining paint jobs.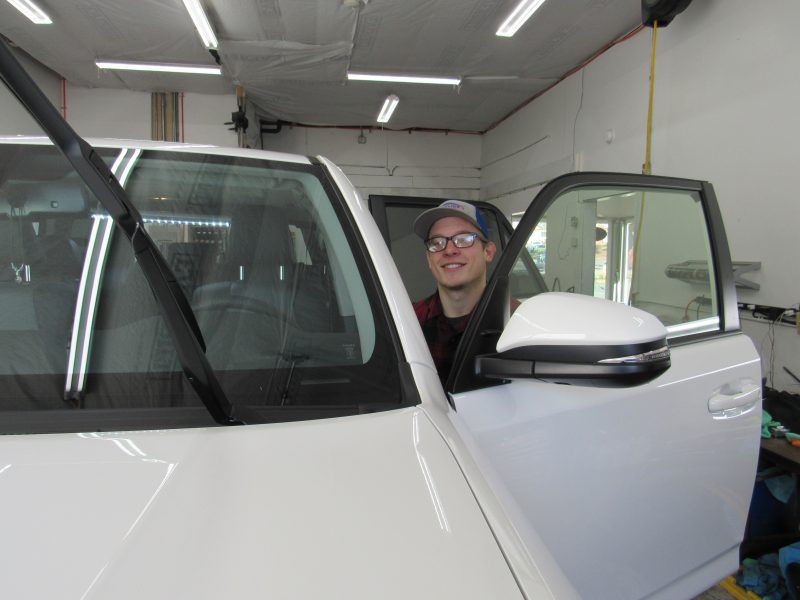 Using high-quality products that perform well at the coast, Coastline Auto Detail is establishing a reputation for quality and has its sights set on acquiring "whales" like Chinook Winds Casino and the City of Lincoln City.
What sets Coastline apart from other detailing shops is their willingness to save customers money by offering discounted services after performing a full-detail on a vehicle. Realizing that when they apply good products professionally, the maintenance is easier, and so savings are getting passed on to customers.
Due to an increase in business, the detailing duo tore down an old office inside the main shop located at 3321 NW Highway 101, Suite A, and expanded their available workspace by 33 feet.
"You can fit a small car in here now," said Salsbery.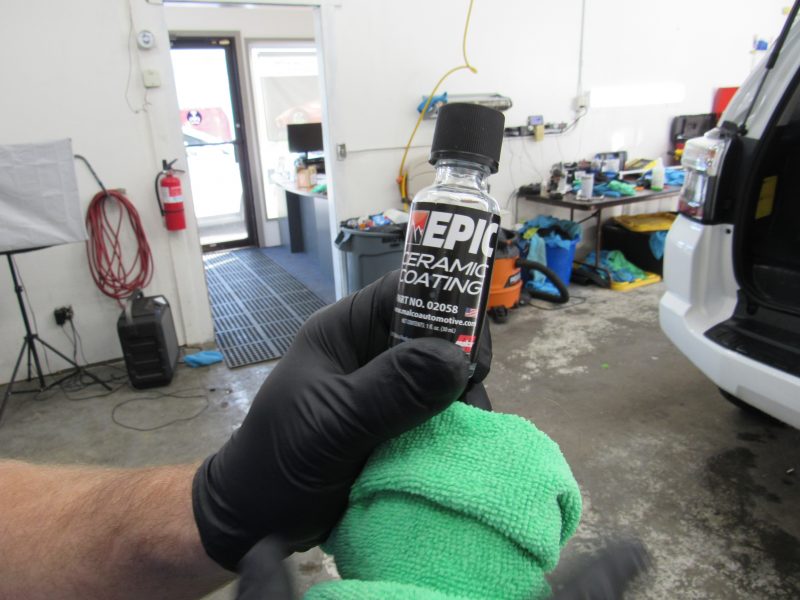 Coastline Auto Detail offers what you would expect from an auto detailer, including:
Interior/Exterior detailing
Ceramic (Body armor) packages
Mold extraction
Pet hair & beach sand removal
Removing smoking damage
Engine degreasing/cleaning
Headlight restoration
Coastline's social media campaigns have brought more than a few customers to the newly-rebranded business by way of Facebook and Instagram, where customers can leave reviews:
Neighboring business Sean's Automotive Services said they really enjoy having Coastline next door and often refer business to the detailer and vice versa.
Salsbery reflects on life before being a business owner:
"I remember working for UPS. Sometimes I think about what I'd be doing there. What we're doing now is awesome."