Representatives of the media were provided a tour Monday of the 52,000 square-foot replacement Samaritan North Lincoln Hospital built by Skanska USA.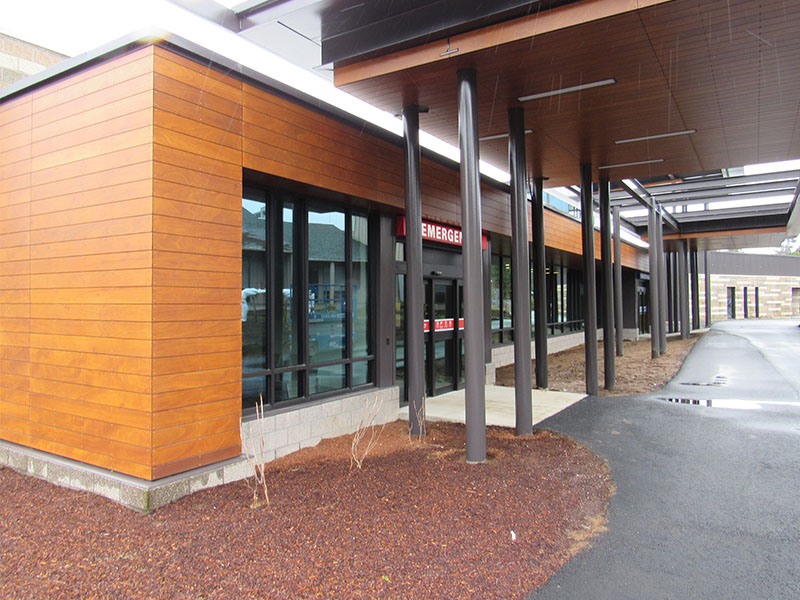 Hospital CEO Dr. Leslie Ogden gave a tour of the newly constructed $42 million facility, pointing out numerous advantages over the old hospital located next door, which is slated for demolition.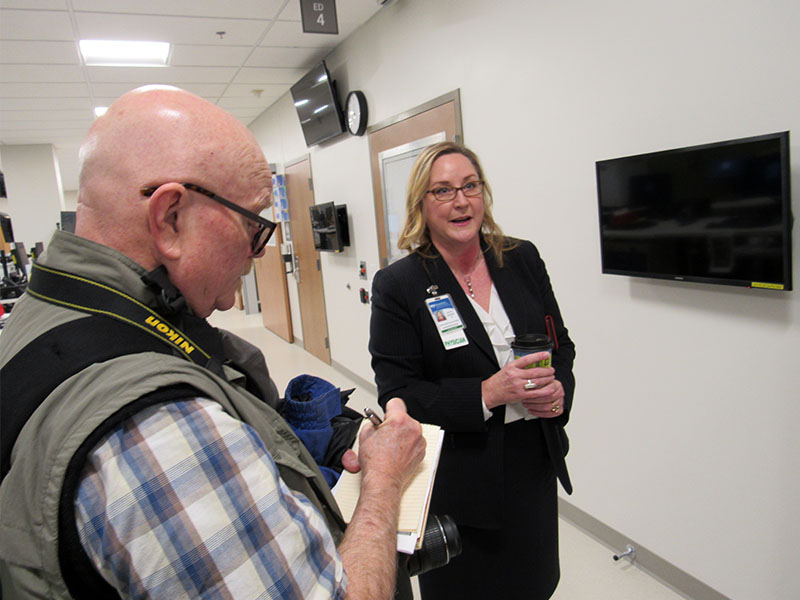 Skanska USA's Vice President/Account Manager Todd Predmore described the earthquake resiliency built into the project and offered other technical explanations, such as how steel beams are built into the ceilings and how air filtration systems bring in fresh air.
"This was a fantastic project to build with some great partners," He said. "This is a state-of-the-art efficient hospital."
Ogden said focus was put on patient privacy and convenience, with most patients never having to leave one room. The hospital has been designed so staff can access supplies and empty garbages from behind the scenes so as to not disturb the patient.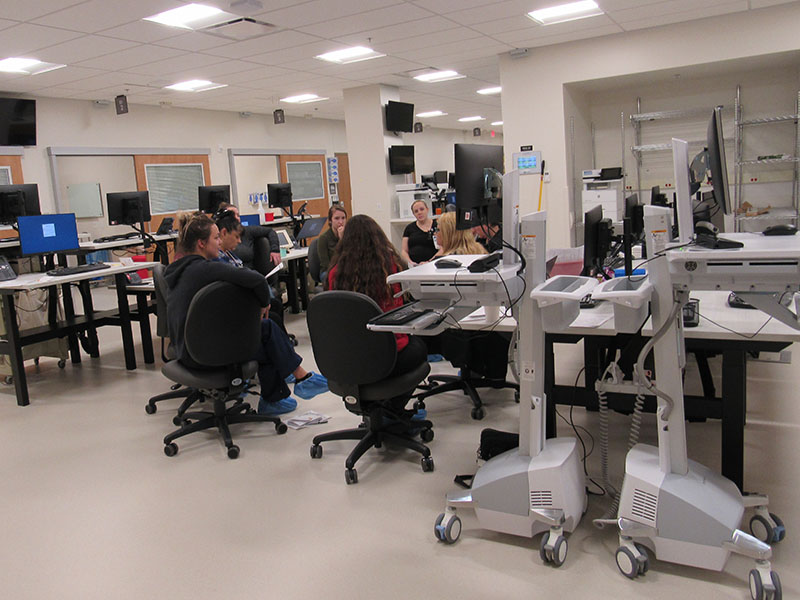 Ogden said patients want good customer service so the hospital has been designed around that. Visitors won't see what's going on behind the scenes because of a new "off-stage/on-stage" approach, where staff is allowed to do their jobs and patients get their privacy.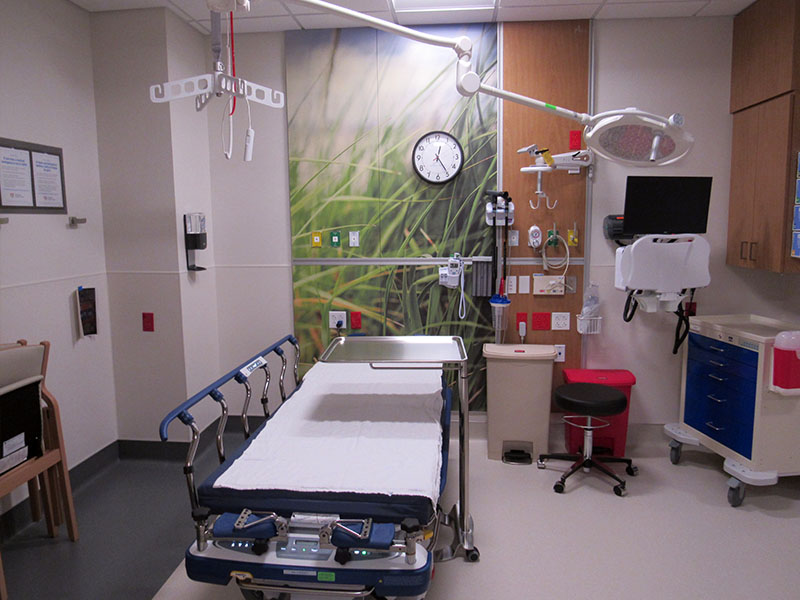 "This hospital is not like the old one where these things crossed very frequently," she said. "They will get a different level of care and privacy here in this hospital."
A safe room with recessed door handles, walled-off equipment and video monitoring was built in to protect people with mental illnesses from possibly hurting themselves. The video monitoring system sees the entire room with no blind spots.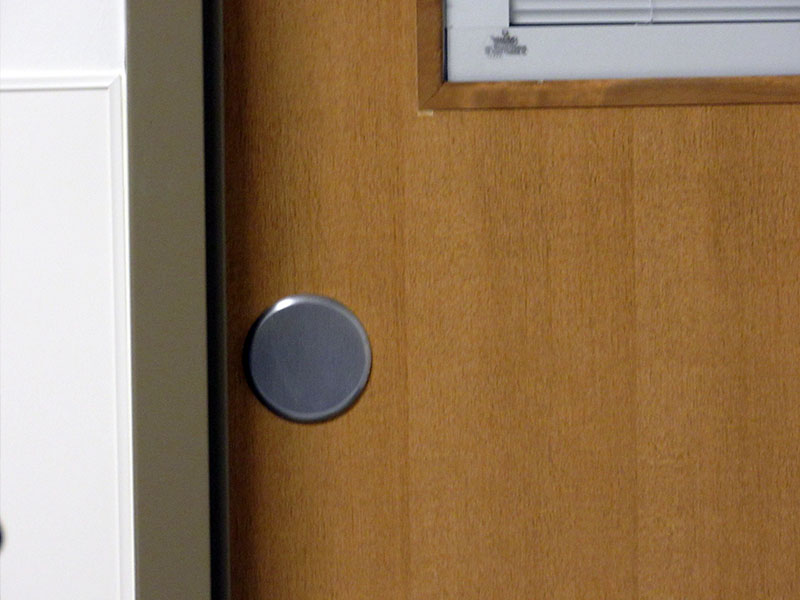 Hospital staff wear "smart badges," allowing other staff to locate them in an instant and provides them information specific to patients.
PR and Marketing Coordinator Mary Jo Kerlin took over as tour guide when Ogden took a phone call to finalize needed approvals for the building. She showed the tour the birthing units, commercial kitchen & cafeteria and a comprehensive accounting of supplies and offices.
The new hospital opens Tuesday, Feb. 4 at 7 a.m.