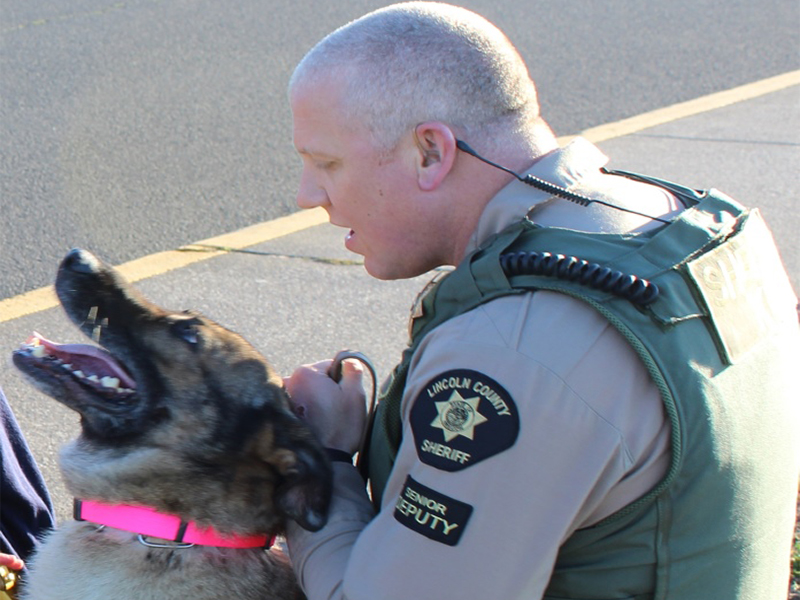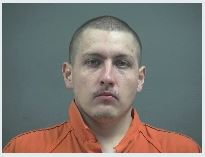 A K9 police dog showed her bark is as big as her bite early Saturday morning in Neotsu.
A 26-year-old Albany man sought on state and federal felony charges was detained and arrested with the assistance of eager police dog "Bonni" following a routine traffic stop.
At about midnight, Lincoln County Sheriff's Officer Shawn Carter initiated a stop on a vehicle on Neotsu Drive just north of Lincoln City for a minor traffic violation. As the vehicle slowed to a halt, a male passenger took off on foot.
Senior Deputy Carter recognized the male as Felix Daniel Garcia-Mendoza, who was wanted on felony state and federal arrest warrants.
Additional units from the Lincoln County Sheriff's Office and Lincoln City Police Department arrived to assist Carter as he deployed Bonni to search the area.
Bonni tracked Garcia-Mendoza to the crawl space of a vacant house, where responders commanded the subject to surrender. Garcia-Mendoza ignored the requests and Bonni detained the suspect while Carter took him into custody.
Garcia-Mendoza was treated and released for minor bite injuries before being transported to the Lincoln County Jail. Bail was set at $100,000.