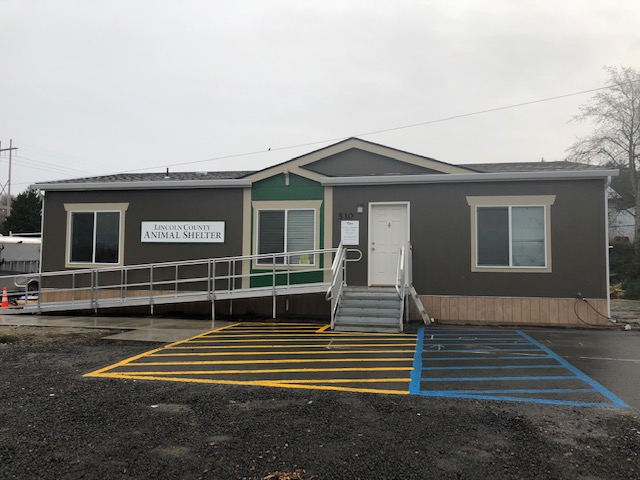 The Lincoln County Sheriff's Office Animal Shelter resumed operations in a new temporary facility at 510 NE Harney Street, Newport, Oregon. The new facility consists of a modular building with space for animals, public and offices; additionally, new kennels have been delivered onsite to house our dog population.
All essential programs and services including adoptions, reunification of lost and found pets, licensing, protective custody care, food bank distribution, and emergency boarding will continue at the new facility.
Now that a new temporary location is in operation, we are concentrating our efforts on identifying a new location and facility.  Our goal is to find a location to design an Animal Shelter that will provide our citizens with services for decades to come.  A work group consisting of Commissioner Kaety Jacobson, Sheriff Curtis Landers, Animal Services Director Laura Braxling, Friends of Lincoln County Animals member Erica Fruh and County Counsel Wayne Belmont meet frequently to work on details of a new facility.  We are excited to plan a facility that will take us into the future.
We want to thank all our employees and volunteers who have contributed time and effort to help the Animal Shelter.  The commitment and dedication from our Facilities crew, Information Technology (IT) and others helped us transition into the new temporary facility as quickly as possible.  We also want to thank the Newport Farmers Market for working with us and postponing their date for their indoor winter market at the Fairgrounds.  This truly was a joint effort that came together and developed a working solution.
The Animal Shelter hours are noon to 5:00 pm, Tuesday through Saturday, and by appointment.  More information may be found at www.lincolncountyanimalshelter.org and on Facebook at www.facebook.com/LincolnCountyAnimalShelter.