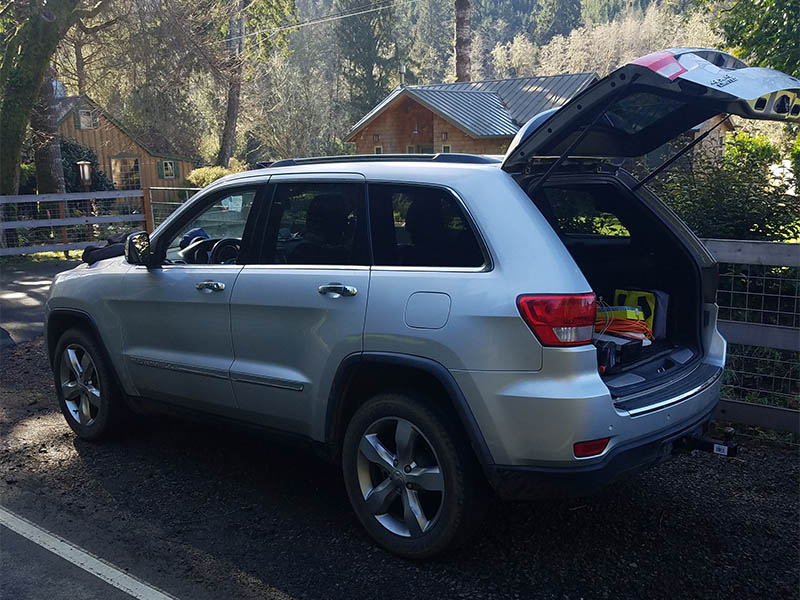 Lincoln County Sheriff's Office says two men from Portland trespassed on Salishan Resort's golf course with an SUV, had a confrontation during a burglary and tried to carjack a lady on Siletz Highway Tuesday morning.
Damon Michael Hodge, 46, of Portland, was arrested on criminal trespass, burglary, attempted robbery and car theft charges.
Mark Alan Hays, 48, of Portland, was arrested on all the charges listed above, and also, driving under the influence, reckless driving and driving while revoked.
Sheriff's deputies responded to Salishan Resort's golf course at 8:36 a.m. to reports of a "silver SUV traveling down the golf cart path and through portions of the golf course."
According to deputies, the caller said the SUV was stopped by a Salishan employee who made contact with two middle-aged males and confronted them about trespassing. The men fled the scene at a high rate of speed.
Twelve minutes later, a burglary from a homeowner on Siletz Highway was called in to Lincoln County dispatch. An unknown male had entered a home and caused a confrontation before fleeing the house. The homeowner said he saw a second man and a silver SUV.
Just 23 minutes since the entire affair occurred, the two men were out of gas on the highway, flagging down a passing motorist. Hays attempted to forcibly open a woman's passenger door but it was locked and she sped away and called 911.
Both men were lodged at the Lincoln County Jail.
Law enforcement is asking witnesses to step forward and call 541-265-0777 and ask for Senior Deputy Boys. The case number is 20s-00461.
Lincoln County Sheriff's Office was assisted by Oregon State Police and Lincoln City Police.