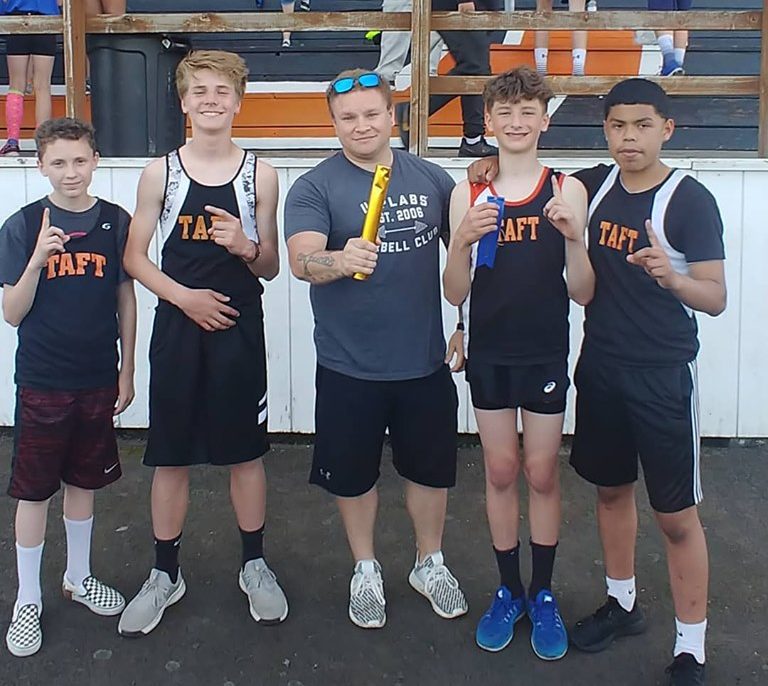 Taft High 7-12 eighth-grader Gavin Koceja won the long jump and high jump and anchored the winning boys 4×400-meter relay team Thursday in the Coast Valley League 7-8 District Championships at Yamhill-Carlton.
COAST VALLEY LEAGUE 7TH-8TH GRADE RESULTS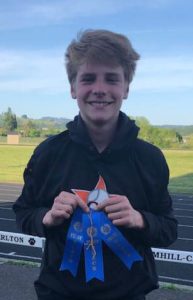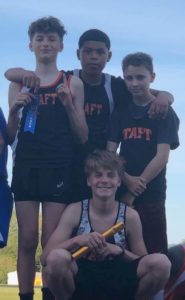 Mario Cortes, MaKaden Melton and Rulon Porter teamed with Koceja to claim the 4×400 relay title, while Melton was second in the 100-meter hurdles and third in the 400-meter run in 85-degree heat at Yamhill-Carlton High School.
Seventh-grader Aliviah Mode was third in the girls 200-meter dash for the Tigers.
Meanwhile, Dylan Stutzman won the 800-meter and 1,500-meter run for the boys, and Julia Towers was second in the 800 and third in the 400 for the girls in the CVL's Sixth Grade Districts, held Monday, May 6, at Sheridan.
COAST VALLEY LEAGUE SIXTH GRADE RESULTS
Uziel Fuentes Hernandez was second for the boys in the 100-meter dash, while Trenton Battle was second in the long jump and Stutzman second in the javelin at Sheridan High School.
The 4×100 relay team of Battle, Giovanni Fuentes-Perez, Juan Pineda Vasques and Ryan Best also posted a runner-up finish.
Jacob Hall was third in the 200 meters, Pineda Vasques third in the 100-meter hurdles and Kai Bayer third in the discus.