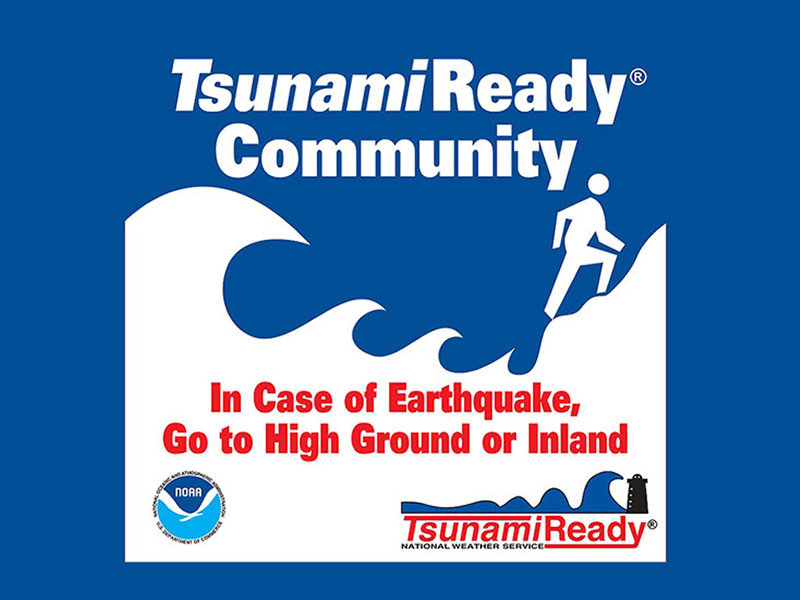 Several communities and organizations in Lincoln County recently received the National Oceanic and Atmospheric Administration (NOAA) TsunamiReady and StormReady recertification.
NOAA's National Weather Service programs are voluntary community preparedness programs to promote tsunami and weather readiness in a community with the primary goal of improving public safety.
It uses a grassroots approach to help communities develop plans to handle local severe weather, wave impacts, flooding threats, and help communities inform citizens of threats associated with each hazard.
The following communities were recertified as TsunamiReady and StormReady in June:
Lincoln County (county designation)
City of Depoe Bay
City of Newport
City of Waldport
City of Yachats
City of Toledo
The City of Lincoln City received its recertification in March 2017
The following organizations were recertified as TsunamiReady Supporters in June 2019:
Lincoln County School District
Oregon State University Hatfield Marine Science Center
North Lincoln Fire and Rescue District
Depoe Bay Fire Protection District
Seal Rock Fire Protection District
Central Oregon Coast Fire District (Waldport)
Yachats Rural Fire Protection District
The following organizations received new designation as TsunamiReady Supporter in June 2019:
Oregon Coast Community College