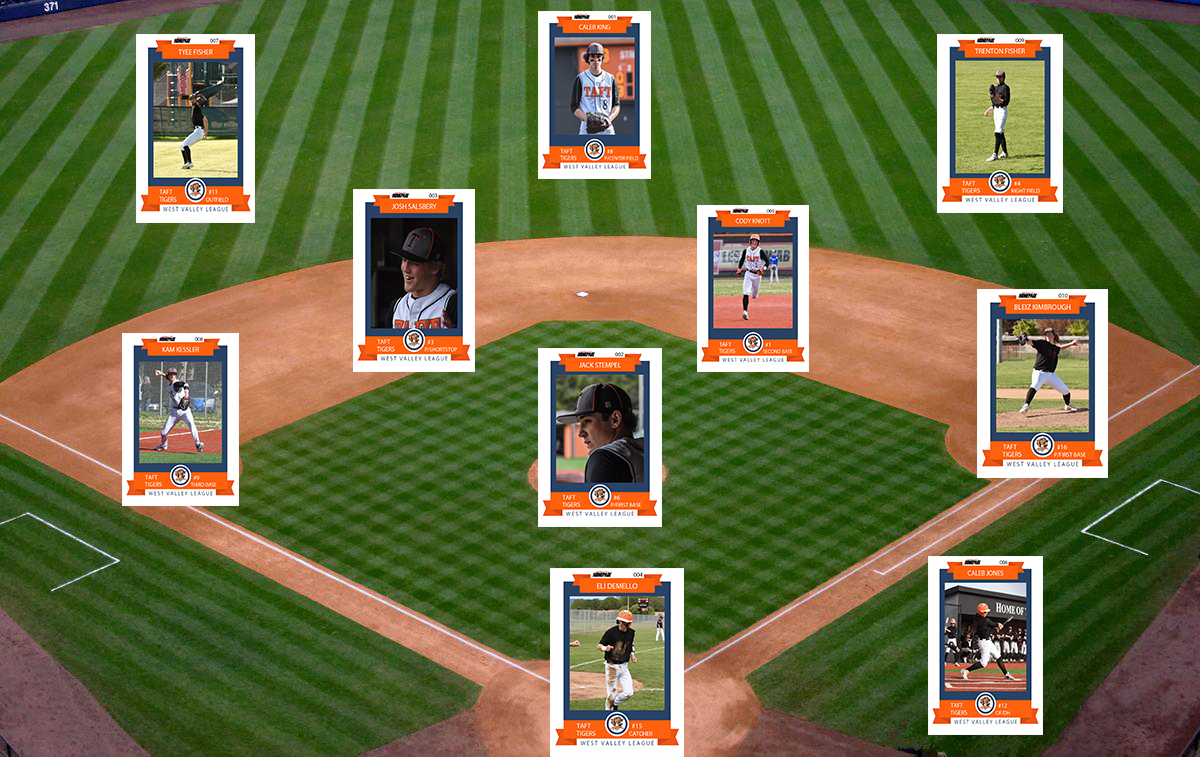 The No.-1 ranked Taft High baseball team posted some gaudy numbers this season – the most important, of course, being 12-0, the team's perfect record in winning the West Valley League regular-season championship.
But to amass a 22-2 overall mark by outscoring the opposition by almost 200 runs, it took some outstanding individual performances at the plate and on the mound for the Tigers — winners of 16 straight games.
Not surprisingly, it was the indomitable senior trio of Caleb King, Josh Salsbery and Jack Stempel who led the way. But don't discount the undeniable contributions of players such as catcher Eli DeMello, designated hitter Caleb Jones, second baseman Cody Knott, third baseman Kam Kessler, left fielder Tyee Fisher, right fielder Trenton Fisher and reliever Bleiz Kimbrough for making this a team in every sense of the word.
While some stat nerds might argue that the Tigers' astounding 156-8 scoring edge in league play (more than 13 runs per game) is the most eye-popping figure, it took innumerable intangibles such as unwavering unselfishness and overt camaraderie on top of talent to make Taft the best small-school baseball team in the state.
When head coach Matt Hilgers' and assistant Jason King's squad of overachievers takes the home field at 5 p.m. Thursday against Santiam Christian in a game to determine seeding for next week's Class 3A State championships, these are among the immeasurable factors that will matter.
To get here, however, the Tigers had to assemble and sequence some staggering individual stats. Naturally, a look behind the numbers reveals that starts with team leadership – in other words, tri-captains King, Salsbery and Stempel.
King, playing center field when not pitching, led the Tigers in hitting with a .494 average and a team-high 42 RBIs from the No. 3 slot in the lineup. He scored 35 runs with 38 hits, including eight doubles.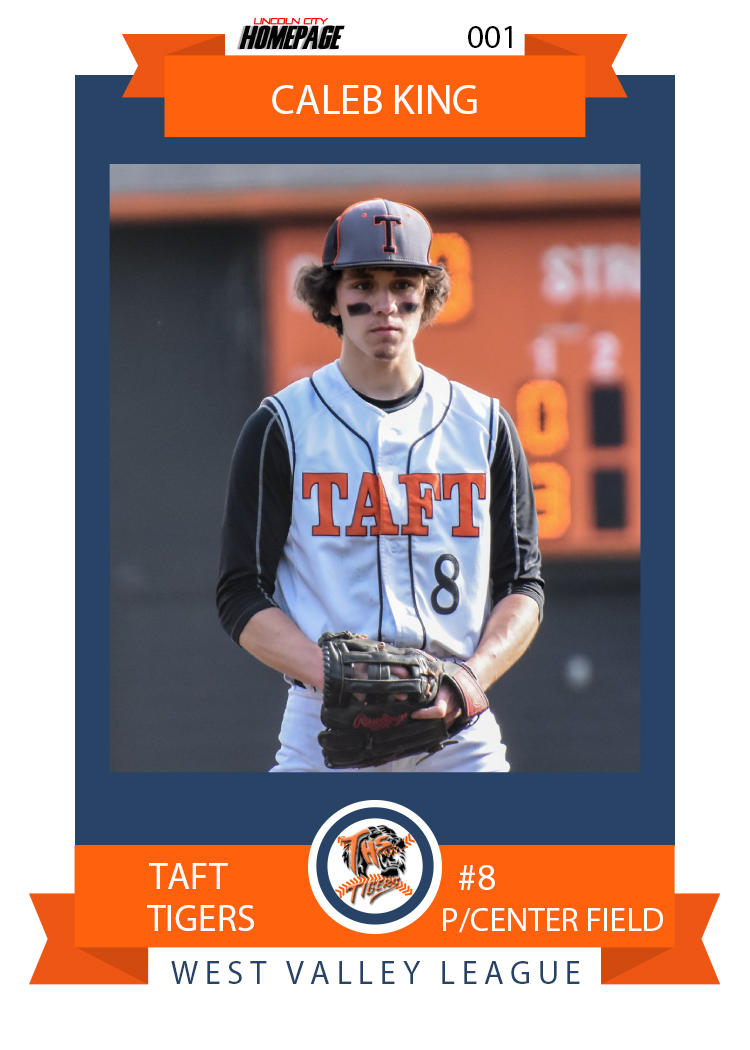 Salsbery, the infield glue at shortstop, led the Tigers with 44 runs, six triples and 18 steals while batting .482 with 40 hits from the leadoff spot.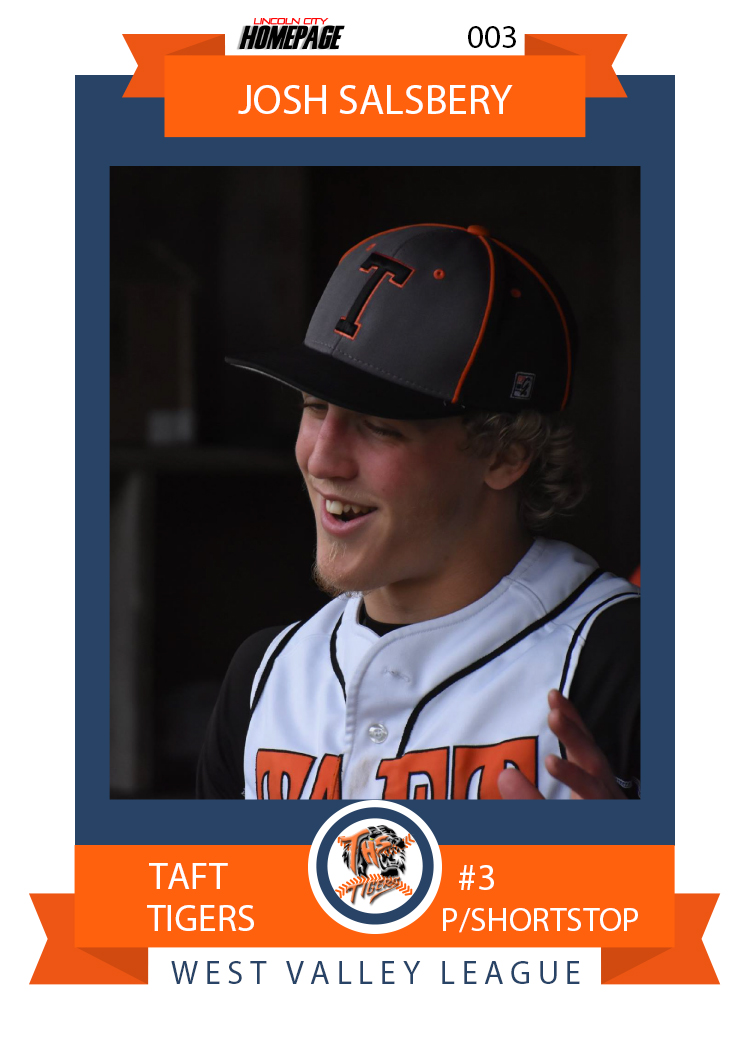 Stempel, the cleanup-hitting first baseman and ace pitcher, batted .459 with 34 hits, 35 runs, 30 RBIs and a team–high 20 walks.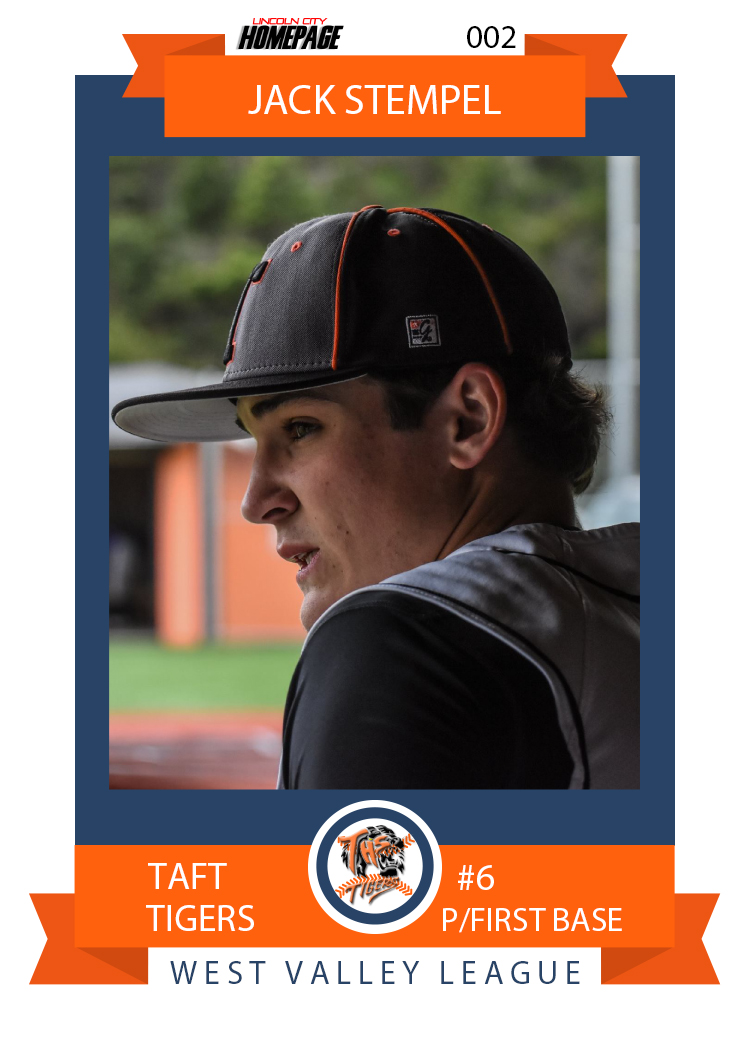 Then there was DeMello, a sturdy, speedy free-swinging catcher who led the Tigers in plate appearances (109) and at-bats (91) while tying Salsbery for the team lead in stolen bases and triples. Batting second, he hit .440 and scored 43 runs with 20 RBIs on 40 hits, including a team-leading 12 for extra bases.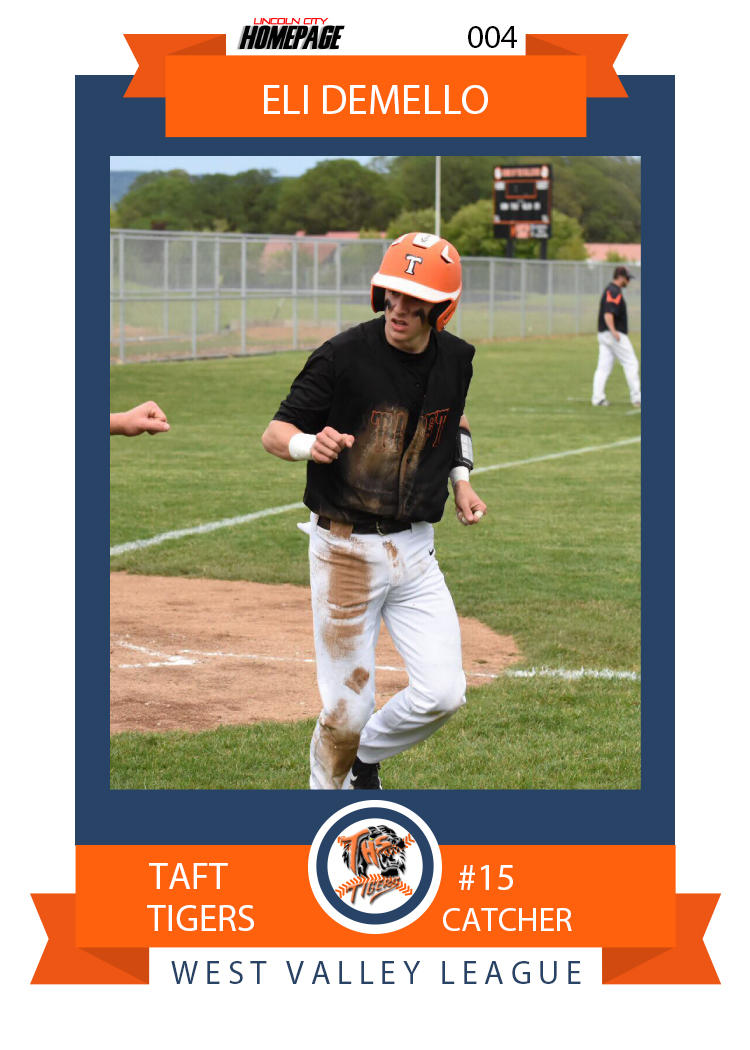 As if that wasn't enough plate production, outfielder/designated hitter Jones batted .432; left fielder Tyee Fisher hit .387 with a team-high 10 doubles; second baseman Knott batted .354 with 28 hits, 27 runs and 26 RBIs; and third baseman Kessler batted .282 with six doubles, four triples, 23 runs and 26 RBIs.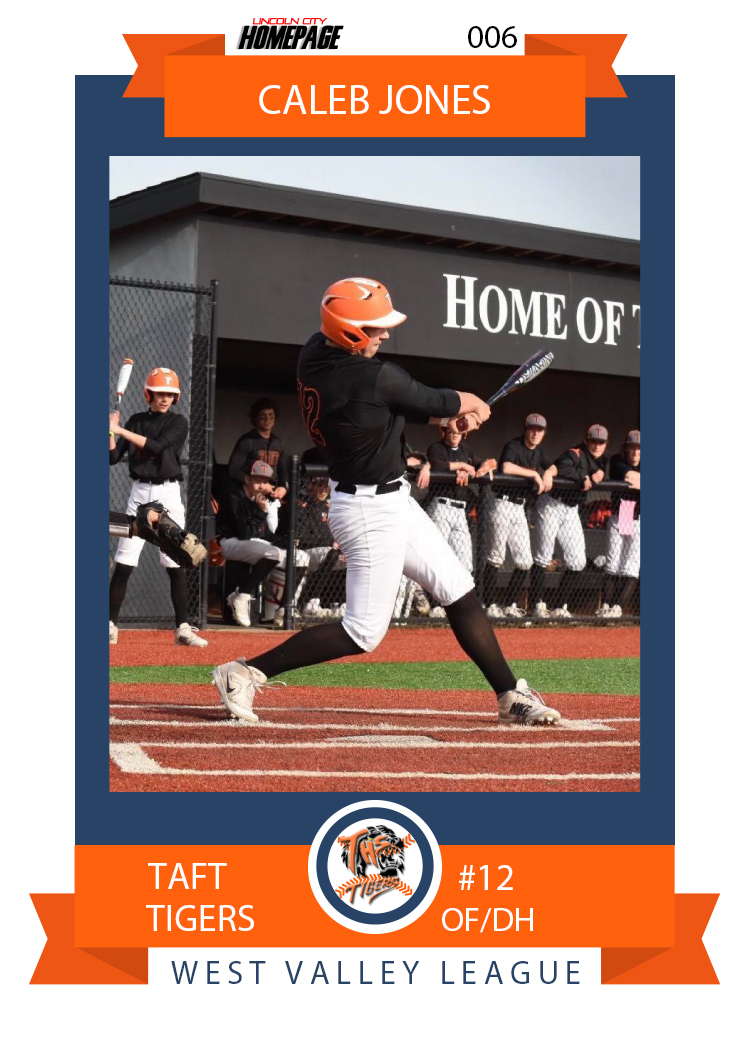 Knott and Stempel had the only blasts over the fence for the Tigers, who batted .381 as a team.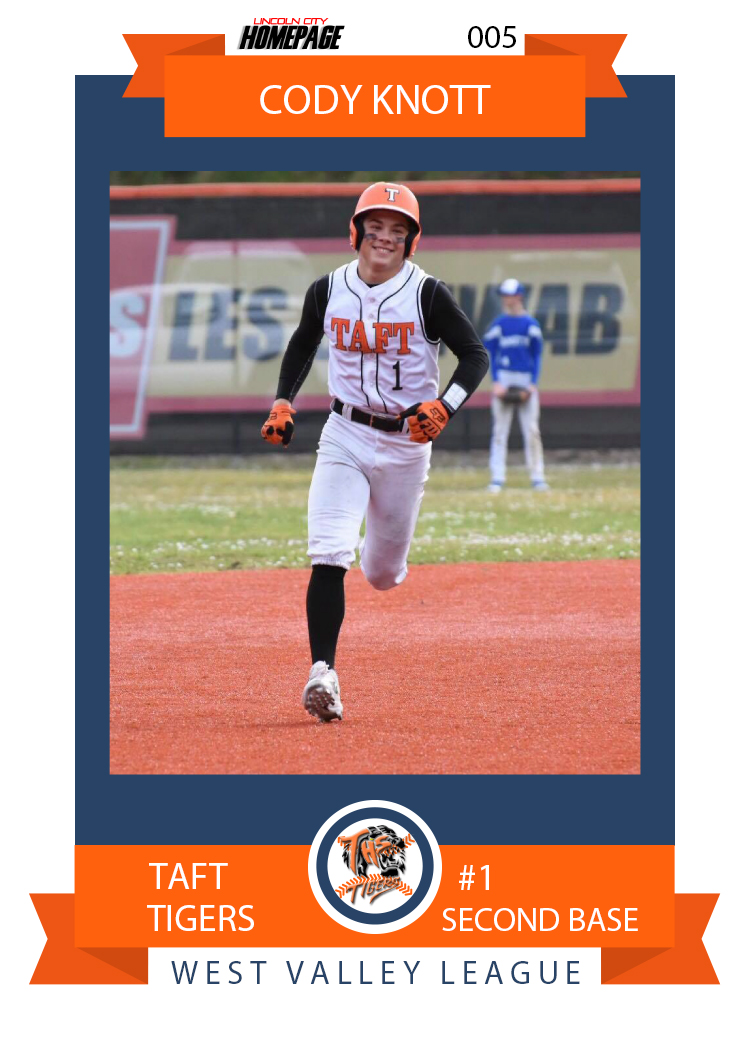 With hitting like that, who needs pitching, right?
Come again . . .
As impressive as the Tigers were in the batter's box, they matched the numbers on the rubber.
Stempel went 7-1 in eight starts with three shutouts and a team-low 0.74 earned run average with 45 strikeouts in 47 innings.
King also fanned 45 batters in going 7-0 in eight starts with a 1.94 ERA in 36.3 innings.
Reliever and spot starter Kimbrough made 12 mound appearances, threw two shutouts and compiled 44 strikeouts with a 2.60 ERA in 32.3 innings.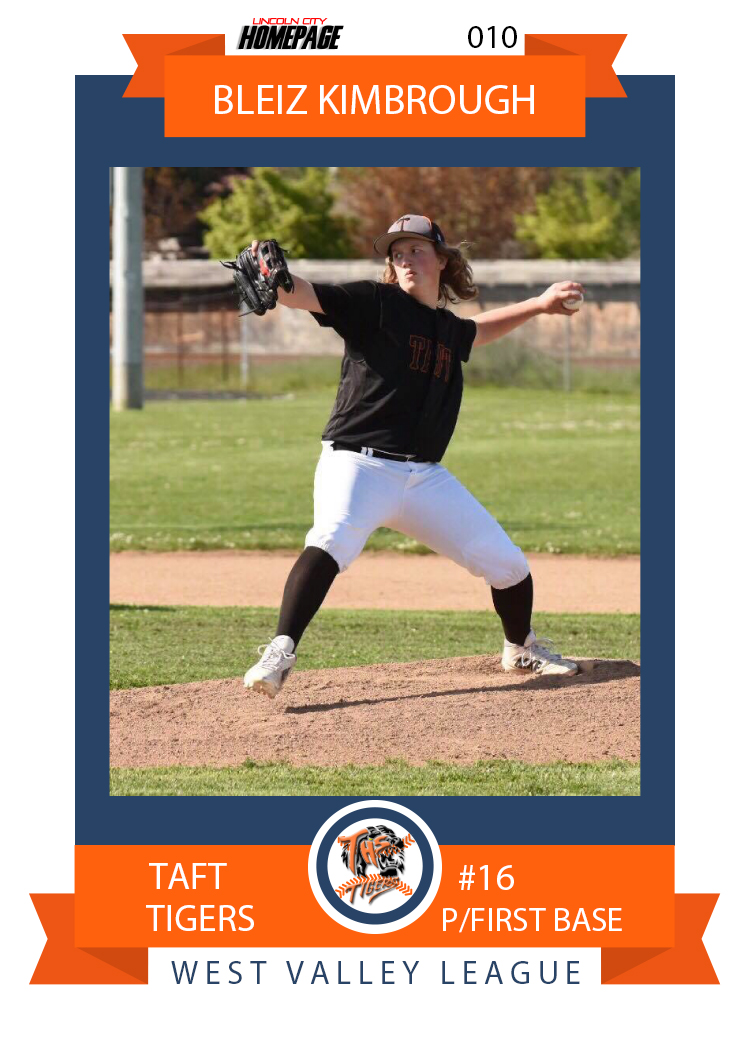 Kessler was 5-0 with 21 strikeouts in 18 2/3 innings with a 2.32 ERA and shared the team lead with Kimbrough in saves.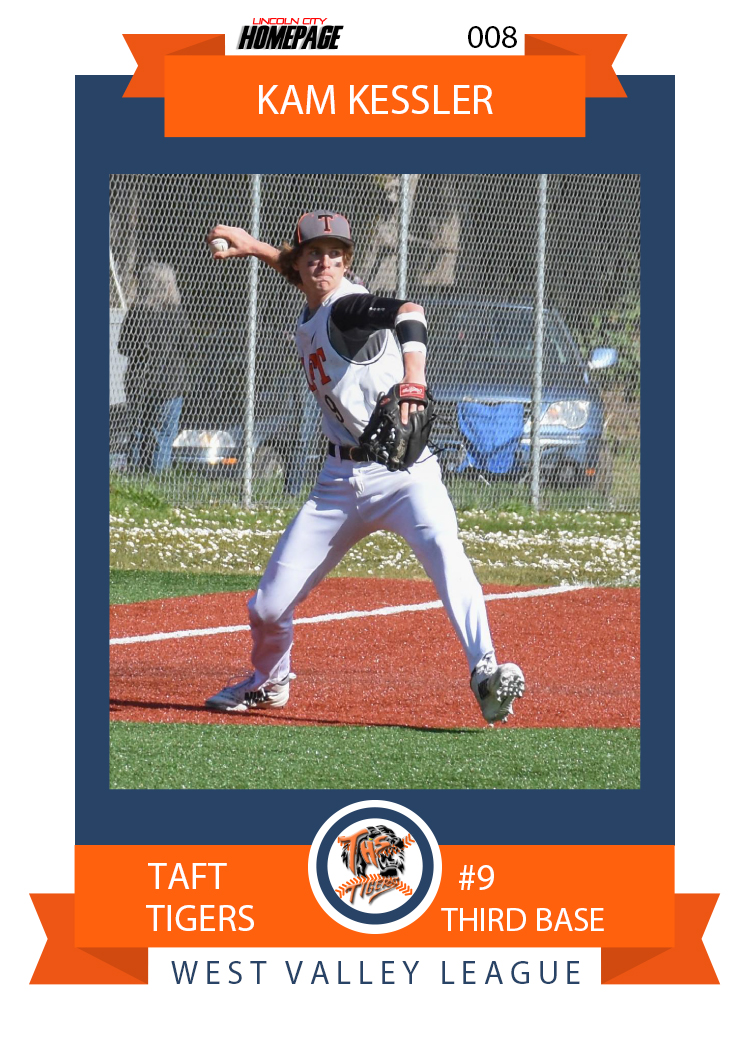 You can't have great pitching without stellar defense, correct?
Led by the glove wizardry of sophomore Trenton Fisher in right, Taft committed just 35 errors in 24 games for a .945 fielding percentage.
Parlayed together, relentless hitting, shutdown pitching and stingy defense have made for a shiny diamond of success for the state's most dominant baseball team.