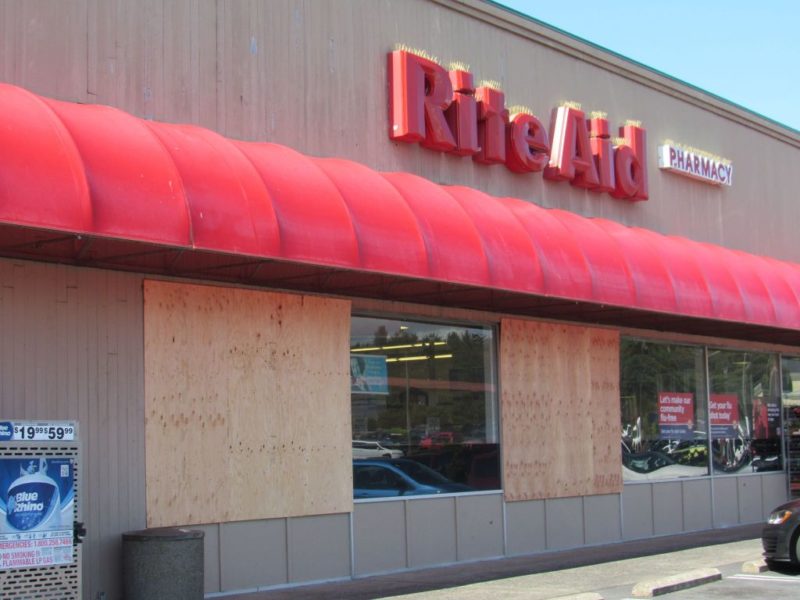 Oregon State Police have released the names of Lincoln City Police officers involved in a shooting in front of Rite Aid April 2 that resulted in the fatality of an Idaho man.
According to an Oregon State Police news release, David A. Xanatos, 40, of Payette Idaho, was shot by Lincoln City Police officers after producing a knife and rapidly advancing towards them.
Xanatos was transported to Samaritan North Lincoln Hospital where he was pronounced dead by medical staff.
A list of involved officers has been provided by Oregon State Police:
Sergeant Robert (Bobby) Bomar (56), 26 years of service
Officer Hayden Tolzman (26), 4 years of service
Officer Molly Wehrley (40), 2 years of service
Officer John Goodman (38), 8 years of service (present at scene)
Officer Jeremy Mocek (24), 1.5 years of service (present at scene)
From the list it appears three officers were involved in the shooting as two officers are listed as "present at scene."
The involved officers have been placed on paid administrative leave pending the investigation per standard protocol.
The Lincoln County District Attorney's Office and Lincoln City Police Department activated the Major Crimes Team and requested Oregon State Police lead the investigation. Lincoln County Sheriff's Office, Newport Police Department, Toledo Police Department and the Lincoln County Medical Examiner's Office are assisting.