Lincoln City Homepage is always listening to the community and thinking of new ways to provide services that increase online visibility and community engagement.
When Lincoln City residents took issue with Facebook and the Cambridge Analytica scandal, we started building our own social network so that the Lincoln City community had a safe alternative to communicate.
Homepage staff would like to welcome you to Lincoln City's brand new social network: https://lchomepage.com.
Features 
Privacy
One of the first things needing to be addressed early on in the build was to allow users to completely control their privacy. Not only do we not share any information with anyone on our end, but users to https://lchomepage.com can choose what is public, what is private and who they choose to share with. Our privacy policy is online for all to see.
Blogs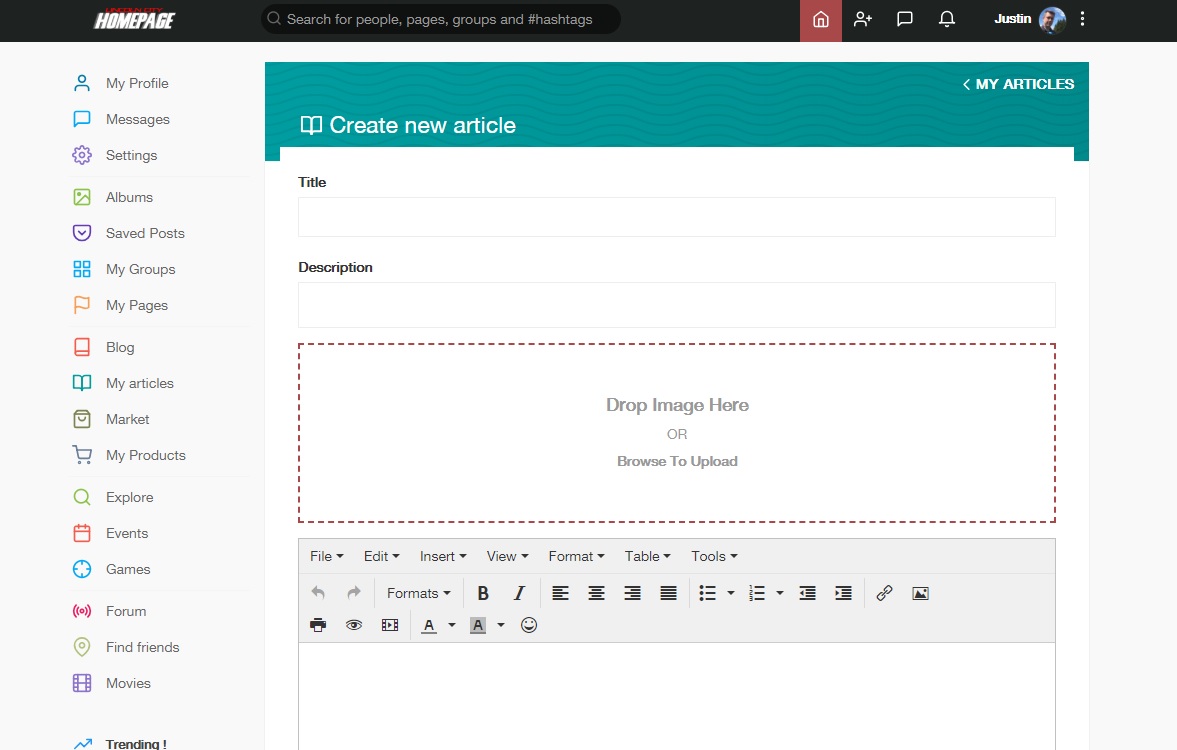 Anyone can write a story about anything with our new community blog. Users can write stories in a professional format and assign them to categories. Everything has been optimized for Google and other search engines so when you publish an article on the site it will be read by the rest of the internet. Just be sure to add some tags as they are the keywords that will bring readers to your article.
Events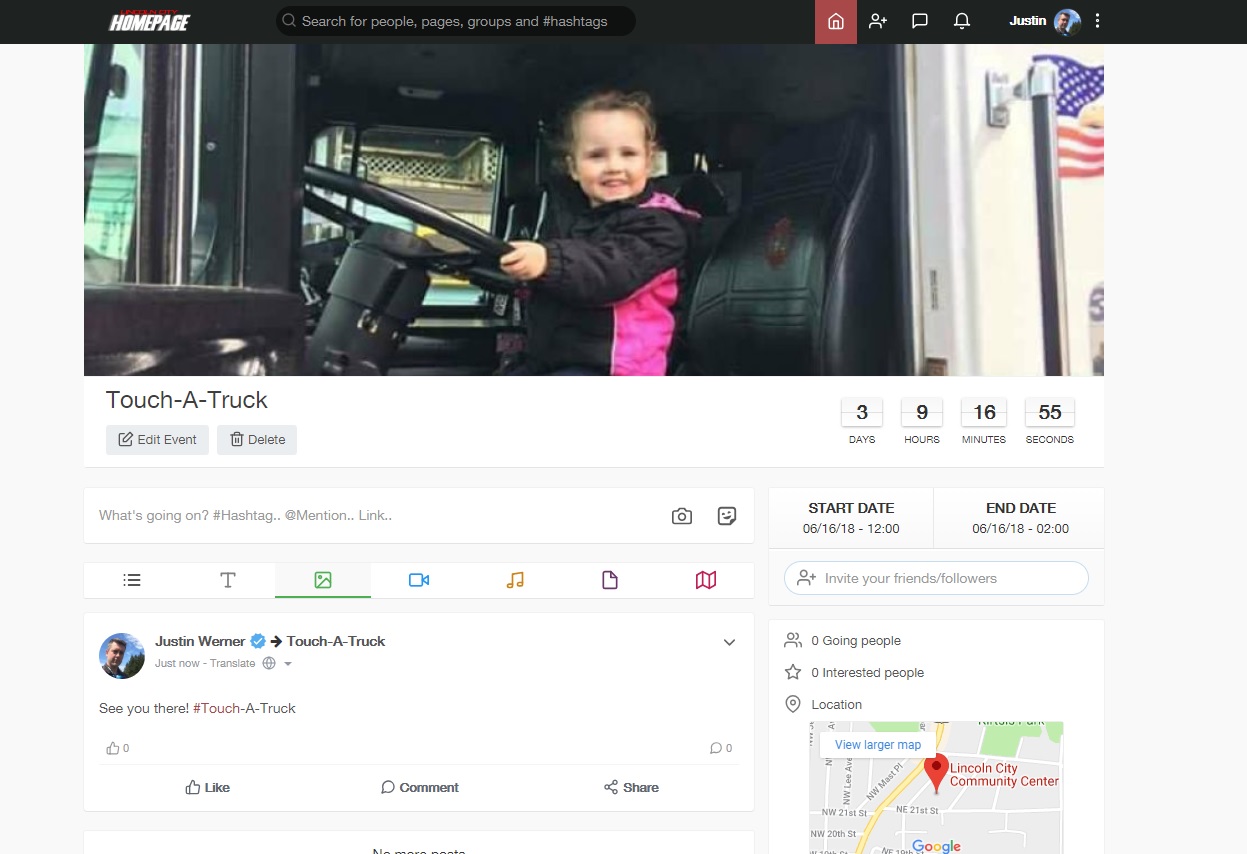 We took a look at the events capabilities of Facebook and other social media sites and simplified the interface and made events easy to add and interact with. The countdown feature let's you know when the event is happening in a unique way.
Market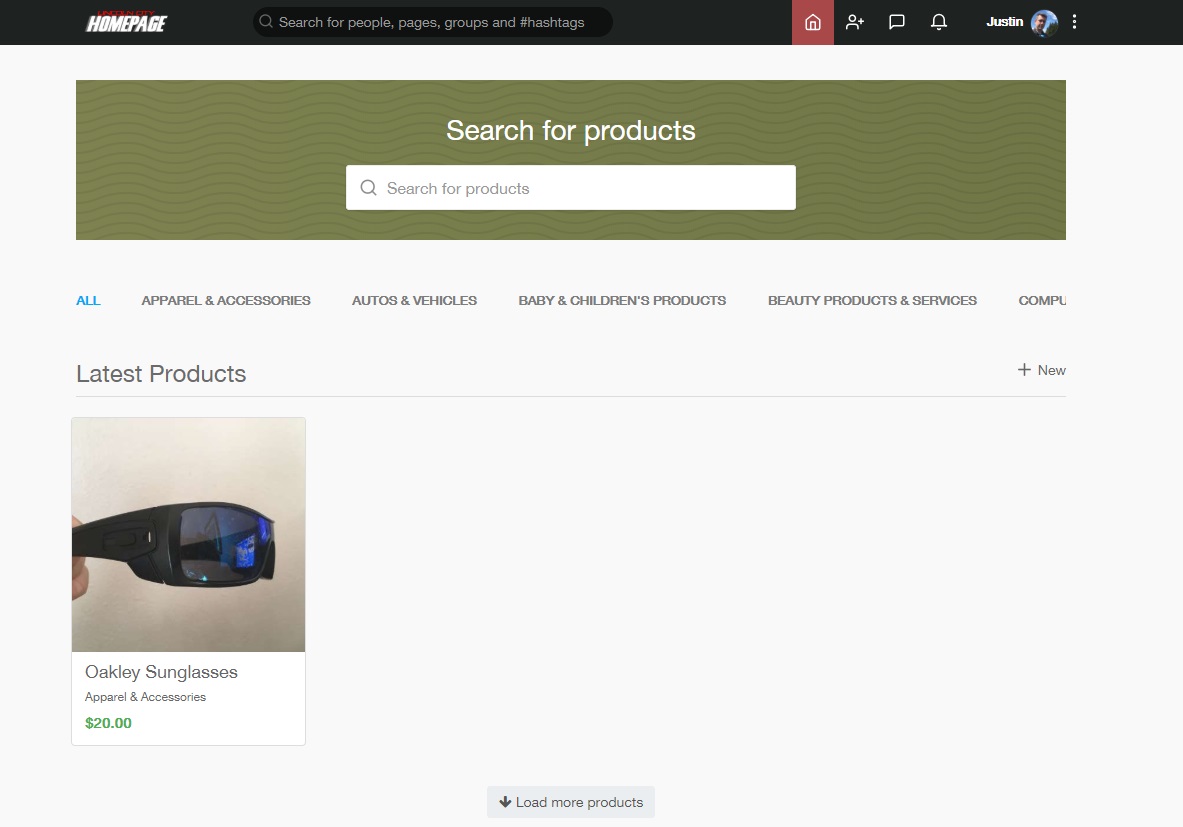 Simplifying what Craigslist and Facebook Marketplace have made complicated, we made a simple market where users can sell anything for no cost. Users can upload images of their items, set a price and put the item in an appropriate category for others to find.
Pages, Groups and Movies
Users can create pages and groups just like on Facebook but in a much simpler way. Admins of pages and groups have complete control over who can join and who can see content.
We added a categorized movie section where the Lincoln City community can curate the best movies for a community-wide database of the best movies and where to find them on the internet. Website users can also upload their own movies for others to watch.
Future updates
A complete forum system, games, music and much more is planned or currently in development. We are excited to get these ideas finished, and as always, if you would like to see something on the site don't hesitate to contact us.
Thanks for making Lincoln City Homepage your go-to source for local news. Enjoy the new social network and any feedback is appreciated.