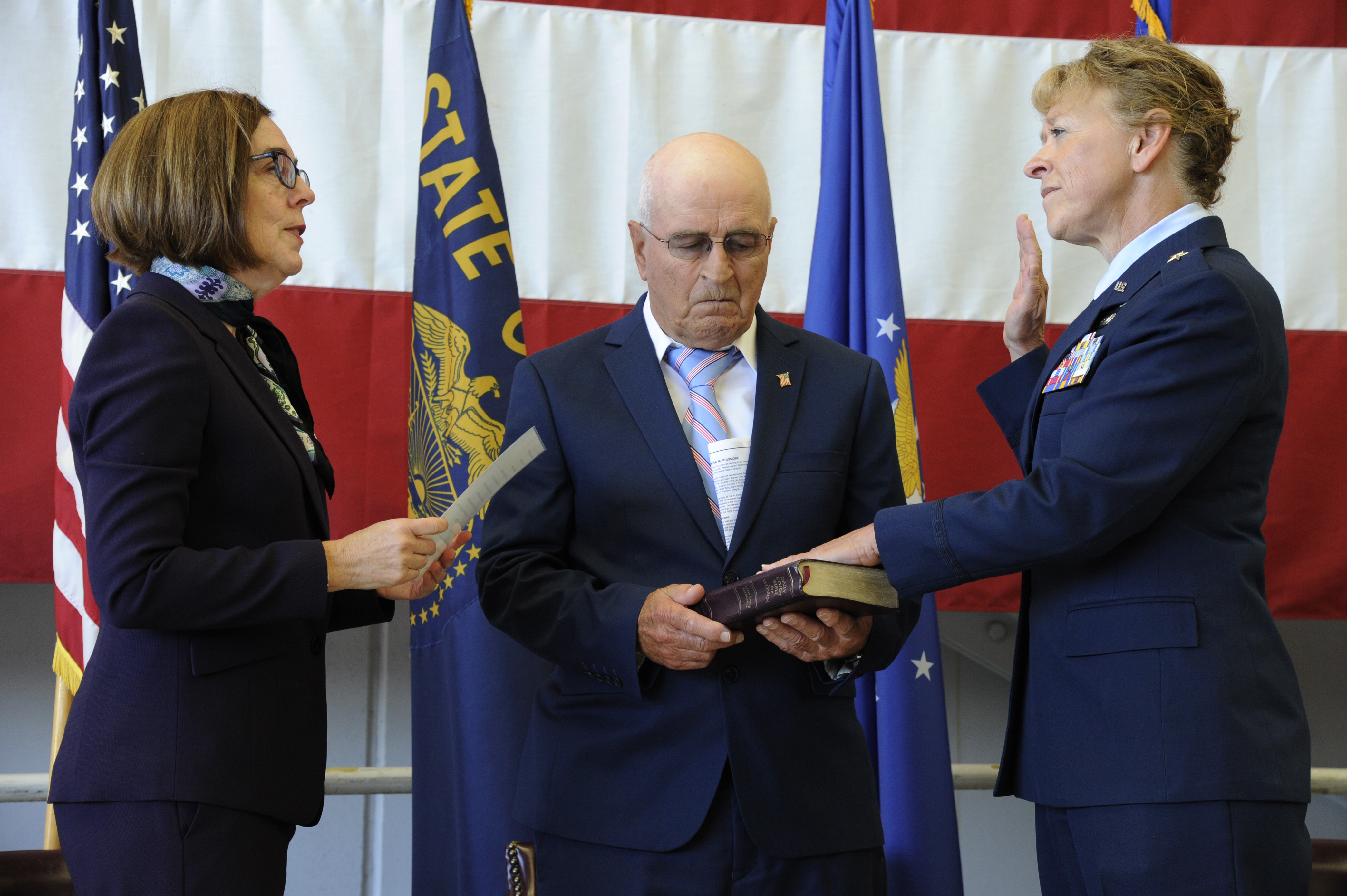 Oregon Air National Guard Col. Donna M. Prigmore was promoted to the rank of brigadier general in a ceremony, August 5, 2018, at the Portland Air National Guard Base in Portland.
Oregon Governor Kate Brown officiated the oath of office, as Prigmore became the first woman in the Oregon Air National Guard to be promoted to the rank of brigadier general and the first female in the Oregon National Guard to become a general officer as a traditional, part-time Guardsman.
Prigmore follows in the footsteps of Oregon Army National Guard Maj. Gen. Julie A. Bentz, who was the first woman in the Oregon National Guard to become a general officer. Bentz is currently serving on active duty as vice director of the Joint Improvised-threat Defeat Organization (JIDO).
With the promotion to general officer, Prigmore will serve as the Oregon National Guard's Assistant Adjutant General – Air, which commands and ensures the readiness for both of Oregon's flying F-15 Eagle units located in Portland and Klamath Falls.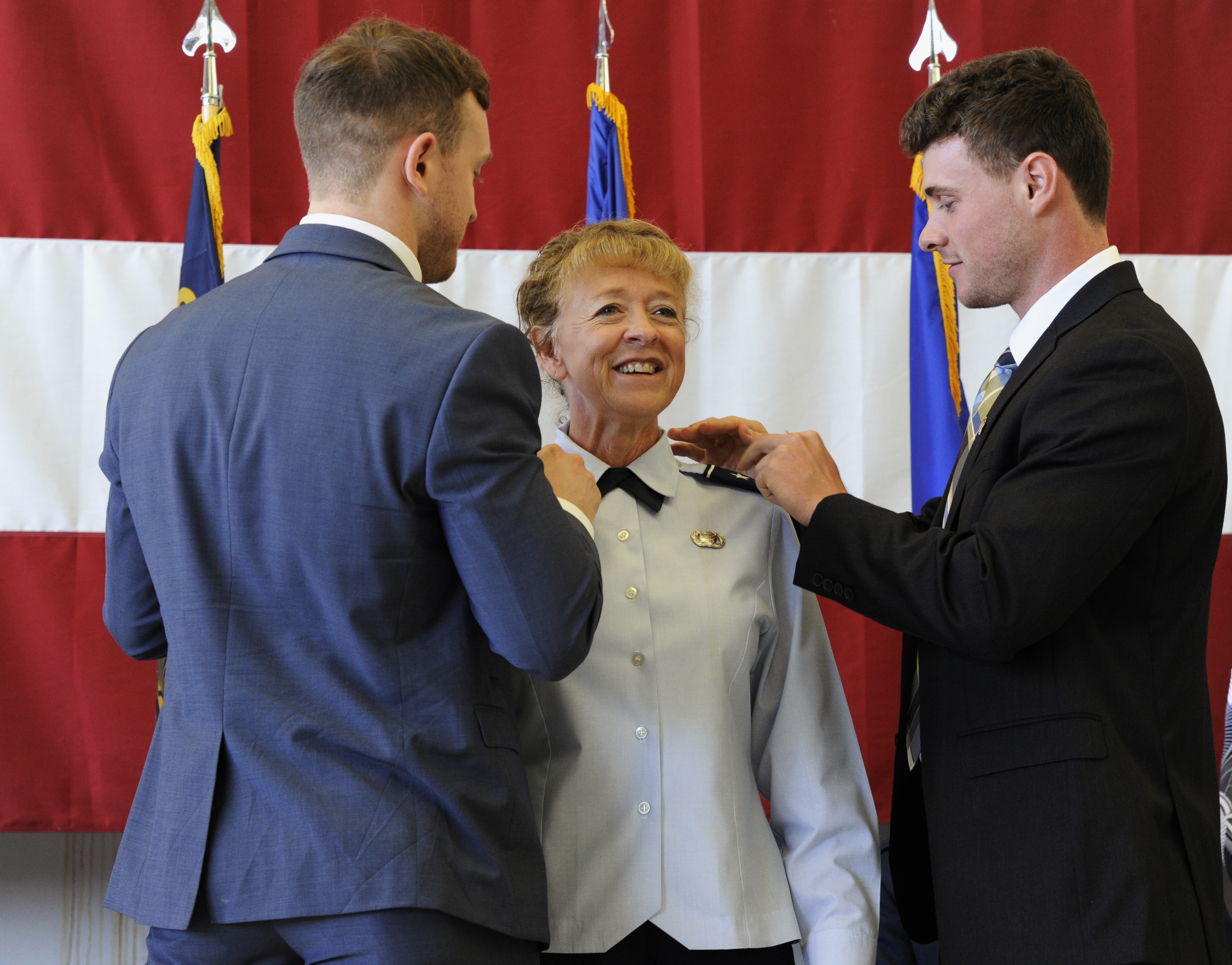 She most recently served as Director of Strategic Plans and Programs for the Oregon Air National Guard. She has more than 35 years of military service since beginning her Air Force career in 1982 on active duty before transitioning to the Air National Guard four years later. She served as the vice commander for both the142nd and 173rd Fighter Wings, and has more than 12 years of command level experience. In previous assignments, she was the 142nd Fighter Wing Mission Support commander and deputy commander, services flight commander, wing inspector general, cost analysis officer, chief of public affairs and the division chief of Strategic Vision and Communications at the Pentagon. She also served one year as the executive officer for the vice chief of staff National Guard Bureau, Washington, D.C. In her civilian career, she is the senior manager, Passenger Terminal Experience at the Port of Portland.
In addition to graduating from Arizona State University with a Bachelor of Science degree, Prigmore has earned a Masters of Business Administration degree from Oklahoma State University. She has completed military training at the Academy of Military Science, McGhee Tyson Air Base, in Tennessee, and the Squadron Officer School, Air Command and Staff College and Air War College through the distance learning programs at Maxwell Air Force Base, Alabama.