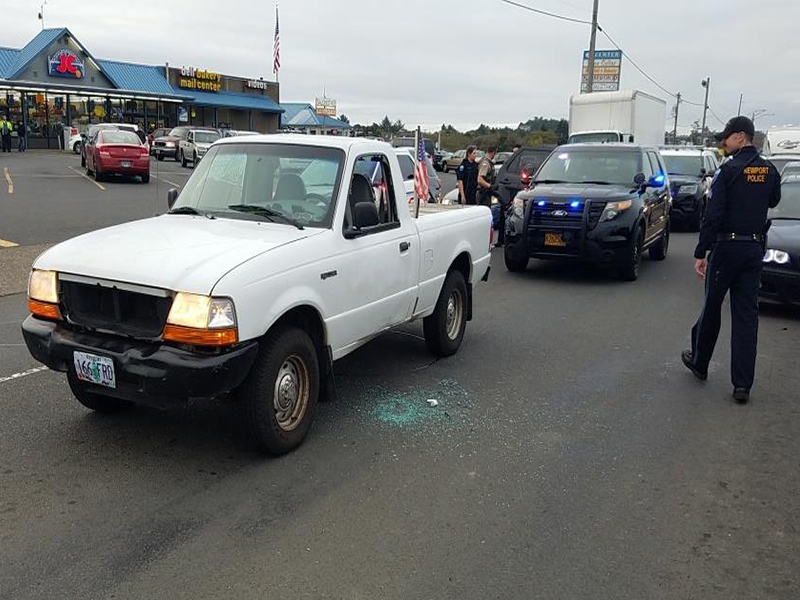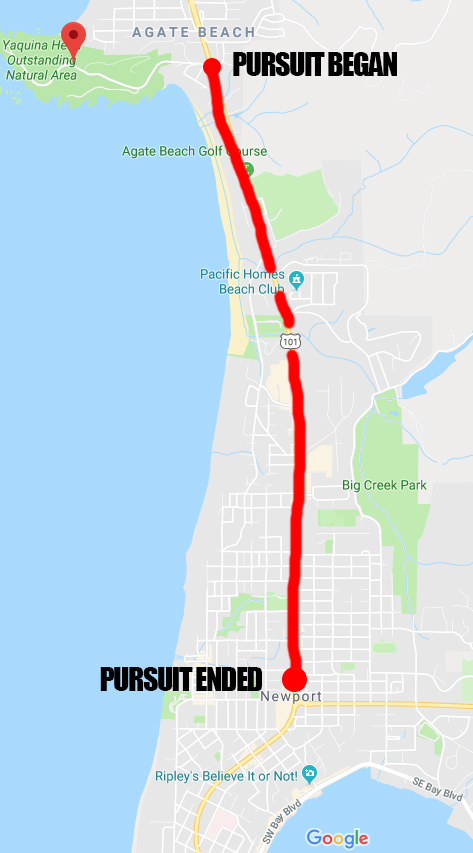 Henderson escaped from Samaritan Pacific Communities Hospital this morning but was found a short time later and is back in custody.
Lincoln County Sheriff Deputy Siscilee Gouge attempted to stop a white Ford Ranger for illegally passing multiple vehicles on Highway 101 in Newport Friday afternoon but the driver had other plans.
The suspect vehicle began to flee at a high rate of speed southbound with Lincoln County Sheriff deputies and Newport Police in hot pursuit. The Ford Ranger weaved in and out of traffic in the two and a half mile mid-afternoon chase until it became stuck in traffic at the intersection of Highway 101 and Olive Street, where officers and deputies attempted to take the driver into custody.
59 year-old Otis resident Mary Joanna Henderson refused commands to exit the vehicle leaving law enforcement no choice but to use force to enter the vehicle and remove her. Two deputies sustained minor injuries on broken glass during the process.
Henderson was charged with felony attempting to elude police, reckless driving and resisting arrest. Her bail was set at $80,000.