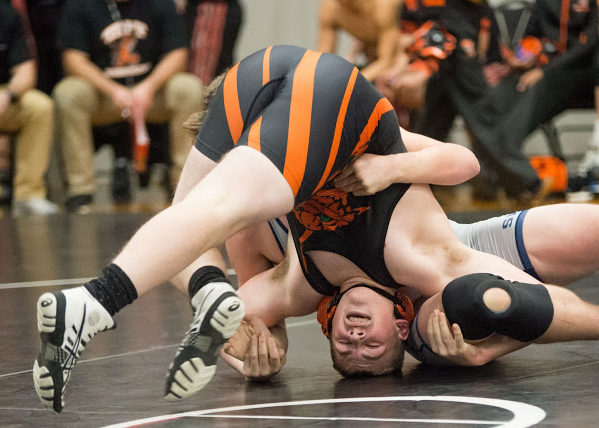 The Taft High wrestling team, missing two key competitors due to illness and injury, was taken to the mat in humbling fashion Wednesday with a 48-18 loss at Harrisburg.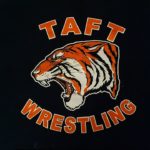 "It was a rough night for us," second-year Taft coach Robb Ellis said. "We faced a battle-hardened Harrisburg team fresh off of competing at the Oregon Classic with seven State placers, one who will soon be a four-time State champion."
Jace Fostveit missed the match with the flu and fellow senior Jacob Mayoral sat out with an injury, Ellis said.
"We also just spent nearly a week not wrestling in practice to stop skin issues from spreading," he said.
Taft senior Cody Knott lost just his second match of the season, 6-2.
"Cody wrestled even though he has been battling the flu, and I am proud of him for getting out there to represent Taft," Ellis said. "He wrestled the match at about 70 percent of his energy and ability, and I am confident that if he meets that wrestler at State again the outcome will be different."
Ellis pointed to the efforts of sophomore Jose Flores despite a 5-0 defeat at 106 to the fifth-place finisher at State last year.
"I think the wrestler he lost too will place even higher than fifth this year, so that shows that Jose has a reasonable chance to place sixth at State if things go well," Ellis said.
Ellis said first-year wrestler Eriq Aquino dropped to the 195-pound class "and got a great third-round win by pin even though you could tell he was tired and his body was getting used to being at a lower weight."
"It was a good reality check for us that we have to get back into the top shape we were in before some of our health issues and rally again before Districts," Ellis said.
Taft returns to the mat at 5 p.m. today at Dayton against the host Pirates and Warrenton.
"We will try to win some key matches and see more of how things will shape up at our District tournament," he said.