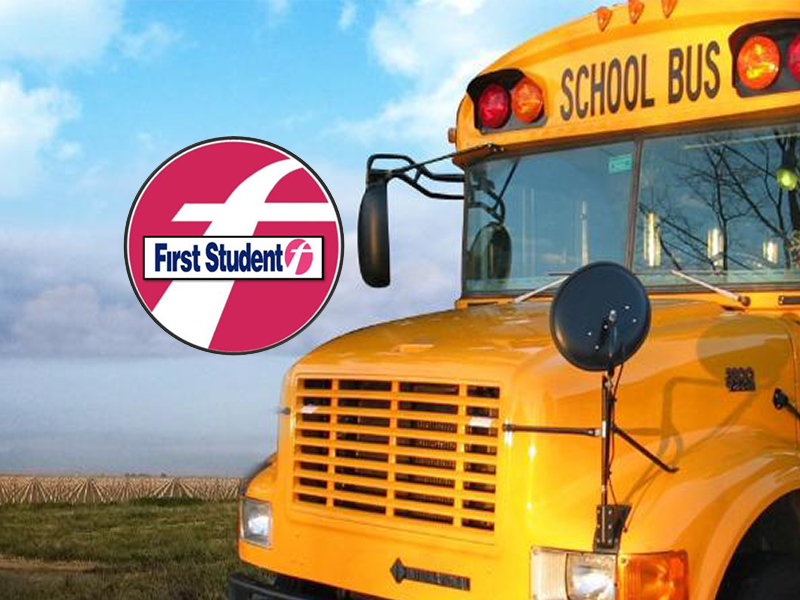 Parents of students in the Lincoln County School District will soon be able to track the whereabouts of their children to and from school with a bus GPS tracking system under a contract awarded Tuesday to First Student transportation company.
"The decision to go with First Student was based upon their experience with routing software and GPS tracking integration with student transportation," LCSD Facilities Director Rich Belloni said. "Parents will have an online portal that will allow them to track their student's bus to and from school."
The new arrangement will also parents to follow their kids' location on buses utilized on field trips and sporting events and school officials to monitor students' behavior, if necessary, for safety and disciplinary purposes through the use of video technology.
"New buses will each be outfitted with four onboard digital video cameras," Belloni said. "In addition, the Evaluation Committee was impressed with the training for all staff, not just the drivers."
First Student is the largest provider of school bus services in the United States, operating out of 650 locations in 39 states and eight Canadian provinces. Its service with LCSD will begin July 1 under the contract awarded Tuesday night.
Current drivers employed by Mid Columbia Bus Co. are expected to be rehired if they meet First School's qualifications and are in good standing with the District.
Drivers will be paid at or above their current wage in addition to a signing bonus. New drivers will receive a starting wage higher than the current starting wage and a signing bonus paid over the first year of employment.
Mid Columbia Bus Co. was under contract with LCSD for the past 12 years.
First Student will host its initial pre-hiring event for drivers and other transportation staff between 11 a.m.-1 p.m. Saturday, Feb. 16, at Toledo Elementary School, 600 SE Sturdevant Road, with other dates to be announced as they are scheduled.
With a workforce of 57,000 employees and a fleet of 48,000 vehicles, First Student transports approximately six million students daily in the United States. The company's bus fleet drives over 600 million miles every year and is the first school bus operator to integrate Zonar, an electronic fleet-management software program.