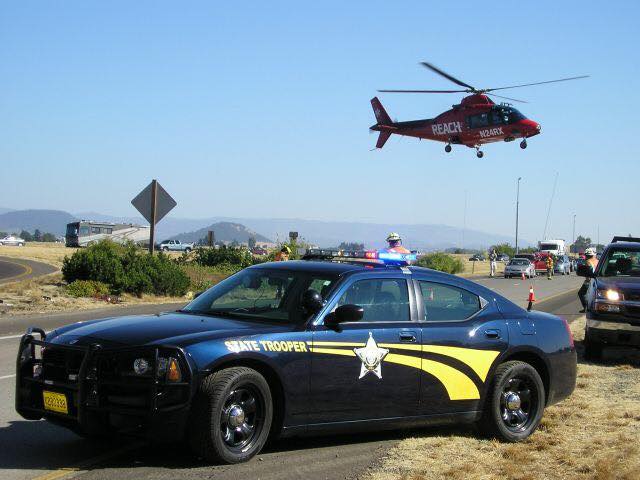 Oregon State Police responded to investigate 11 deaths from motor vehicle crashes over the last three days.
Troopers are very concerned about this alarming trend with the dramatic increase in fatal crashes.
These are not just numbers to us, but our fellow Oregonians and visitors to our state.
Your State Troopers and partner public safety agencies are asking drivers to focus on Oregon's "Fatal 5" driving behaviors, which contribute to the majority of motor vehicle crashes:
· SPEED
· OCCUPANT SAFETY
· LANE SAFETY
· IMPAIRED DRIVING
· DISTRACTED DRIVING
The safety of you, your passengers and fellow travelers depend on our collective choices.
You choose to obey the designated speed limit.
You choose to drive unimpaired.
You choose to put your cell phone down.
You choose to follow the rules of the road.
You choose to buckle up.
The choice is clear. Drive like you plan to stay alive.