True Stories of the Oregon State Patrol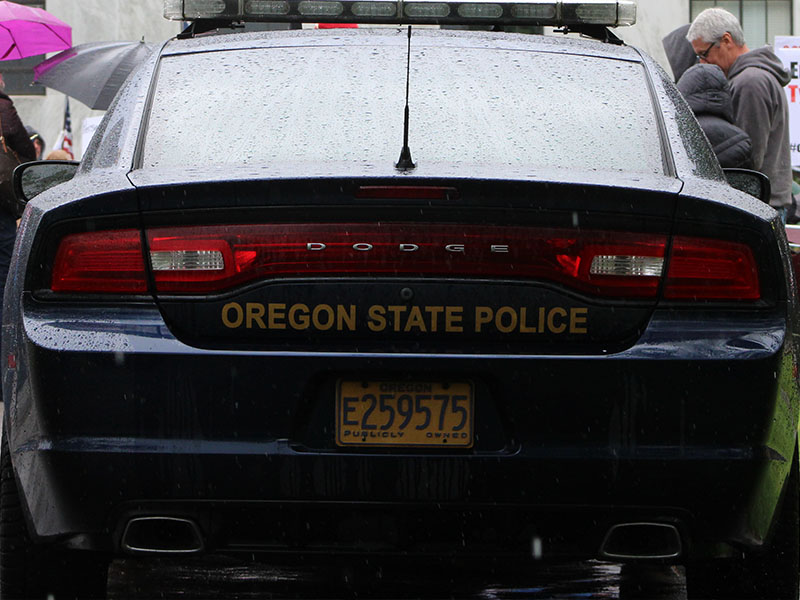 WALDPORT — State Trooper Zach Taylor was sent to an accident scene 15 miles east of here May 8 at 7:53 a.m., where he found a vehicle on its side in the westbound lane and "multiple alcohol containers" spilled across Highway 34.
Based on the evidence Taylor determined the vehicle drifted over the fog line into the shoulder, then rolled up the embankment and came to an uncontrolled rest on its side. "The driver had an odor of alcohol coming from his person, had glassy eyes, and slurred speech," reported the trooper. OSP gained consent from the driver for SFST's. During the tests, the driver displayed signs of impairment and was placed under arrest.
Waldport Tire and Auto towed the Ford ECS from the scene to their tow lot. The driver, Michael Patrick King, 43, of Tidewater, consented to both a breath and urine test. His BAC was 0.00%, and a urine sample was collected. He was cited and released for DUII – alcohol and controlled substances.