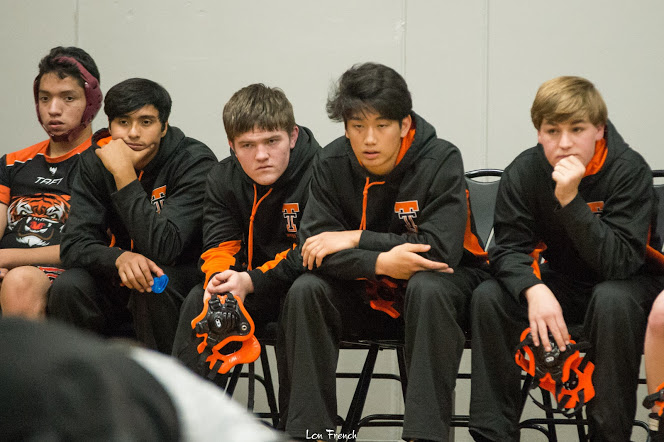 Taft High wrestling coach Robb Ellis took his team to school Tuesday night.
Saying his team "went toe-to-toe with a wrestling machine," the Class 3A Tigers fell 63-15 to Tillamook, the state's top-ranked Class 4A team, but experienced a "super fun night."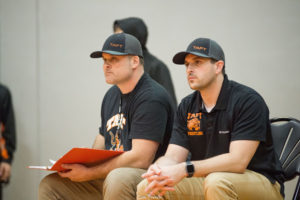 "They are a 4A powerhouse with a possible State placer at every weight that is favored to win the State title," Ellis said following his team's lopsided, but educational, road defeat. "We went up there to get tough matches for our kids as we head into Districts."
Six of Taft's 15 points came via forfeit and the Cheesemakers wrestled a junior varsity competitor at heavyweight "to be nice," said Ellis, who was an assistant coach for two years at Tillamook before taking over as Taft head coach last season.
Four of Taft's wrestlers sat out the meet for various reasons, he said, "but their presence would not have changed the outcome."
"While the final score was pretty lopsided, the Tillamook faithful, a true wrestling community, were impressed with the fight in our wrestlers," he said.
Taft freshman Riley Ellis served as a prime example of the progress the Tigers have made this season as they prepare to host dual matches Thursday, Feb. 7, against Amity, Dayton and Rainier prior to the Special District 1 tournament Friday, Feb. 15, at Warrenton.
Ellis, the coach's son, went 0-3 in the JV room at Taft's first tournament this season at Tillamook, but earned a solid victory against a senior at the 132-pound spot.
Sophomore Jose Flores and senior David Jin were defeated, but fought hard against State-level wrestlers, Ellis said.
Alec Bosworth claimed a win after stepping up to the 285-pound classification, and fellow junior Jace Phippen, "wrestled his best match of the season at 220, losing 8-3 to a State-level wrestler," Ellis said.
"Everyone else fought hard," he said, "and both our girls, Kadence James and Autumn Barela, got wins in their final girls matches of the regular season as they head into the girls District tournament this Friday in Eugene."
James, a freshman, finished the regular season 6-6 against girls, while Barela, a senior, finished 6-4.
"Super amazing for them as they are new to wrestling," Ellis said. "Keep your fingers crossed for them as they go for broke against top girls competition this weekend."