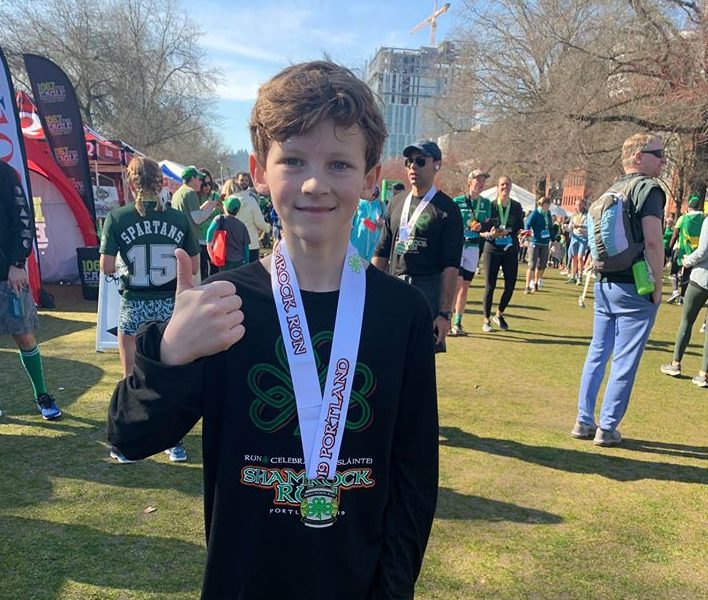 Twelve-year-old Taft Elementary School student Ryan Best placed in the top 20 among nearly 300 competitors from throughout the Great Pacific Northwest on Sunday in the 8-kilometer race in the Shamrock Run in Portland.
Best placed 19th among 287 runners 14 and under and 593rd in the 3,283-runner 8K field in a time of 43:05 in the largest running and walking event in Oregon.
Founded in 1979, the Shamrock Run Portland is the third largest race in the Western United States. Nearly 25,000 celebrated the 41st edition Sunday at Waterfront Park in downtown Portland.
The Shamrock Run features races at 5 kilometers (3.1 miles), 8 kilometers (4.97 miles), 15 kilometers (9.3 miles) and a half-marathon (13.1 miles) with a field limit of 3,000 runners. The Shamrock Run  also offers the Shamrock Stride – a four-mile fitness walk – and the "Leprechaun Lap," a 1km (0.6-mile) run/walk for children age 10 and younger.