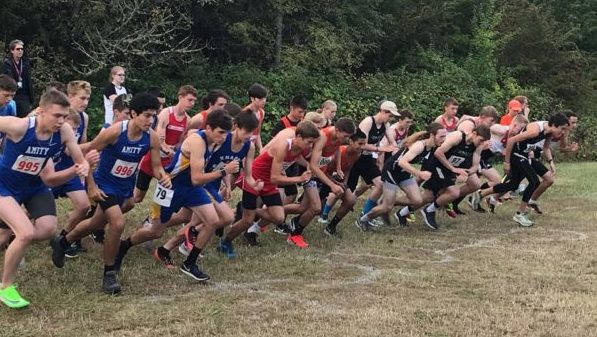 Four Taft High athletes will be coming off top-10 performances when the Tigers return to cross country action Thursday at the Nestucca Cape Kiwanda Challenge.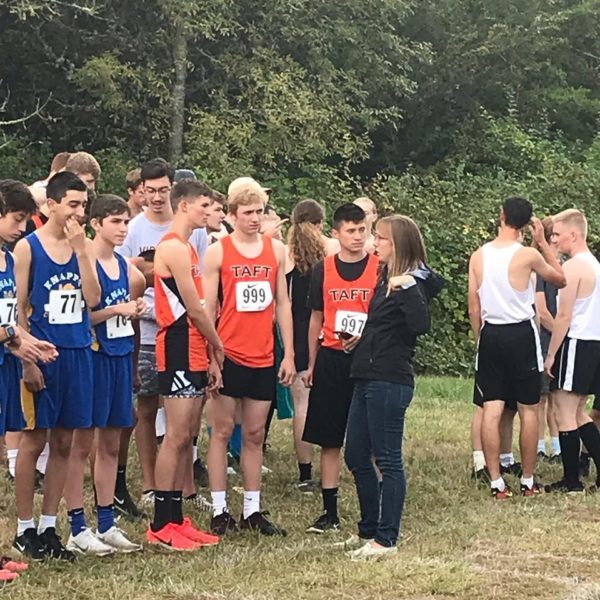 Seniors Hunter Lundstedt and Lucas Hindman shared sixth place last week to lead the boys team Tuesday at the Amity Invite Keeler Estate Vineyards cross country meet, while senior classmates Brooke Orendorff and Alani Cabal finished fourth and 10th, respectively, for the girls.
Competing along with Taft and host Nestucca on Thursday will be Delphian, Jefferson, Riverdale, Sheridan, Vernonia, Waldport, West Albany and Willamina.
The Tigers are scheduled to join 20 teams Saturday for the annual Prefontaine Memorial Run in Coos Bay.
5,000 meters varsity

1.
12
Robert Pina-Morton
19:42

Knappa

2.
11
Ben Schanz
20:05

Crosshill Christian

3.
9
Isaiah Rodriguez
21:00

Knappa

4.
12
Thomas Souther
21:52

Rainier (OR)

5.
12
Jaedan Abel
22:09

Rainier (OR)

6.
12
Hunter Lundstedt
22:10

Taft

7.
12
Lucas Hindman
22:10

Taft

8.
12
Spencer Waechtler
22:18

Yamhill-Carlton

9.
11
Cade Carter
22:45

Rainier (OR)

10.
10
Shane McMahan
22:52

Knappa

11.
9
Finn Corcoran
23:04

Knappa

12.
9
Clay Keyser
23:17

Knappa

13.
10
Micah Slape
23:38

Rainier (OR)

14.
9
Ethan Smalley
24:08

Knappa

15.
11
Brennan Thompkins
24:17

Rainier (OR)

16.
12
Drew McMullen
24:42

Amity

17.
12
Grant Burns
24:50.0

Crosshill Christian

18.
9
Cooper Fitch
24:58

Taft

19.
11
Joshua Espalin
24:59

Amity

20.
9
Thomas Dalton
25:32

Yamhill-Carlton

21.
10
James McGraw
26:55

Yamhill-Carlton

22.
11
Alex Patton
26:56

Rainier (OR)

23.
9
Moses Peitsch
27:53

Knappa

24.
9
Eli Jones
27:58

Taft

25.
9
Angelo Cruz Garcia
28:45

Taft

26.
12
Nathaniel Cable
28:47

Yamhill-Carlton

27.
10
Joseph McCormick
28:56

Taft

28.
12
Robert duPlessis
28:57

Rainier (OR)

29.
10
Boaz Simonds
31:34

Toledo

30.
9
Hunter Isom
31:39

Knappa

31.
Keller Unknown
35:45

Knappa

32.
Hakim Unknown
35:51

Knappa

33.
12
Benjamin Hayes
35:57

Amity

3,000 Meters JV

1.
12
Isaiah Bamford
12:27

Rainier (OR)

2.
9
Chase Sitton
13:20

Yamhill-Carlton

3.
10
Zander Hryczyk
13:31

Taft

4.
11
Ishmael Karci
13:45

Amity

5.
9
Aiden Gomes
13:56

Yamhill-Carlton

6.
9
Evan Finnel
13:57

Rainier (OR)

7.
9
Jacob Giddings
No Time

Amity

8.
12
Ethan Price
No Time

Taft

3,000 Meters Middle School

1.
7
Kep Barram
9:59

Salem Academy Christ…

2.
8
Peyton Lagers
10:15

Rainier

3.
Oscar Unknown
10:26

Hilda Lahti

4.
8
Caden Rose-Cozad
10:41

Rainier

5.
8
Brennan Hake
10:50

Amity

6.
8
Garrett Crawford
11:20

Rainier

7.
7
Cameron Trowbridge
11:32

Taft

8.
6
Jonah Higdon
11:45

Nestucca Valley

9.
7
Ryuma Evenson
12:12

Taft

10.
8
Kristian Cabal
12:13

Taft

11.
8
Grayson Spath
12:28

Nestucca Valley

12.
8
Kenneth Blackburn
12:29

Nestucca Valley

13.
7
Brenton Schiminesky
12:33

Nestucca Valley

14.
7
Brandon Boyd
12:39

Rainier

15.
7
Brycen Storm
12:58

Taft

16.
6
Tatsuma Evenson
13:05

Taft

17.
5
Harry Sumpter
13:10

Salem Academy Christ…

18.
8
Blake Ricks
13:19

Nestucca Valley

19.
7
Skylar Phillips
15:21

Rainier

20.
5
Ezra Powers
18:37

Salem Academy Christ…
 Girls
5,000 Meters Varsity

1.
11
Cristin Brethower
24:25

Yamhill-Carlton

2.
9
Alyse Hurley
26:08

Yamhill-Carlton

3.
10
Chloe Crawford
27:11

Rainier (OR)

4.
12
Brooke Orendorff
28:56

Taft

5.
12
Sydney Crawford
31:02

Rainier (OR)

6.
11
Ariana Kneeland
31:05

Rainier (OR)

7.
12
Sabrina Callen
32:51

Crosshill Christian

8.
10
Angelina Crawford
35:03

Rainier (OR)

9.
10
Peyton Kneeland
35:03

Rainier (OR)

10.
12
Alani Cabal
38:10

Taft

11.
10
Shellia Brandt
38:23

Toledo

12.
10
Ashley Edholm
38:26

Toledo

13.
9
Grace Richardson
45:19

Rainier (OR)

14.
12
Janella Fleser
48:43

Toledo

3,000 Meters Middle School

1.
7
Sophia Buswell
13:09

Salem Academy Christ…

2.
7
Olivia Buswell
13:10.0

Salem Academy Christ…

3.
7
Sarah Noel Sprenger
13:33

Amity

4.
5
Ava Zalewski
15:18

Taft

5.
7
Jessica Alba
15:20.0

Amity

6.
8
Aliviah Mode
15:28

Taft

7.
8
Melanie Velasquez
15:59

Nestucca Valley

8.
7
Kassi McLeod
16:24

Rainier

9.
7
Leila Louchart
16:59

Amity

10.
8
Aidia Dobbels
17:32

Rainier

11.
6
Daniela Barrios
18:05

Amity

12.
6
Edith Betts
18:05

Amity

13.
5
Ellie Nightingale
18:29

Taft

14.
8
Nicole Ziegler
19:28

Nestucca Valley

15.
8
Megan Kenyon
19:47

Salem Academy Christ…

16.
5
Gabriella Ashmon
20:38

Taft

17.
5
Layla Jones
20:41

Taft

18.
8
Hanna VandenEnden
20:44

Taft

19.
6
Jessica Haeckel
20:44

Taft

20.
5
Katelyn Hatton
20:47

Taft

21.
7
Linzy Banks
21:04

Amity

22.
8
Kerrin Higdon
21:41

Nestucca Valley

Source: Athletic.net