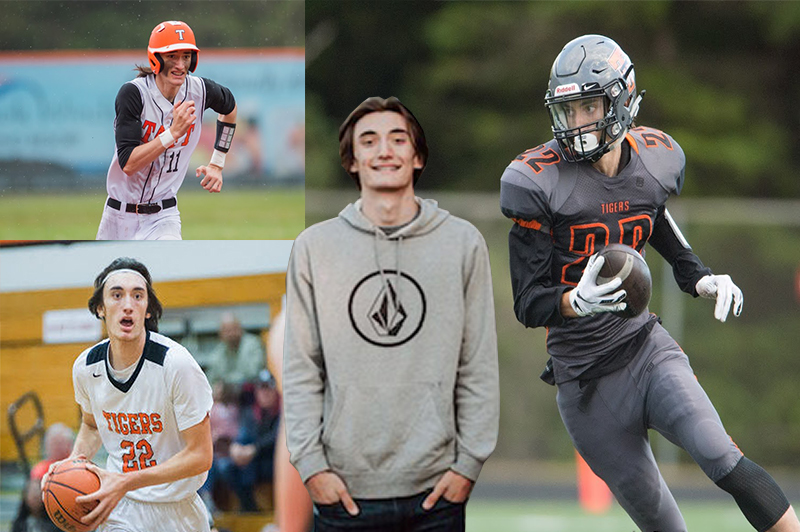 It didn't take the early grand slam that launched his team to a 17-0 victory over Clatskanie on Tuesday to garner attention for Taft High center fielder Tyee Fisher. At 6-feet, 5 inches, he's almost always stood head and shoulders above the crowd.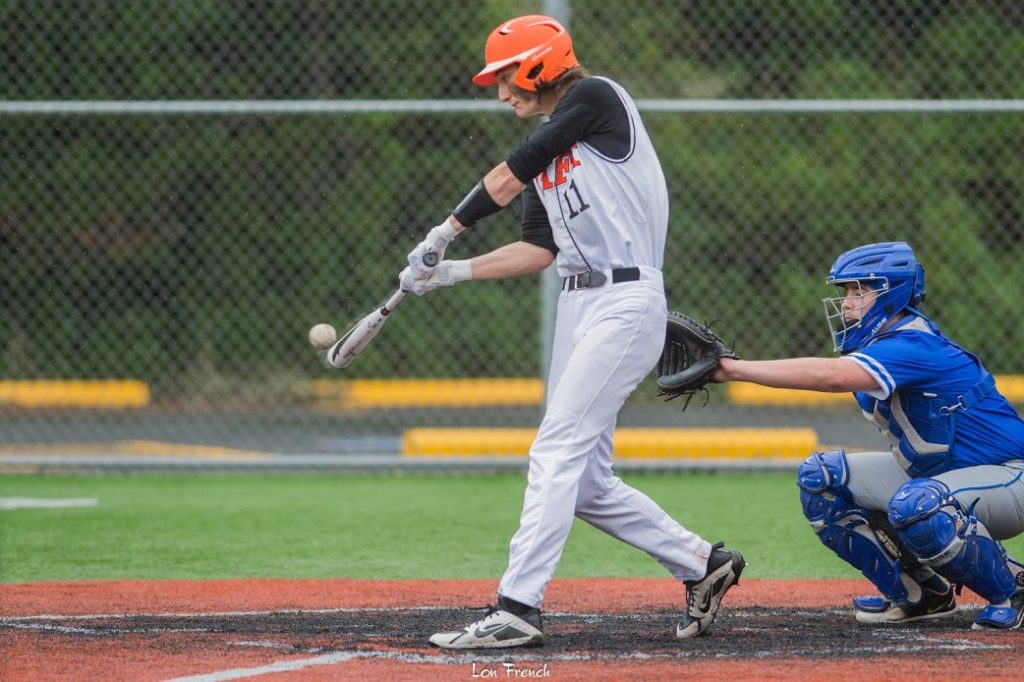 While difficult to overlook, earning all-league accolades in football, basketball and baseball can also attract big-time attention. Participation in youth organizations such as the Christian group Young Life don't hurt your exposure, either.
Funny, then, how the 18-year-old senior star athlete yearns to be a detective, where being conspicuous isn't exactly a benefit. A Lincoln City resident since 2007, Fisher says going undercover is attractive because "nothing feels better than helping someone in need."
While finding Fisher towering over a crowded school corridor might not be difficult, neither is locating someone who can be a good friend.
"I would choose Tyee to be on my team of good humans." Taft basketball coach Andy Morgan said. "He would be one of the first guys picked."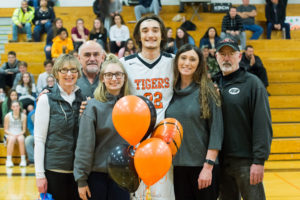 Born March 16, 2001, Tyee Jeremiah Fisher is the son of Monica Logan, food and beverage director at Chinook Winds Casino Resort, and Jamie Fisher, who owns and operates Bulldog Towing in Bend.
His stepfather, Dean Konecny, is deli manager at Kenny's IGA. Tyee has an older sister, Jazmyn Logan, and an older brother, Tyler, who both graduated from Taft, and a little sister, Aliyah, a freshman at the school.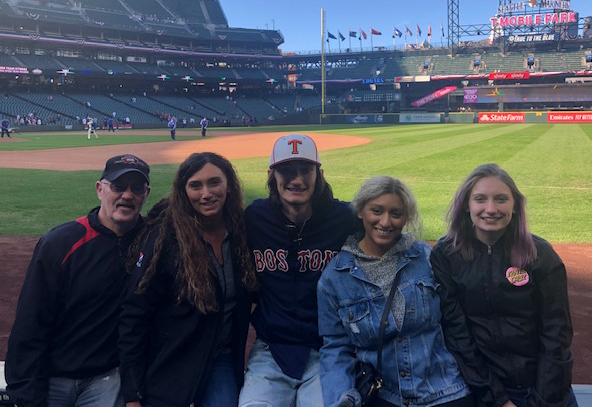 Born in the south-central Oregon community of Lakeview — ironically billed as "The Tallest Town in Oregon" at nearly 5,000 feet — Fisher moved to Siletz at a young age, then to Lincoln City after his parents divorced. He has starred since his freshman year in the Tigers' junior varsity and varsity football, basketball and baseball programs.
"I think Tyee has grown a lot in his six years here at Taft 7-12," baseball coach Matt Hilgers said. "The last two years he has really started to believe in himself on the baseball field, and it has shown with his success at the plate. This year, he joined the high school leadership class and has really worked at becoming a leader."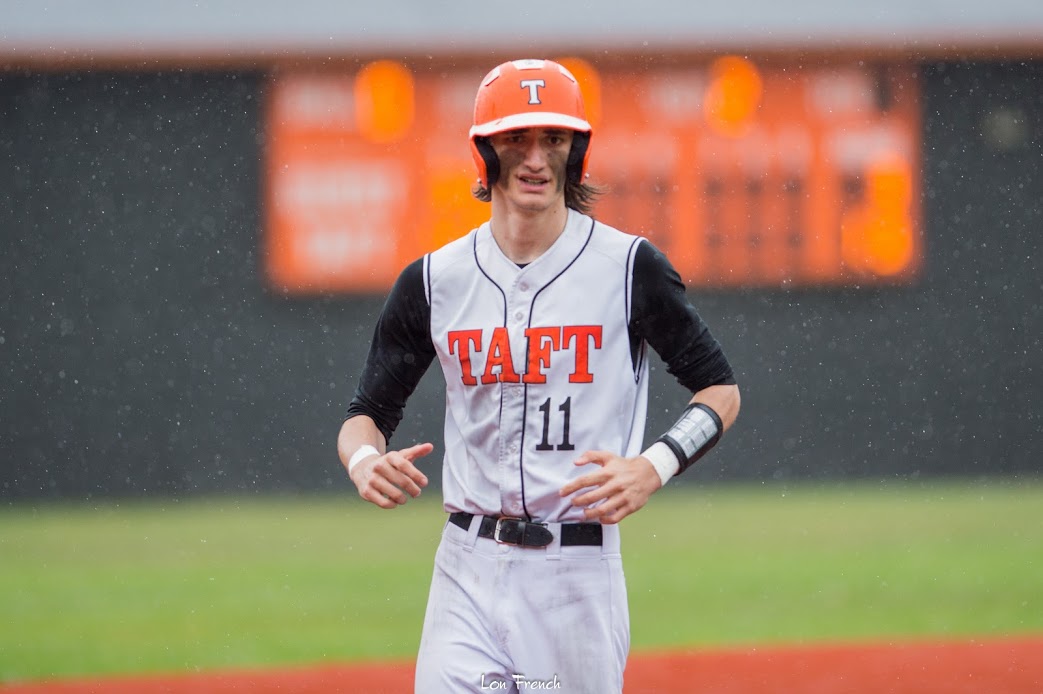 While he prefers baseball, Fisher says his most memorable recollections of his time at Taft have come on the gridiron, where he was a first-team all-conference and second-team all-state receiver, and second-team all-league and honorable mention all-state punter. Selected to play in the annual Shriners football game in August, he was also an honorable mention all-league basketball player this season.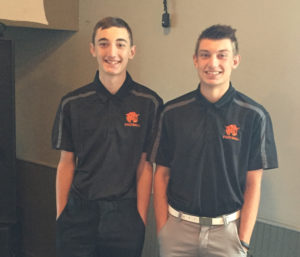 "My best memories always came from football with my brother, Tyler, because he took me under his wing and I was able to experience high school with him," Tyee said.
Still, baseball, with a pivotal 3 p.m. league doubleheader slated Friday at Rainier, is foremost on the calendar for Fisher and the Tigers. It's a sport where his evolution as a player has become more pronounced as his high school athletic career winds down.
"He has been working on stepping up and becoming the leader that we need," Hilgers said. "He has talked many times to our more inexperienced athletes about the mental aspect that plays such an important part of the game."
Quiet leadership off the playing field and obvious impact by example on it are something Fisher began to develop as a quarterback on Taft's junior varsity football team. He has also pitched and played the post and power forward in basketball.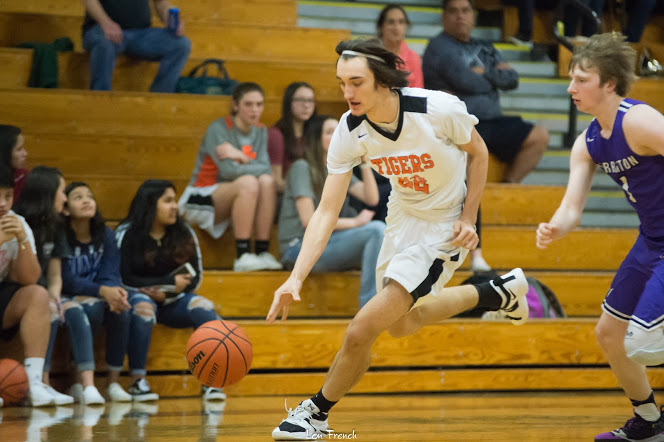 "Baseball is such a mental game, and every pitch there is something to be doing," he said. "In the sport of baseball, you can't just let time run out. You have to throw the ball and give every man an equal chance."
A second-team all-league player on the diamond the past two seasons, Fisher, who enjoys hiking, snowboarding, video games and history, said he loves patrolling center field.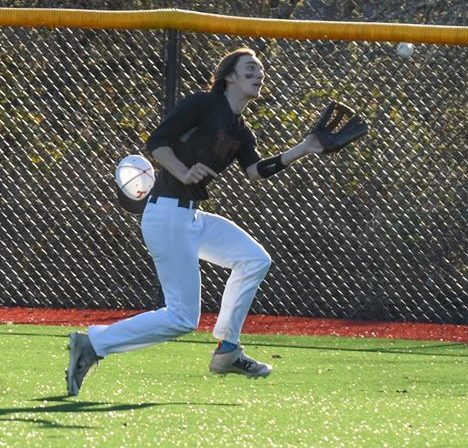 "You're the captain of the outfield and you can oversee the whole field," he said. "Plus, we make way cooler plays than the infield."
Morgan recalls Tyee as the bigger, if younger, brother who visited Tyler when he mentored the older Fisher boy.
"Tyler was obviously an influence on his younger brother," he said. "Traits of extreme self-evaluation and criticism were shared by the fiercely competitive siblings."
While circumstances prevented Morgan from working with Fisher on the basketball court as an underclassman, he was well aware of his presence, nonetheless.
"We knew, as a coaching staff, that there was another Fisher brother in the pipeline," he said. "The thing that always impressed me most about Tyee was the way he valued other people. Tyee talks a lot of smack, always dishing out a fair amount of attitude. Others often try to dish it back, but he is likely the king. It's all good-natured with Tyee. He genuinely cares for others. In fact, it may be a secret, but Tyee has a huge heart."
And a seemingly sincere appreciation for those who have helped him grow through his formative years and during his time at Taft.
"My father has always taught me so much," Tyee said. "Even from when I was a wee lad, he would never just let us win at the small games we played or anything like that because he wanted to teach us nothing in life comes easy. You always have to work for what you want. I think that is the reason I hate losing so much to this day."
Tyee expresses similar sentiments about his mom.
"My mother has always made me believe in myself, and that's what I struggle with the most," he said. "And that doesn't even compare to all the practices and games she has driven me to. Without her I wouldn't be half the athlete I am."
Fisher also credits Taft football coach Jake Tolan for his commitment to making him a better person and athlete.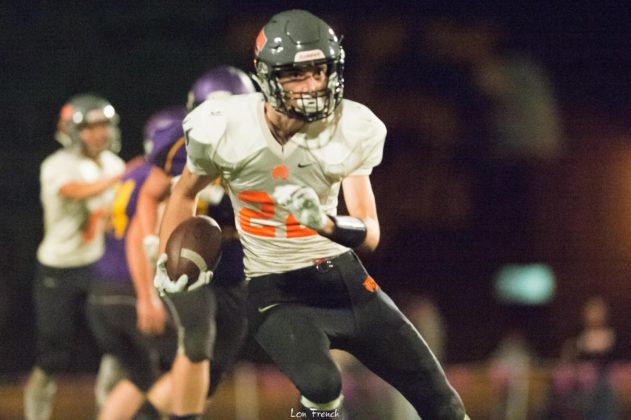 "He has always stepped up to guide me in the right direction and was always there as a father figure that I could always look up to and model myself after," he said.
Fisher's sincerity hardly stops there, however. He clearly possesses an appreciation for virtually everybody who has impacted his life.
"I want to say thanks to everyone who has ever helped me with anything no matter how small because it sure did take a village to raise me," he said.
In return, Fisher's respect for others isn't lost on those he's touched.
"I look for great things from Tyee, now and forever," Morgan said. "He will show up somewhere in this world as an adult doing good things for others. I guarantee it."