Two dozen energetic underclassmen will join a trio of experienced seniors and a pair of talented juniors on Taft High Ryan Ulicni's first boys soccer head coaching roster before the home crowd Thursday at Voris Field.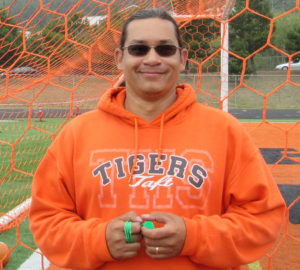 "These young men have been playing together for so long [in youth league] they may have overlooked the single most important part of this sport — to have fun," Ulicni said. "If you can get them to relax on the field and just 'play the game' with their friends, you'll see soccer in a way that would surprise even them."
Three returning seniors will comprise the corps of the attack on both ends of the pitch when the Tigers entertain Sutherlin (1-12-1, 0-9-1 Class 4A Sky-Em Conference last season) at 2 p.m. at Taft (The Taft girls will open their season at 4 p.m. Thursday at home against Sutherlin in a game scheduled Wednesday morning).
"All of them bring a different aspect to the game, but each of them will bring their own experience in the sport," Ulicni said.
"A fantastic outside back," according to his coach, Genaro Flores will join fellow senior Jacob Mayoral, whose "no- quit energy can pace and control the middle back."
Returning senior goalkeeper William Brooks, who will also be the Tigers' only returning varsity golfer next spring, will strengthen Taft on the defensive end.
"His leadership is going to be a key," Ulicni said. "The rest of the team will be driven by his hard work both on and off the field."
Two returning juniors — striker Edson Fuentes and midfielder Estib Melo — also promise to be major contributors, he said.
"[Melo's] movement and capability to control the field is also nice for the younger classmen to watch," he said.
The presence of 11 sophomores and arrival of 13 freshmen bodes well for "exciting times to come."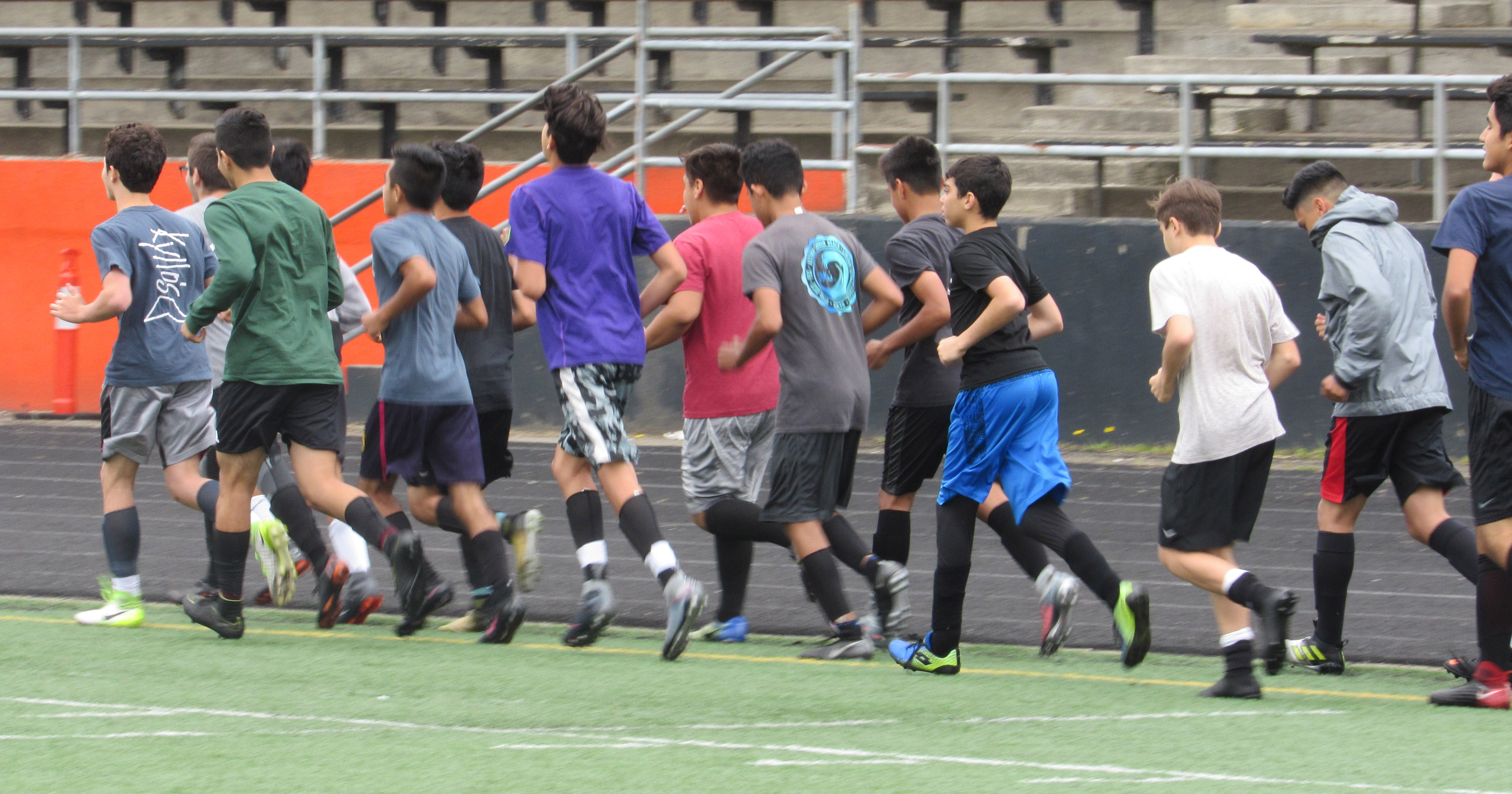 "There are some fabulously talented young men up and coming," Ulicni said. "Both classes bring everything from offense, defense, midfield and the potential to be leaders among their peers."
Most of the underclassmen make up the JV squad, "but could hold their own in a varsity match," Ulicni said.
"We will be keeping an eye on their development for the early part of the season. Expect to see most, if not all at some point, playing up a level," he said.
A playoff team last season, Taft outscored opponents 66-22 while going 13-3-2 overall and placing second in 3A/2A/1A/ Special District 2 play at 9-1-1. The Tigers will play in the eight-team SD2 league, featuring Class 2A Gervais, Western Christian/Perrydale and Delphian, and fellow 3A members Blanchet Catholic, Dayton, Salem Academy and Yamhill-Carlton.
"I am just very excited to be coaching here at Taft," Ulicni said. "My main goal for this team is to teach them the variety this game has to offer — to show them there are different ways to pass, shoot even communicate. This season will not only teach these players how to be better, this will also teach me how to be a better coach."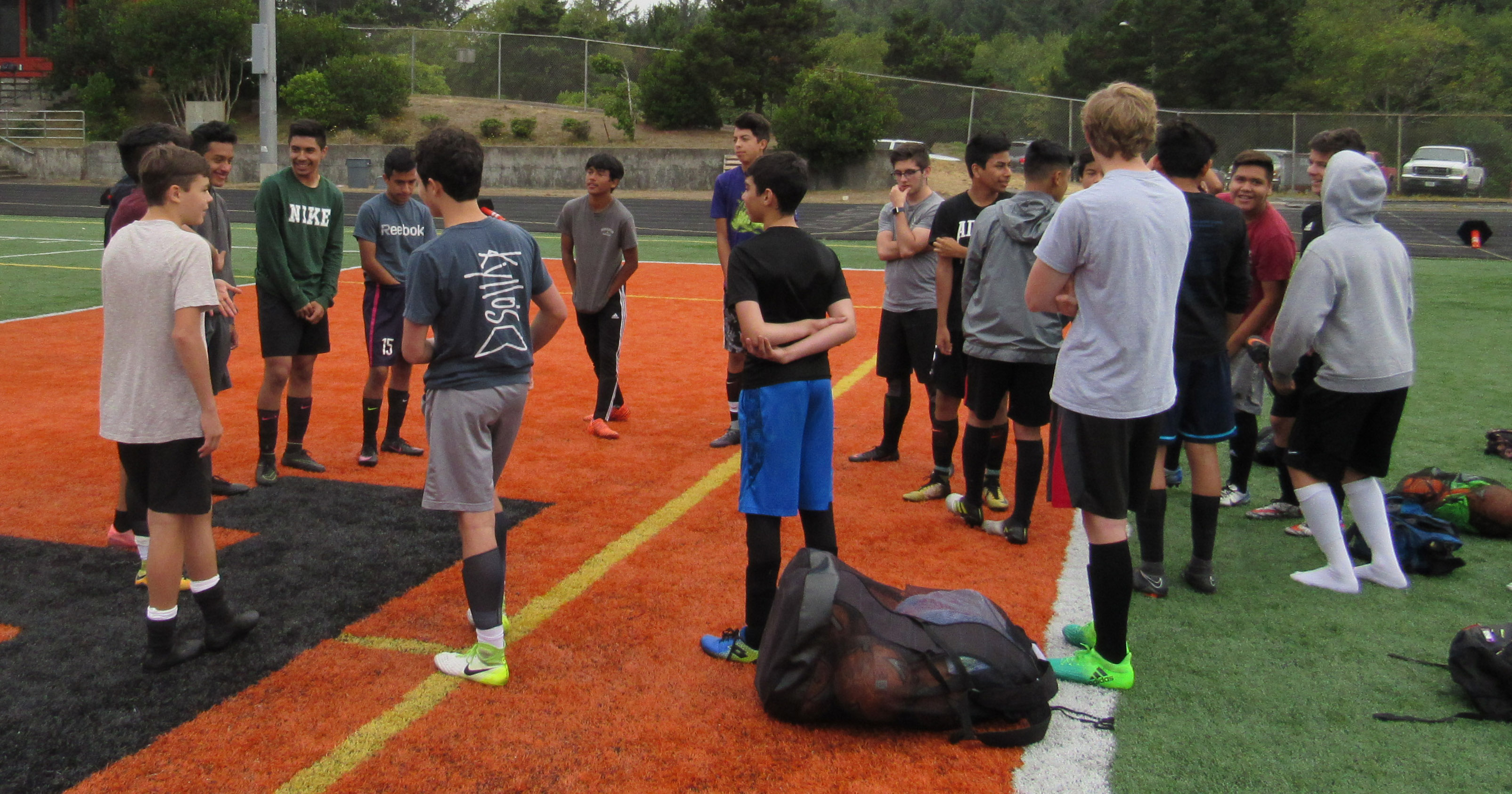 Based on its personnel, with most of the upperclassmen in the back, Ulicni said he expects Taft to pose a strong defensive stance when it opens its season in Thursday's endowment game (admission charged).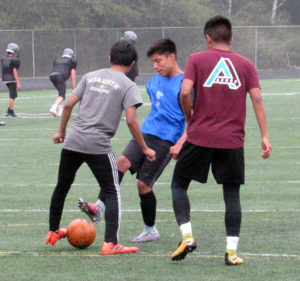 "We need to focus on positioning and how to slow down the attack and transition up the field," Ulicni said. "We will be rotating out a few sophomores in these positions."
Ulicni said sophomore Ivan Cortez promises to be a great addition to the back line.
"His ability and willingness to cover defense and move up the field for a counterattack will be a great asset to show all of our upcoming players," he said.
Look for sophomores William Calderon and Jose Flores to control the midfield.
"They have already shown the fluidity needed to control the game and show leadership to their teammates," he said.
"Honestly, the only thing to work on now would be to keep them reminded of teamwork," he said. "There has to be communication out on the field. If there is a mistake made, leaders need to step up, calm it down and get their team back in the game."
Ulicni said the communication process and having the more experienced players passing their expertise down to the newcomers will prove pivotal in his team's success.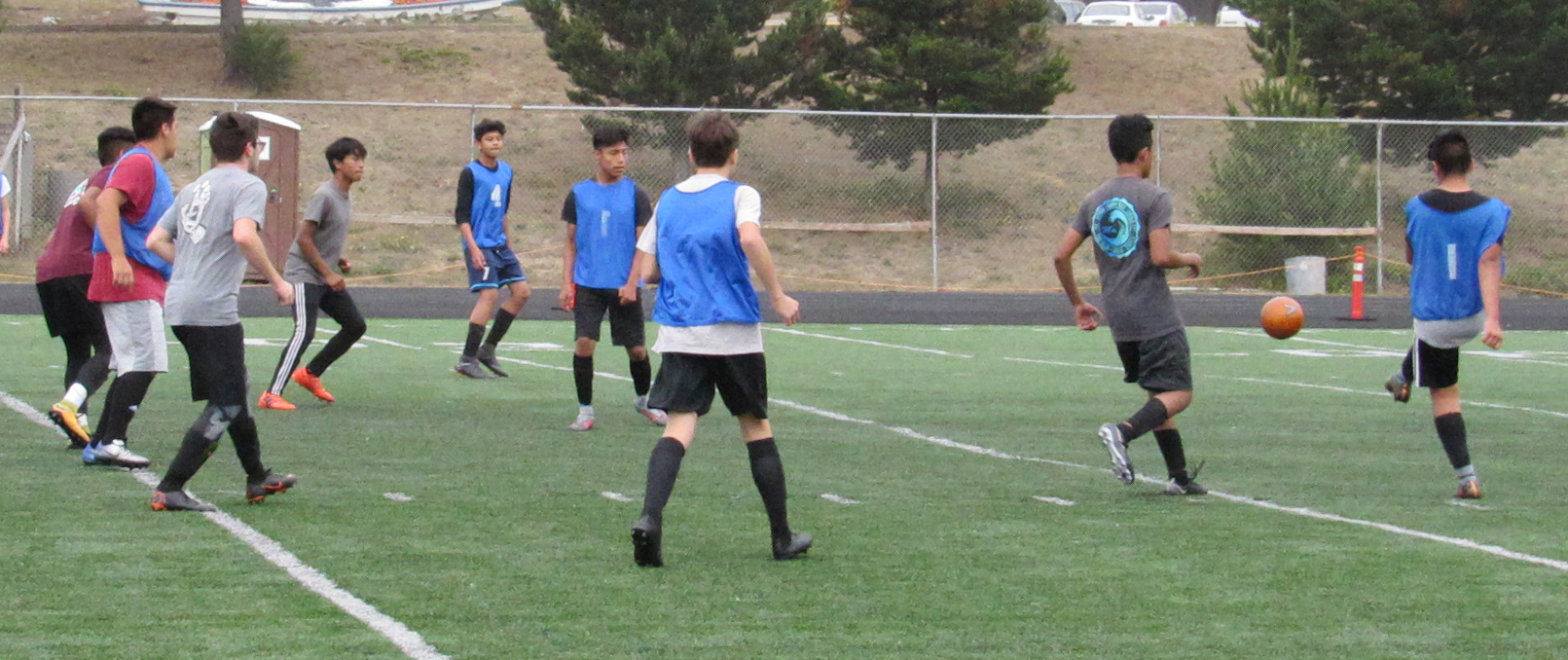 "There is a sense of responsibility out on the field that is also coupled with a sense of accomplishment when you get them to work it out," he said. "If I see something I believe they might be overlooking, I can talk it over with a substitute on the bench and tell them the goals they will be setting when they go in, then have the team respond to the change in a positive way."
Taft got a glimpse of where it stands last Thursday at the Yamhill-Carlton Jamboree.
"It was a fantastic time to show what it would be like to play with 11 on the field," he said following 5-0 and 4-1 exhibition wins, the second over the host team that included a dominating 15-minute second half after trailing 1-0 at intermission.
Ulicni said he will benefit from having two qualified assistant coaches. Dayton Mays is assisting Ulicni and is the JV coach, while Daniel Haehl has been working with the goalies.
"I come from a striker background in my playing days, so having this kind of variety in coaching is going to benefit all of us," Ulicni said. "Dayton's background in playing defense is a great asset to this team and my ability to coach. Being a former goalkeeper, Daniel will be able to help our keepers' individually progress."
Taft opens its league season at 4:15 p.m. Tuesday at Salem Academy.
"I really don't know much about the toughness and level of competition at this level. I have told the team this," Ulicni said. "I have also told them I am not preparing them for the next game. I am preparing them for the playoffs. If they can grow their individual game, along with their teamwork now, they will be able to play any game with confidence and will emerge victorious."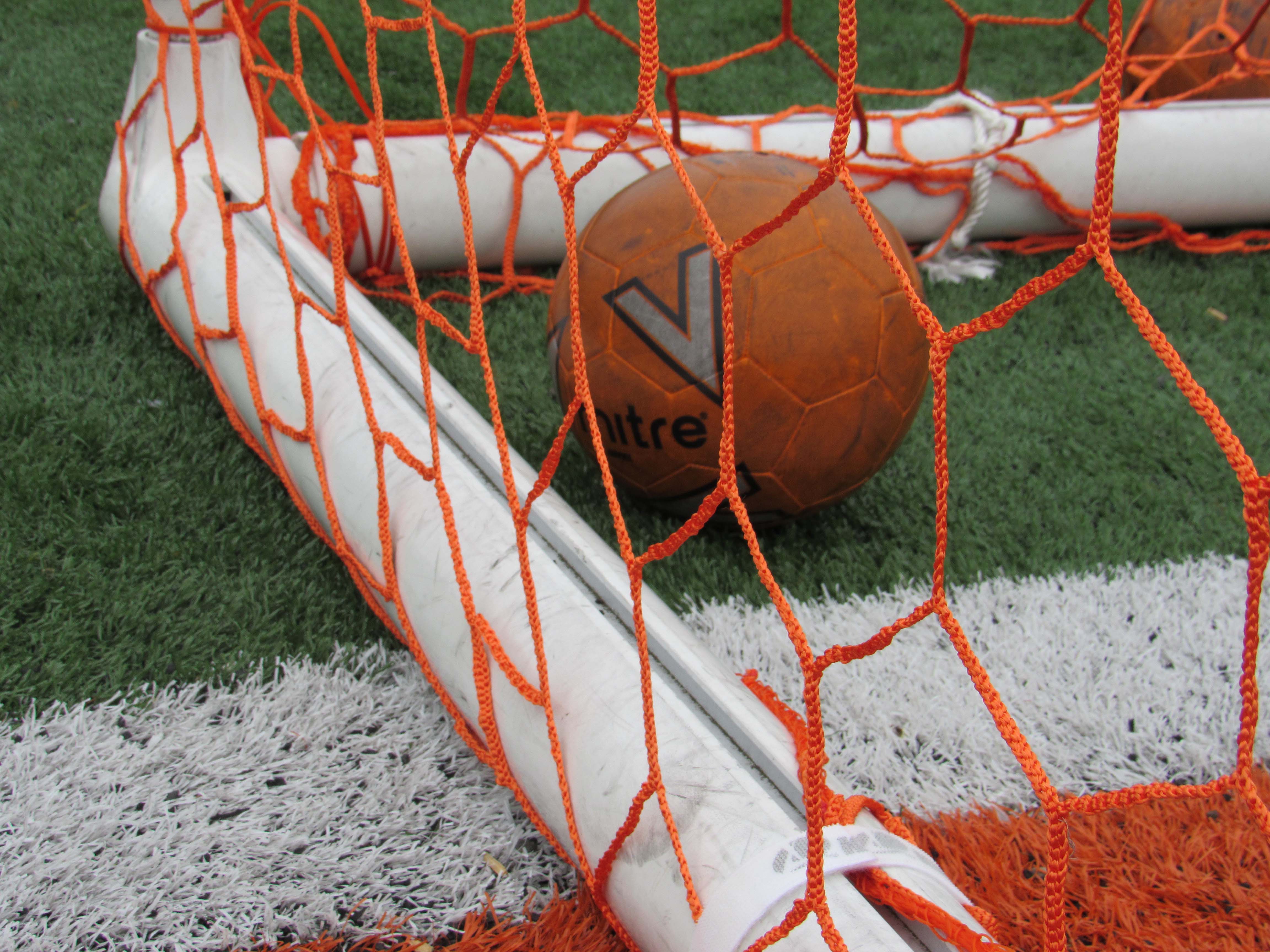 Roster
POSITION – NAME – GRADE
D Genaro Flores 12
D Jacob Mayoral 12
GK William Brooks 12
D Abayomi Estib Hernandez-Melo 11
F Edson Fuentes 11
M Kaden Wright 11
M Adam Lasanco 10
F Alex Del Valle 10
D Ivan Cortez 10
M Jose Flores 10
M Joseph Cruz 10
D Joseph Kavadas 10
M Kevin Acosta-Lopez 10
D Logan Christianson 10
M Mauricio Rivas 10
M Rafa Perez 10
M William Calderon 10
M Adrian Garcia 9
D Angel Islas 9
D Brock Maiden 9
M Caleb Riah Cortes 9
GK Christofer Ochoa 9
D Ethan Thomas 9
D Ethan Unruh 9
GK Ian Loney 9
D Jeff Nunes 9
D Juan-Jose Lupercio 9
D Riley Ellis 9
M Sam Cortes 9
F Sammy Vasquez 9
Schedule
9/4 4:15 p.m. @ Salem Academy
9/6 4 p.m. vs. Blanchet Catholic
9/10 4 p.m. @ Yamhill-Carlton
9/19 4:15 p.m. @ Western Christian/Perrydale
9/27 6 p.m. vs. Salem Academy
10/3 4:15 p.m. @ Blanchet Catholic
10/5 6 p.m. vs. Yamhill-Carlton
10/11 6 p.m. vs. Western Christian/Perrydale
Class 3A/2A/1A/ Special District 2
Sutherlin Roster
| | | | | | |
| --- | --- | --- | --- | --- | --- |
| No. | | Name | Position | | |
| | | Andre Littlebear | GK | 9 | |
| 1 | | Joaquin Vicencio | GK | 12 | |
| 3 | | Andrick Cardenas-Gil | M | 9 | |
| 6 | | Tyler Clement | F/M | 10 | |
| 7 | | Matthew Carrillo | F | 10 | |
| 8 | | Dalton Whelchel | M/D | 11 | |
| 9 | | Collin Bodine | M/F | 10 | |
| 10 | | Aldo Alcantar | M | 11 | |
| 11 | | Keith Sorenson | D | 10 | |
| 12 | | Trevin Wattman | F/M | 10 | |
| 13 | | Jacob Carrillo | D/M | 10 | |
| 14 | | Garrett Edwards | F | 11 | |
| 15 | | Andrew Munsey | D | 10 | |
| 17 | | Derek Moss | F/D | 9 | |
| 22 | | Connor Cooley | D/F | 9 | |
| 25 | | Christian Anderson | M/D | 11 | |