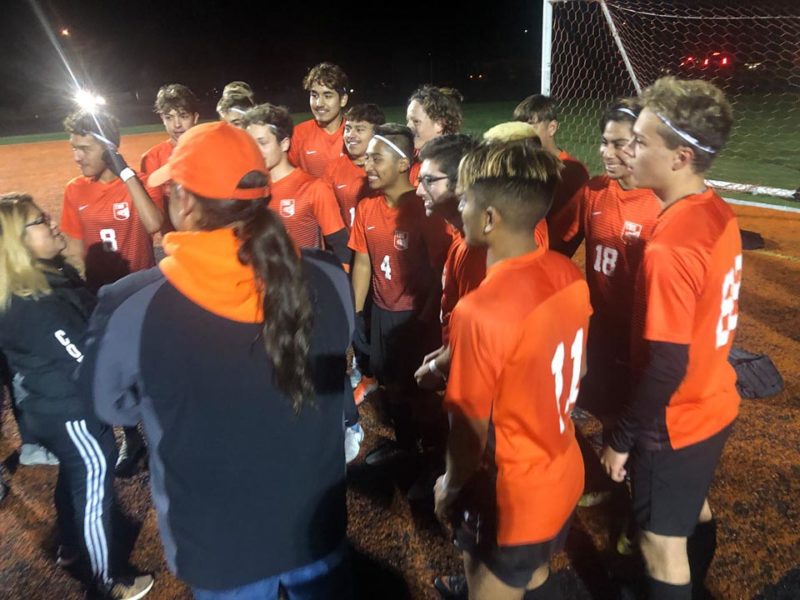 Unbeaten Taft High advanced Wednesday to the quarterfinals of the Class 3A/2A/1A OSAA State Boys Soccer Championships with an 11-0 first-round home victory over Central Linn.
Seeded fourth, the 16-0 Tigers will play No. 5 Riverdale, a 1-0 winner earlier Wednesday over Delphian, at 5 p.m. Saturday at Voris Field, with the winner advancing to the State semifinals. Class 3A Taft is playing in the State tournament for the sixth straight season, but has not reached the Final Four in its most recent appearances.
"Having no idea about how this team plays, other than looking at records, we had prepared this week by strengthening our game plan," Taft coach Ryan Ulicni said. "The first part of the game seemed to be a bit hectic on both sides. You can definitely chalk it up to nerves.
OSAA BOYS STATE SOCCER CHAMPIONSHIP BRACKET
"After about 10 minutes of back-and-forth play, Central managed to get a shot on our goal. That was all it took for our guys to settle the ball and take it back down the field and score not more than a minute later."
Sophomore Sammy Vasquez scored three goals, juniors William Calderon and Alex Del Valle two, and senior Edson Fuentes, juniors Ivan Cortez and Mauricio Rivas, and freshman Diego Gomez one for the Tigers, who built a 5-0 halftime lead.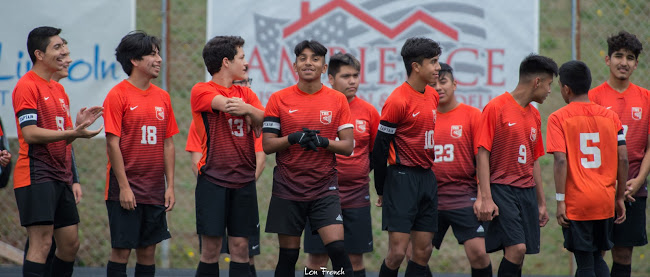 Fuentes opened the scoring on the Class 2A Cobras, who were making their first-ever boys soccer State playoff appearance, "off of a great pass from Rivas," Ulicni said.
"After that, we took control of the game and did not let go," he said.
Ulicni said the Cobras played some tough defense, but the Tigers managed to get another goal from Vasquez "off some from great passing" by Calderon.
Calderon then converted a penalty kick and, later, "a fantastic individual goal late in the second half," Ulicni said.
Cortez rounded out the first-half scoring with "a brilliant kick from distance off of a selfless pass from Edson," Ulicni said.
Rivas, "who had proven himself in practice," converted a penalty kick to open the second-half scoring.
"Keeping to our game, we stretched the field and it allowed Alex to strike from the outside," Ulicni said. "Late in the game, I was able to rest some players and gain some experience for our other players.'
Among those was Gomez, "who was able to be aggressive and step in and get a header off a corner kick in the last minutes of the game," Ulicni said.
Led by another underclassman, sophomore second-team all-league goalie Sam Cortes, the Tigers' defense was superb, Ulicni, Special District 2 Coach of the Year, said.
"Defensively, the zero on the scoreboard says it all," he said. "The absolute improvement in communication and support is just amazing to watch. Seeing each of them holding down the back line, and even stepping up to help the midfield, is incredible."
With Wednesday's victory over the 13th-seeded Cobras (8-4-4 overall, 6-2-4 Special District 3), Taft has outscored its 16 opponents 115-8 this season. The lopsided win was the Tigers' 11th shutout behind Cortes.
Defending State champion Catlin Gabel, which defeated Umitilla 6-0 earlier Wednesday, is seeded first in the 16-team State tournament, which concludes with the championship game Saturday, Nov. 16, at Liberty High School.
Before that possible matchup is Taft's bid to take down Riverdale on the Tigers' home pitch at Voris Field in Saturday's quarterfinals.
"Again, we do not know how they will play, but we will be expecting a good match," Ulicni said. "As we progress through the rounds, the teams will get better, but so will we. That is what we will be focusing on. We hope to keep the momentum going through Saturday, and we are going to work hard these next two days to make sure we are ready."
Taft's quarterfinal tilt with Riverdale will be a rematch of a 2017 second-round State game, where the second-seeded Tigers, then 13-2-2, were upset 3-2 at home by the 10th-seeded Portland school following a 7-0 first-round home win over Nyssa.
"These boys make me more proud to be a part of this team every day. This next match is going to be an exciting one to watch," Ulicni said.