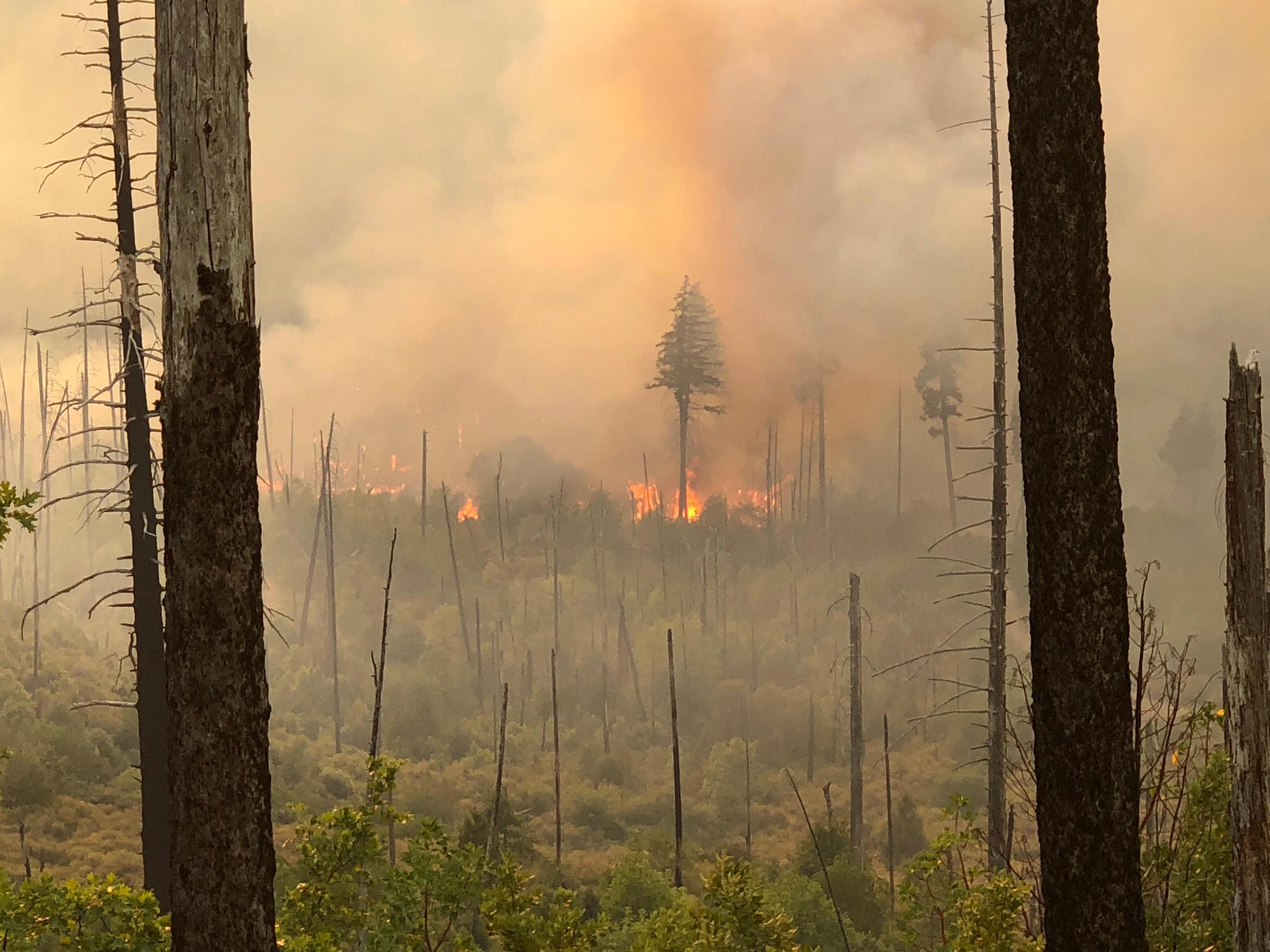 The 2018 Run to the Rogue has been canceled due to the Klondike fire that's burning in an area near the event's finish line.
This annual race held by the Confederated Tribes of Siletz Indians was set to take place Sept. 7-9.
This event is a 234-mile relay run/walk in memory of the Siletz Tribal ancestors who were forcibly removed from their homeland in Rogue River country in the mid-1800s and marched north to Siletz and the confinements of the Coast Reservation. The annual relay run is the closest today's Tribal members can come to their ancestors' experience on the journey from their homeland.
As of Aug. 30, the fire stood at 100,996 acres and was 40 percent contained, but continued to burn on the western side. The evacuation level was raised to Level 2 in the Agness zone on Aug. 26 by Curry County Sheriff John Ward due to safety and health concerns for nearby residents and remained at Level 2 as of Aug. 30.
Current air quality is unstable and dependent on wind patterns. With the ongoing risk of the fire continuing to spread, the Tribe has been forced to cancel this event.
This is the second consecutive year the Tribe has had to cancel Run to the Rogue. In 2017, the Chetco Bar fire near Brookings, Ore., caused the event to be canceled due to fire danger, poor air quality and potential evacuation notices.
The Tribe looks forward to continuing the tradition of Run to the Rogue in 2019.