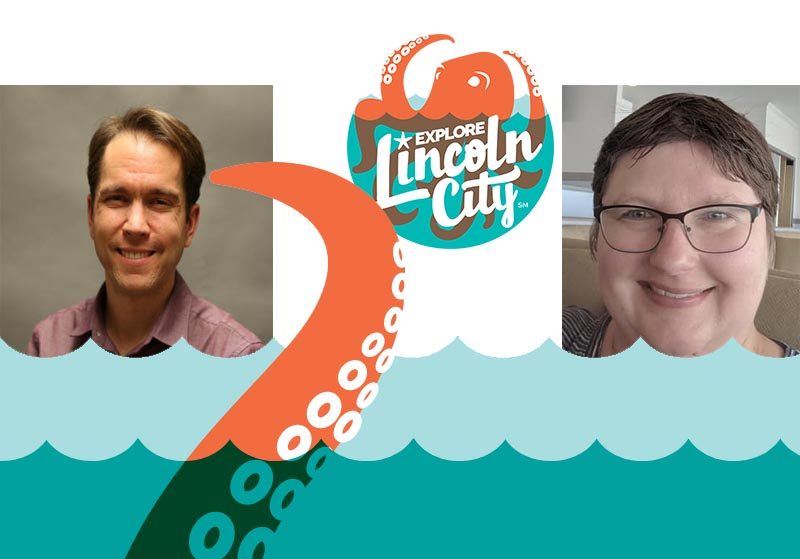 Liz Francis and Eric Johnson were honored Monday by the Lincoln City City Council for five years of service to their community.
Francis started working for the City as an administrative technician in the Visitor and Convention Bureau on June 23, 2014.
She worked as a legal assistant for nearly 10 years in Beaverton after graduating from Pacific University in 1999.
With a background in customer service, event planning and marketing, she joined Explore Lincoln City (formerly the Lincoln City Visitor and Convention Bureau) and has been instrumental in transforming its processes to be more efficient.
Her duties now encompass data analytics, managing the operation of the Float Fairy program, all special-use permits, and the budget.
She was promoted to executive assistant to the Explore Lincoln City Director on Sept. 3, 2018.
Johnson joined the City as public relations coordinator for the Visitor and Convention Bureau on July 1, 2014.
Johnson worked as executive director for the Cannon Beach Chamber of Commerce for approximately two years.
Prior to that, he worked for the Cannon Beach Police Department as Information Aid.
Johnson graduated from Oregon State University in 2010 with a degree in business administration, and in 2012 with a master's in business administration.
Since joining Explore Lincoln City, he has expanded its social media program, creating the department's Instagram channel and building its presence as a destination on Facebook and Twitter.
Johnson also has been an active member of the Public Relations Society of America, recently achieving an Accreditation in Public Relations certification through extensive training sessions.
In addition to his work for the City, he volunteers his time as vice president of the Lincoln City Chamber of Commerce.