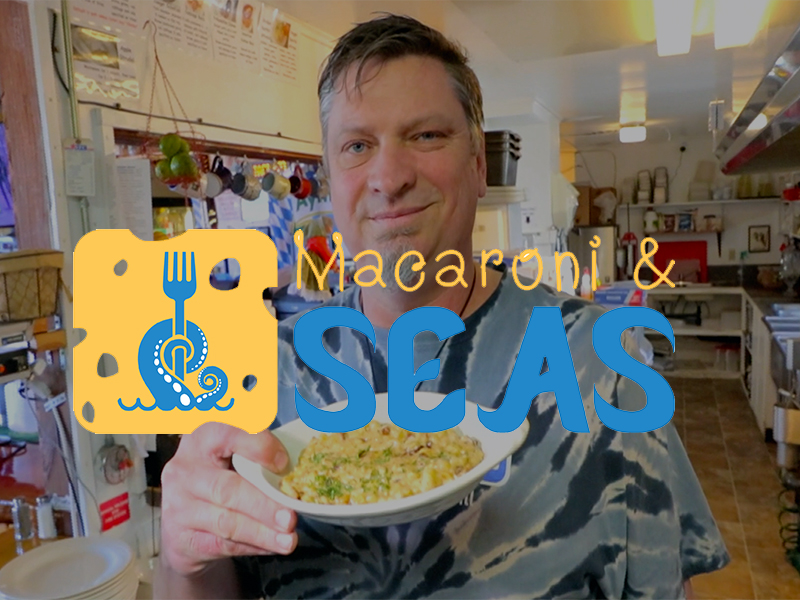 Eight Lincoln City restaurants invite you to try their interpretations of the classic dish macaroni & cheese March 16-23 when Explore Lincoln City presents Macaroni & Seas Week.
"Our mac and cheese dish is made with a traditional béchamel sauce, combined with Monterey Jack and Cheddar to create a Mornay sauce," Chef Etienne Saucier of Klementine's Kitchen said. "We add elbow macaroni, top it with our potato chip parmesan crust, and then bake it until it's crisp and bubbly. For many, mac and cheese is the embodiment of comfort food. It is a simple, classic dish that invites fond, nostalgic memories."
"We are capping off Macaroni & Seas Week with a delicious demonstration class," Culinary Center Manager Donna Riani said. "Chef Roy Baker from Autobahn 101 will join me on the demo stage and show our guests how to make his version of mac and cheese. It is a traditional German spätzle made with cheese, bacon and mushrooms. We'll also have live music, wine, treats and other surprises to celebrate the week."
A map of the eight participating locations and a demonstration video featuring Riani is available at MacaroniAndSeas.com.
To learn more about Macaroni & Seas Week or to purchase tickets for the demo ($40), visit MacaroniAndSeas.com or call 541-996-1274. A portion of the ticket sales will go to the Lincoln City Food Pantry.
PARTICIPATING RESTAURANTS
Mist at Surftides – Lobster macaroni & cheese
Autobahn 101 – German macaroni & cheese
Vivian's Restaurant & BBQ – Pulled pork macaroni & cheese
Fathom's at Inn at Spanish Head – Baked macaroni & cheese with boursin cheese
Snug Harbor Bar & Grill – Cajun macaroni & cheese
Klementine's Kitchen – Baked macaroni & cheese with potato chip crust
Tequila Blue Agave – Chipotle macaroni & cheese
Blackfish Cafe – Smoked salmon macaroni & cheese