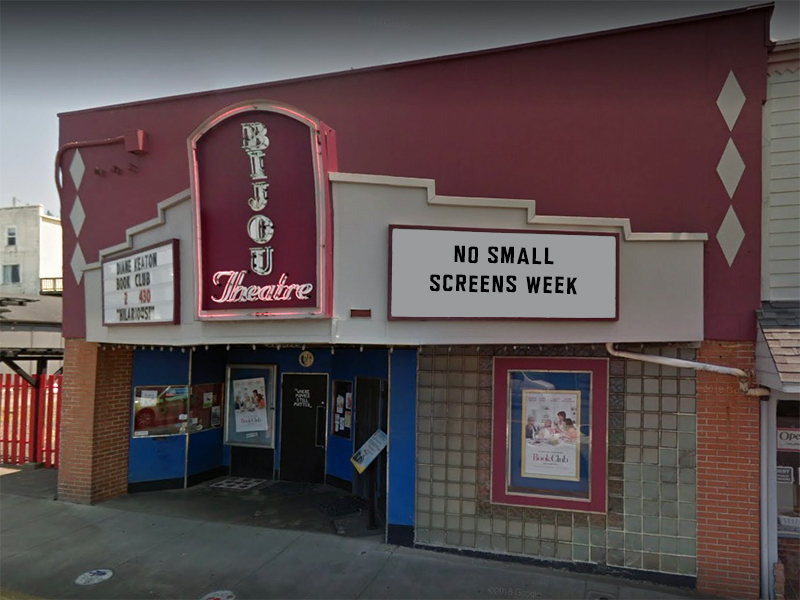 Lincoln City's Bijou Theatre has declared March 22-28 "No Small Screens Week" and will play four film classics in lieu of first-run movies on its silver screen.
The legendary films to be shown are Mary Poppins, The Wizard of Oz, Lawrence of Arabia and Rebel Without a Cause.
The movies were booked with the sponsorship of Explore Lincoln City, Lincoln City Glass Art Studio and Oregon Coast Community College.
The Bijou Theatre is located at 1624 NE Highway 101.
The schedule cinemalovers.com:
Friday, March 22
2 p.m. Lawrence of Arabia
6:15 p.m. Rebel Without a Cause
8:30 p.m. Rebel Without a Cause
Saturday, March 23
2 p.m. Mary Poppins
5 p.m. Rebel Without a Cause
7:30 p.m. Mary Poppins
Sunday, March 24
1 p.m. Lawrence of Arabia
5:15 p.m. Mary Poppins
8 p.m. Rebel Without a Cause
Monday, March 25
2 p.m. Lawrence of Arabia
6:30 p.m. Mary Poppins
Tuesday March 26
2 p.m. Wizard of Oz
4:30 p.m. Mary Poppins
7:15 p.m. Lawrence of Arabia
Wednesday, March 27
2 .p.m. Mary Poppins
5 p.m. The Wizard of Oz
8 p.m. The Wizard of Oz
Thursday, March 28
2 p.m. Lawrence of Arabia
6:30 p.m. The Wizard of Oz