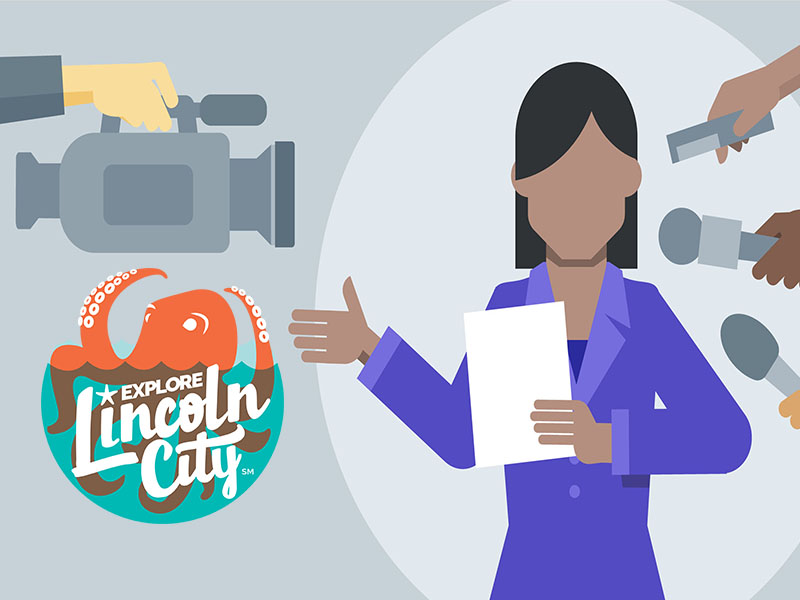 The City of Lincoln City — through Explore Lincoln City — is looking for a public relations firm to help it project a positive image to the public in order to achieve its goals.
From the City of Lincoln City's website:
Explore Lincoln City proposes to retain a highly qualified, capable firm to act as the
full-service PR agency of record. Special consideration will be given to those agencies with proven destination marketing experience. The successful agency will work with Explore Lincoln City to leverage earned media in target markets to promote Lincoln City as the preferred beach vacation destination on the Oregon Coast. Priorities include activities that will inspire consumers to visit, experience, stay, and return to Lincoln City.
The notice posted on the City website requests qualifications from prospective public relations firms and lays out the scope of work to be performed. Funds for the position will come from Lincoln City's transient room tax and must be authorized by the Lincoln City Council.
Explore Lincoln City intends to evaluate submitted proposals and will possibly interview firms before making a final selection. The selected PR firm will negotiate with Explore Lincoln City on fee and contract conditions.
The resulting contract will have an initial term of five months through June 30, with three additional one-year extensions thereafter subject to mutual agreement of all parties.
Public relations professionals write press releases, connect key officials with interviews, arrange press conferences and create newsletters.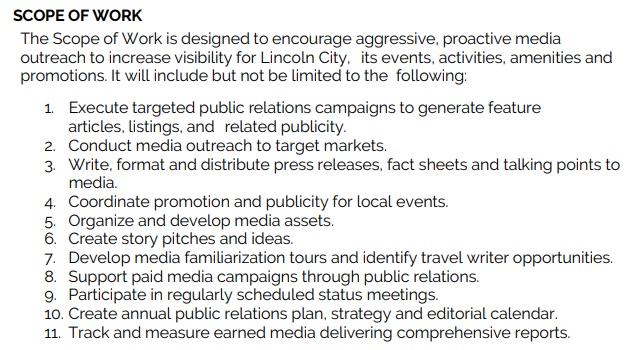 Public relations is not a licensed field and can draw professionals from a wide variety of backgrounds.
Explore Lincoln City will receive proposals until 5 p.m. Jan. 24. Proposals submitted after the deadline will not be considered.