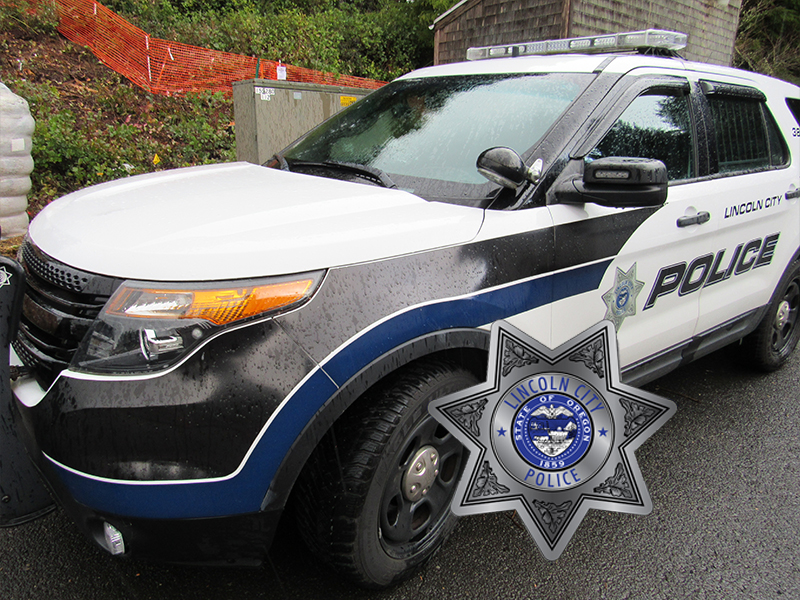 Lincoln City Police arrested two men under City Hall Wednesday on drug and weapons charges after an officer noticed one of the men had an active warrant.
The two men, both from Otis, were sitting in a silver Honda in the parking garage under City Hall around 4:15 p.m., when an officer recognized one of the men as having an active warrant for his arrest. Police also had information the man was possibly armed.
Police say they put an arrest plan together and along with detectives, took the men into custody without further incident.
During the investigation, a handgun was recovered and examined. According to LCPD, the serial number on the gun was "obliterated and unreadable."
Criminal quantities of fentanyl and methamphetamine were also seized.
Daniel Wayne Wilson, 36, had two warrants out of Yamhill County and Polk County for failing to appear on DUII, eluding, reckless driving and criminal mischief charges. He was charged by LCPD for possession of meth and fentanyl.
Kelton Dane Converse, 19, had a Lincoln City warrant for failing to appear on assault, harassment and disorderly conduct charges and was charged with possession of a firearm with an obliterated/changed serial number.
Both suspects were transported to Lincoln County Jail.
Converse's bail was set at $40,000 and his next court appearance is on Oct. 27.
Wilson's bail was set at $107,500 and will also appear Oct. 27.