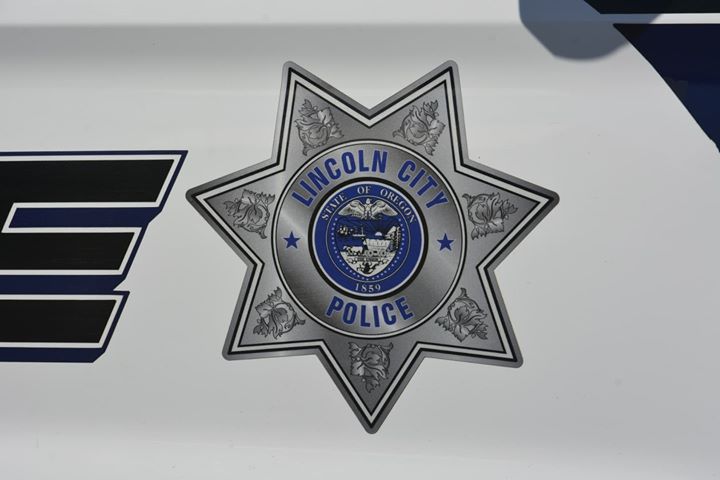 Lincoln City Police arrested a man Tuesday for attempting to steal a vehicle and threatening to shoot the owner who confronted him.
According to police, they received a 911 call at 7:31 a.m. from a woman in the 1600 block of NE 13th Street, reporting a man was trying to steal her husband's vehicle in the driveway. The husband went out and confronted the man and tried to detain him, but the suspect got away on foot and the husband began chasing him. As they ran west on NE 13th Street, the suspect reached into his jacket and pulled out a gun and pointed it at the husband. The husband told police he retreated back to his home when that happened.
Lincoln City Police converged on the area and found the suspect, but he ran from officers and a chase ensued. The chase was short lived and LCPD arrested the man in Coastal Inn Motel's parking lot.
Police conducted an extensive search of the area looking for the weapon the husband saw, but were unable to locate it. The following day a citizen found the gun in his backyard and called police. Police took the .22 handgun into custody. Bullets found on the suspect matched the type of bullets in the recovered loaded firearm.
Xavier Dewayne Swan, 19, of LaPine Oregon is charged with unlawful entry into a motor vehicle, unlawful use of a weapon, menacing, escape in the third degree, criminal mischief, and assault in the third degree. Additional charges may be forthcoming.
Swan was taken to the Lincoln County Jail and awaits a Jan. 11 court appearance on $100,000 bail and is represented by Jonathan Cable.
"This case is another great example of how vigilant citizens working in partnership with police enable us to quickly respond to, and solve and reduce criminal activity in our community."

–  LCPD Lieutenant Jeffrey Winn