Like some weird dream, dinosaurs roamed alongside fire fighters, clowns and even a spaceship at the Faith Baptist Church annual "Trunk or Treat" gathering Saturday night.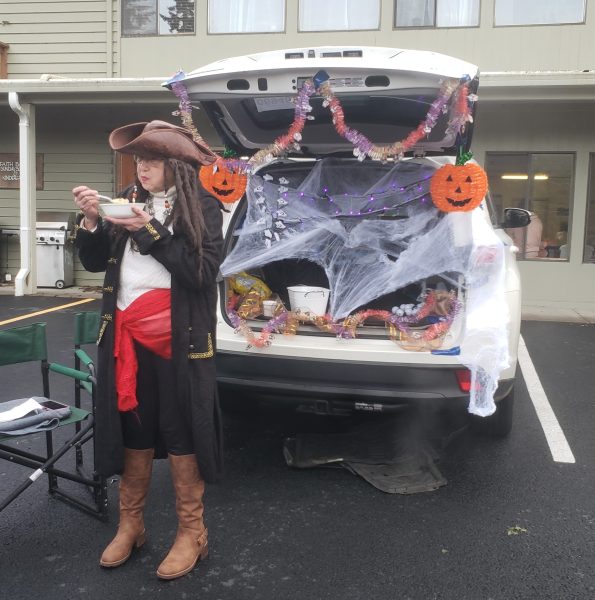 Cars and vans replaced neighborhood homes as dispensers of sweet Halloween treats to swarms of costumed children and adults.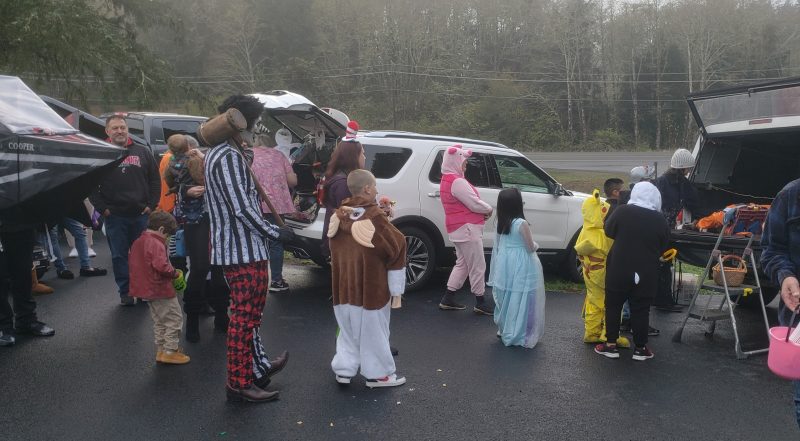 Rushing from car to car to gather candy and marvel at each other's costumes, everyone seemed to be having a fun time. Said one superhero, "I got soooo much candy!" Members of the church donated all the candy as well as popping popcorn and hosting games in the basement.