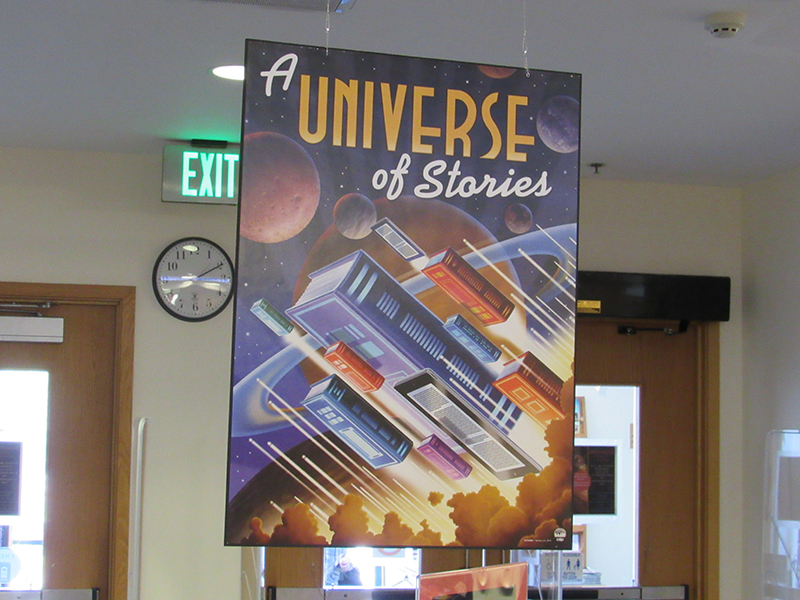 Driftwood Public Library's summer reading program for families: "A Universe of Stories," is designed to entice youngsters to read, and the rewards are out of this world.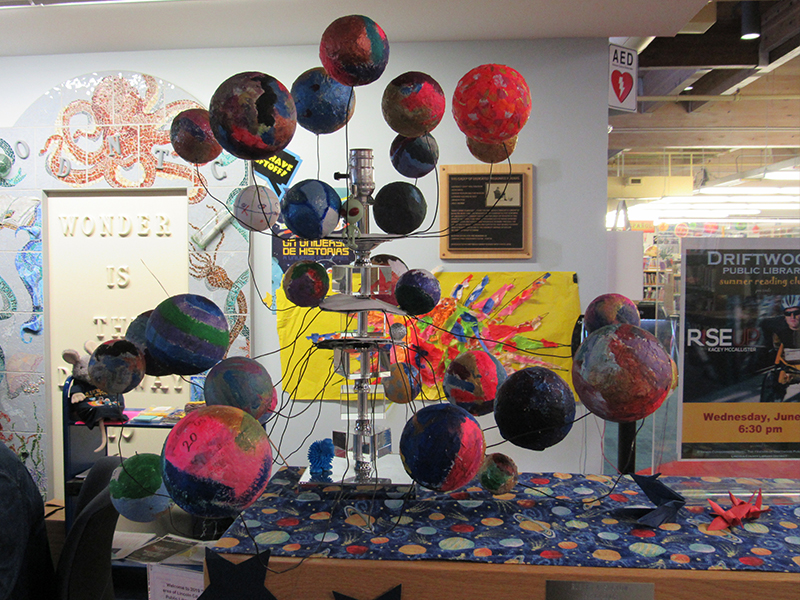 Driftwood has aimed the "Rocket Readers" program at youth who read for 15 minute intervals to get rewards. Each column filled up in the provided booklet awards items from a treasure chest, or they can save up six columns and pick a free book. Readers who achieve 15 hours will receive a Universe of Stories t-shirt. Fill out the entire provided booklet and get a medal for your efforts.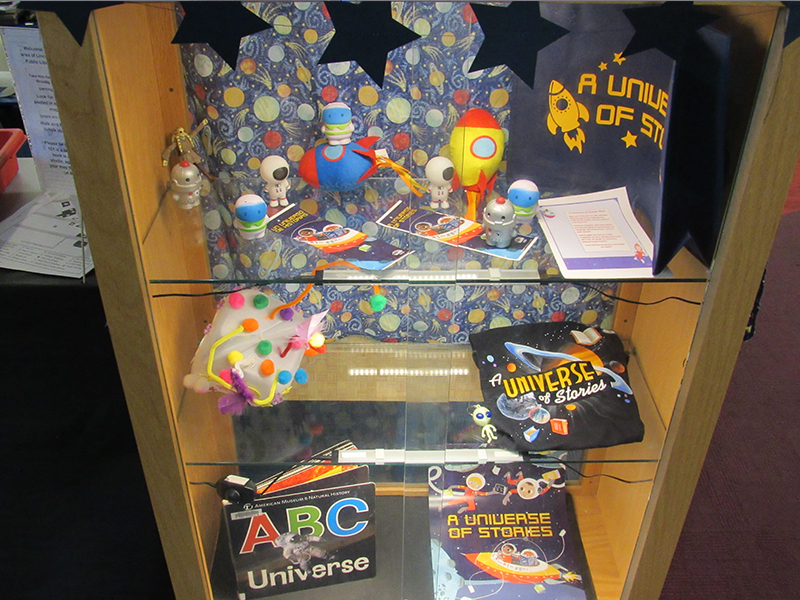 The summer reading program kicks off Tuesday, June 18, is for all ages and is sponsored by Friends of Driftwood Public Library and the Lincoln County Library District.
Family nights are coming:
June 19- RISEUP with Kacey (Kacey MacCalister is a motivational speaker and entertainer who never defines himself as handicapped, even though he has no legs. Watch him climb ladders, skateboard, defy all odds and use his wheel chair as an extension of his body.)
June 26- Tears of Joy Theater (Larger than life puppets take the stage with "Pegasus and the Stories of the Stars")
July 3- Slug Races (Bring your own slug to race! This is a bi-annual event: come cheer on your favorite slug and be prepared to stay a while.)
July 10- Mo Phillips (A goofball Portland singer-songwriter who will 'wow' any crowd, especially if you think like a kid.)
July 17- Chris Leebrick (A storyteller for all ages: "Storytelling may be the world's oldest art form. The need to hear and tell stories is inherent, and through the power of story we can grow in our understanding of what it means to be human.")
July 24- Dance team 'After Dark' (Watch a group of young dancers spin their stuff doing the Lindy, Swing, Ballroom and much more in this incredible Universe of Dance.)
July 31- Explosions Inc. (Experience larger than life science demonstrations that will stun the audience.)
August 7- Rhys Thomas (Jugglemania: hilarity and dexterity.)
August 14- Creature Teachers (Wonderful bugs and crawling things visit the library.)
Driftwood Public Library is located on the second floor of City Hall at 801 SW HWY 101 in Lincoln City, just across the street from Burger King, and adjacent to McKay's Market. For further information, please contact the children's coordinator, Teena Nelson, at 541-996-1258, or via email at [email protected].