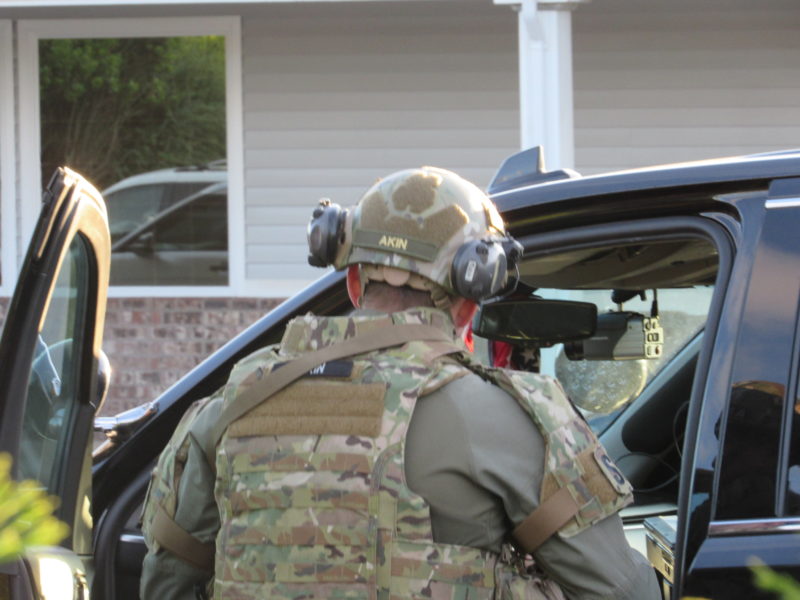 Lincoln City Police are calling an incident involving dozens of armed law enforcement personnel in tactical gear and flak jackets a hoax after responding Wednesday to a threat of a man claiming to be holding a child hostage after killing his wife.
Lincoln City Police's 911 Center received a series of telephone calls from an individual saying his spouse had been seriously assaulted and was holding at least one kid captive at a residence near Roads End. The caller refused to talk with dispatchers or officers, except to give an address.
Police responded to the area at 5:15 p.m. accompanied by an armored special weapons vehicle (Humvee), and, with the help of the Lincoln County Sheriff's Department SWAT unit and Oregon State Police (OSP), prepared for a rapid response.
While staging and positioning resources near Siletz Tribal Business Corp. property at 2120 NW 44th St., LCPD detectives, OSP Lt. Cari Boyd and 911 dispatchers investigated based on limited information. Police made contact with the locations residents and determined there was no threat.
Lincoln City Police are continuing the investigation and attempting to identify the perpetrator. Anyone with information is asked to call LCPD Detective Bud Lane at 541-994-3636.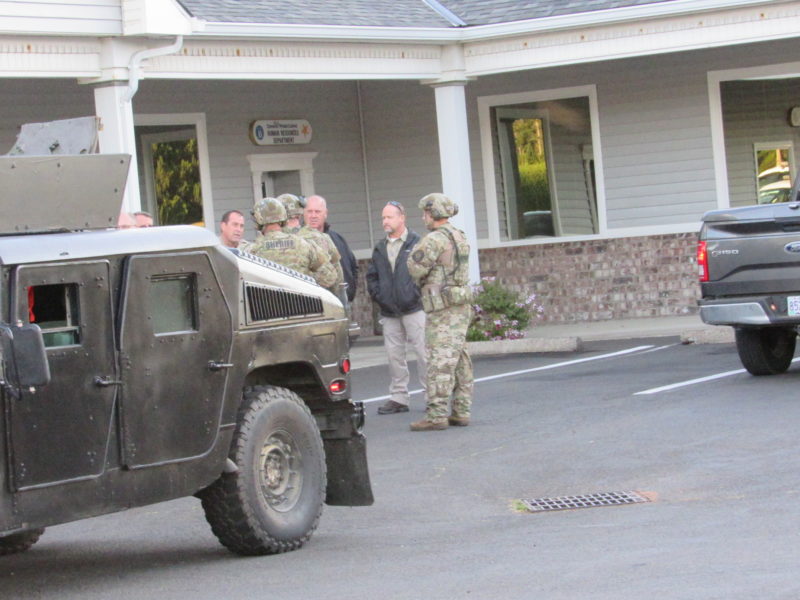 Lincoln City Police Chief Jerry Palmer was on-site and asked for the incident not to be publicized until the danger was neutralized.
"This looks like it turned out to be a hoax," Palmer said. "We were not taking any chances."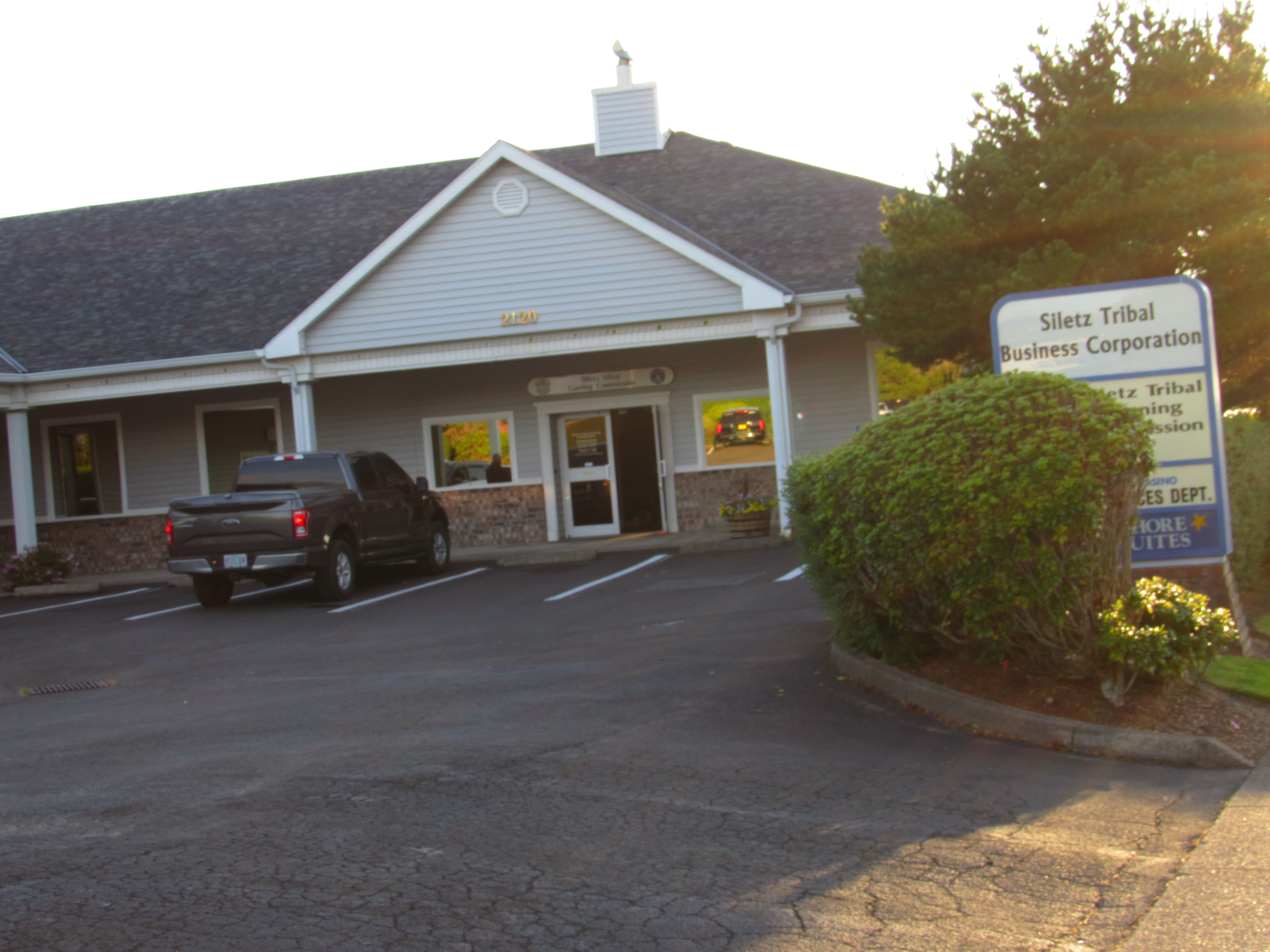 The staging location is home to Chinook Winds Human Resources and the Siletz Tribal Gaming Commission. Multiple Lincoln City Police, Lincoln County Sheriff and OSP units arrived at the location near Chinook Winds Casino Resort.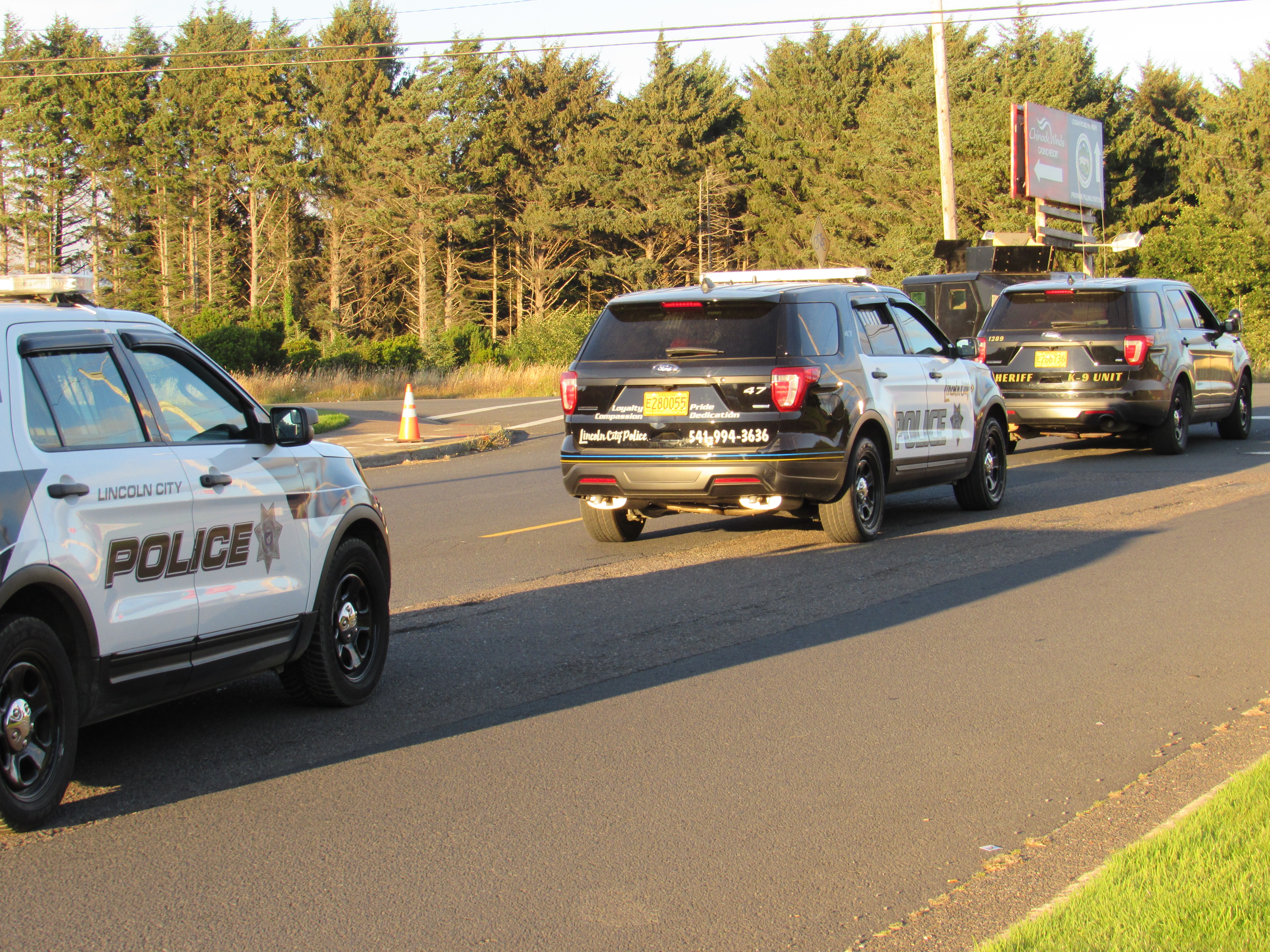 LCPD extended its appreciation for the multi-agency response, including members of the Lincoln County Major Crime Team, which is comprised of detectives from LCPD, OSP, LCSO, Newport PD, Toledo PD, and the Lincoln County District Attorney's Office.