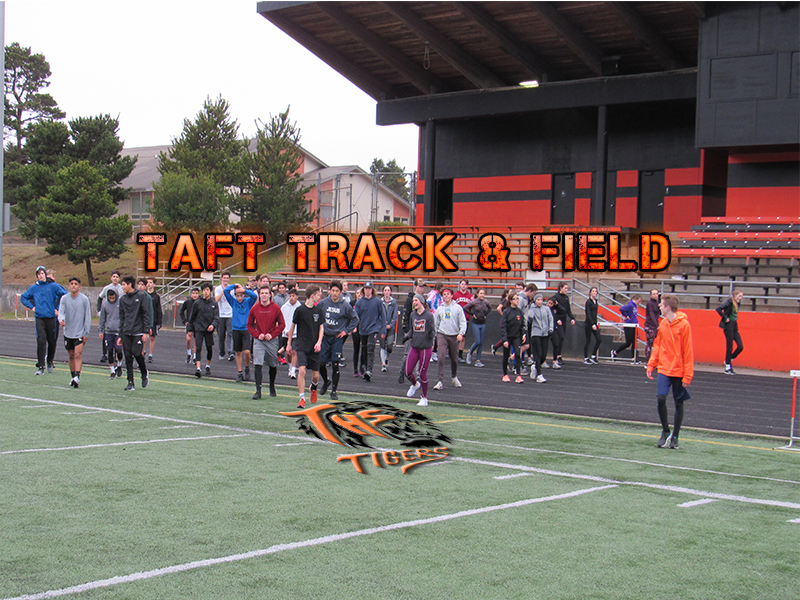 If strength in numbers is any indication, the Taft High track and field team appears to be getting a healthy head start on the field entering the 2019 season.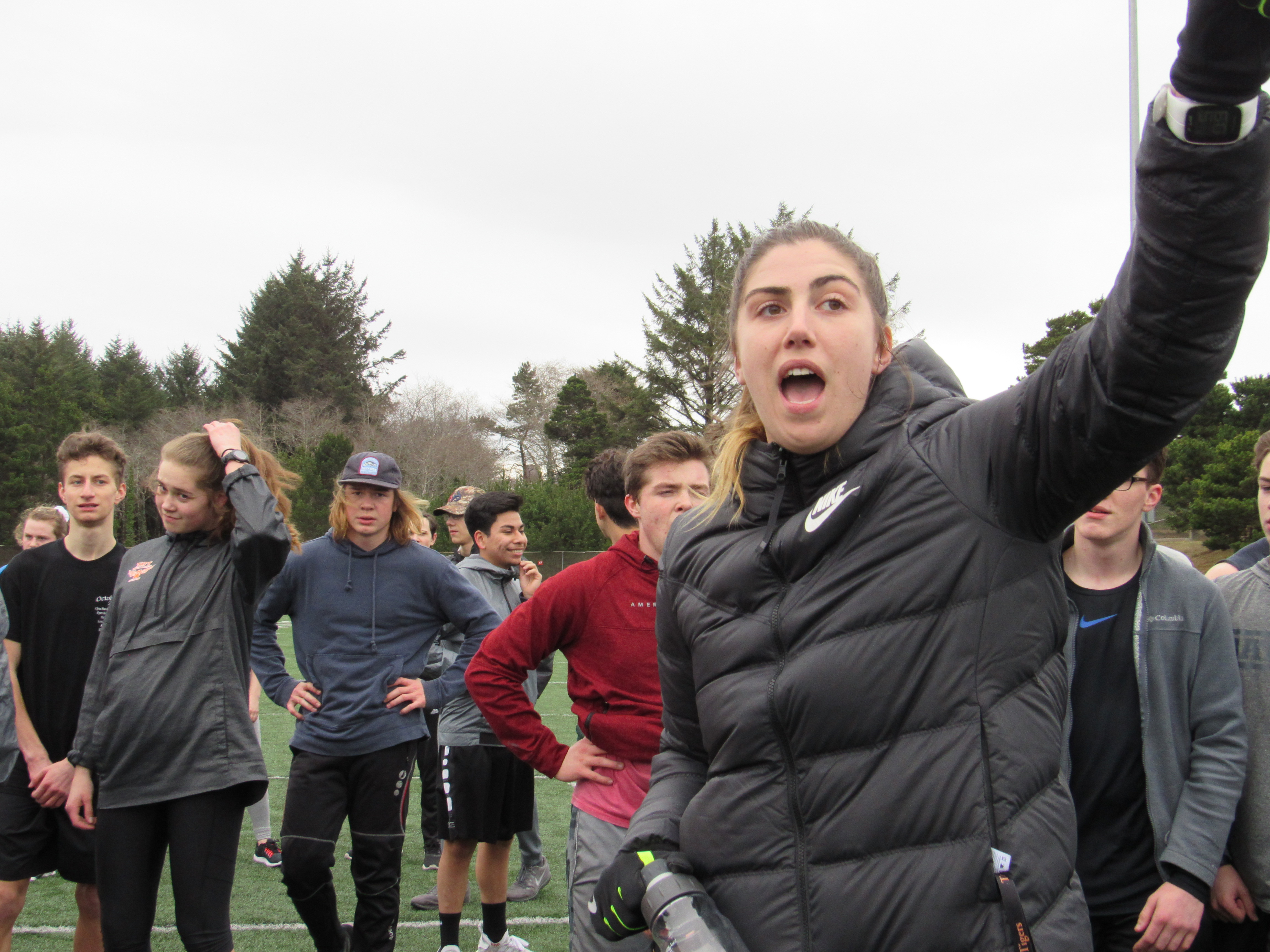 Nearly 70 athletes have turned out to compete for first-year coach Sam Moore's squad this year, led by State silver medalist Ella Knott, who claimed a silver medal last spring in the Class 3A OSAA Track and Field Championships in Eugene.

Now a junior, Knott hurled the javelin 133 feet, 1 inch at Hayward Field on the University of Oregon campus, just short of her school-record 137-foot, 2-inch heave in winning the Special District 2 title the previous week in Dayton.
Knott also competed in the 400-meter run, but failed to qualify for the finals, placing 12th. A three-event qualifier, she also did not place in the pole vault.
Kaden Wright, who finished eighth for Taft in the 200-meter dash as a sophomore, is also back for his junior season. He also qualified for State in the 100-meter dash, but failed to reach the finals.
Moore, who replaces Joey Arce-Torres as coach, credited her predecessors for Taft's success on the track and in the field in recent years.
"We were very lucky to be coached by very knowledgeable and committed coaches the past few seasons, causing our team to have strong athletes in a wide scope of events," she said. "Having placed third for both women and men at Districts last year, with multiple athletes moving on to compete at the state-championship level, we have a lot to work with and look forward to this year."

Taft will take to the starting blocks for its opening meet of the season at 4 p.m. Wednesday in the Sherwood Ice Breaker. The Tigers will hold their annual home meet April 18.
"We are hopeful that our program will draw in student-athletes who are enthusiastic about track and field, as well as their school, and the challenge ahead," said Moore, a former standout athlete at Newport High.
"Understanding the future path of each student-athlete is different. It is of the utmost importance to equip our athletes with the qualities of resilience, grit, compassion and respect in order to be successful in whichever positive path they choose."
Moore said she would strive to develop team members "who approach academics and athletics with commitment, excitement and the pursuit of the best version of themselves."
Two other returning Taft athletes advanced to State last season with Autumn Ellis and Jordyn Ramsey joining Knott and Wright on the podium at the West Valley League championships.
Ellis was runner-up in the 3,000 finals at Districts with a personal-best time of 12:21.36.
Ramsey placed third in the 800-meter run, but was granted an invitation to State when one of her opponents could not compete.
The Tigers feature several other promising athletes in pursuit of a repeat of successful seasons, including David Jin, JJ French, Mad Scott, Kadence James and Savannah Russo,
Moore's goal: "Cultivating a program of hard work, commitment, and respect, in order to develop our student-athletes in the most beneficial way, while simultaneously representing our school in a positive and successful manner."
Click on name for athlete profile
Boys
Girls