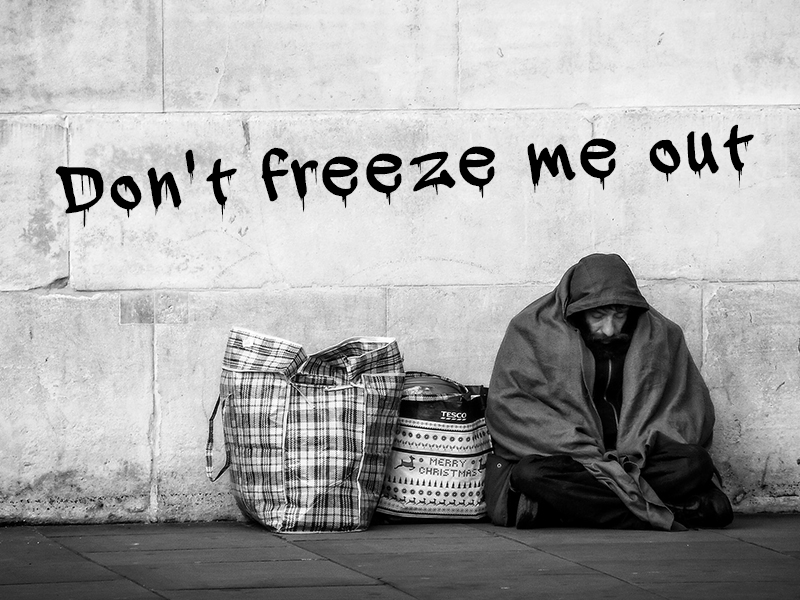 Funding for the Lincoln City Warming Shelter was slashed Monday from $45,000 to $4,600 — a 90 percent decrease — after just 38 percent of the aid organization's $12,000 request was approved by the Lincoln City City Council.
Voting to drastically reduce grant funding and rewarding the money to other agencies were Councilors Dick Anderson, Judy Casper, Diana Hinton, Riley Hoagland and Susan Wahlke. Mayor Don Williams did not participate or vote as he had recused himself.
Monday's vote granted 14 other agencies a total of over $40,000 more than they received last year. Other than the Warming Shelter, none of the other 22 agencies that requested money received less than they got last year. Approximately $214,000 was requested and $150,000 recommended and approved by the Council.
Warming Shelter Board President Patrick Alexander acknowledged the Warming Shelter has received feedback about concerns that led the City to decide against fully funding the $12,000 grant request.
"We are working to address those as we prepare for this year's shelter season," he said.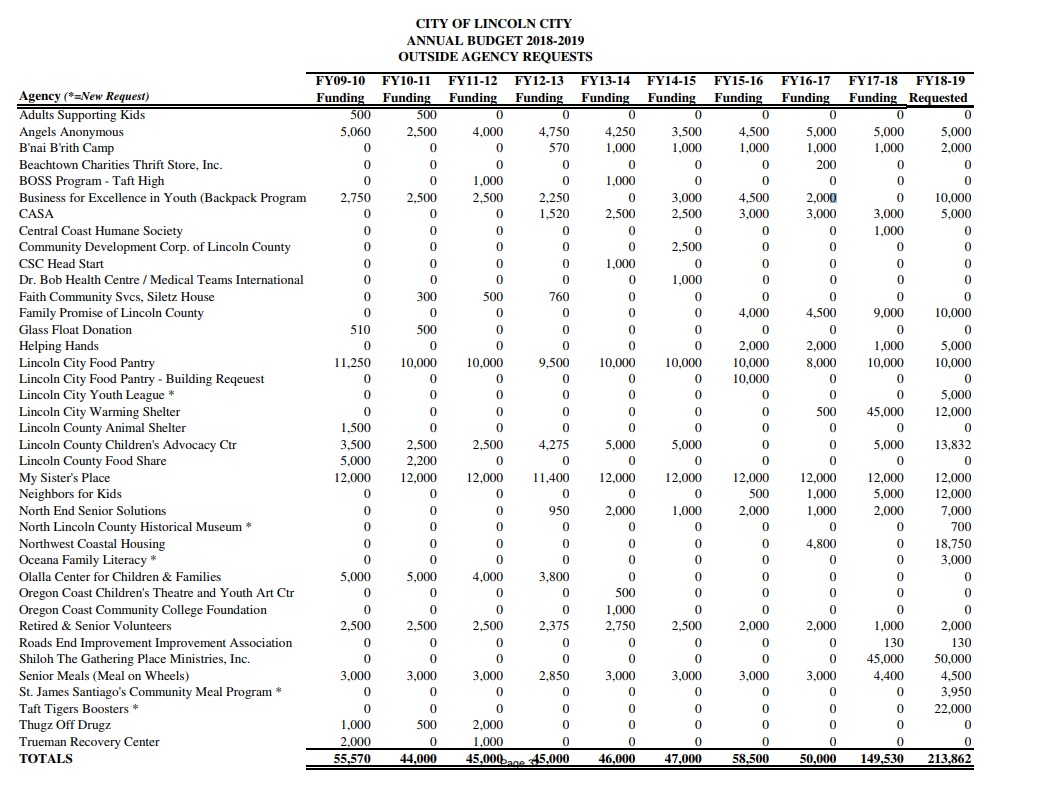 Alexander said the facility appreciated the City's grant of $45,000 last year, but felt a request for that amount wouldn't be sustained in the future.
"Rather than seek a similar amount in this year's budget, the Board decided to pursue a strategy of approaching five separate governmental and charitable entities and seeking roughly 20 percent of our operational costs from each," he said. "The $4,600 awarded by Council this year will be a great help as we pursue our core mission of preserving life and health during the cold winter months."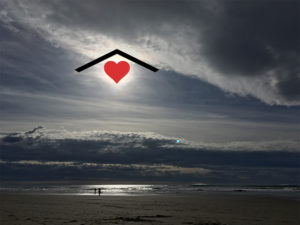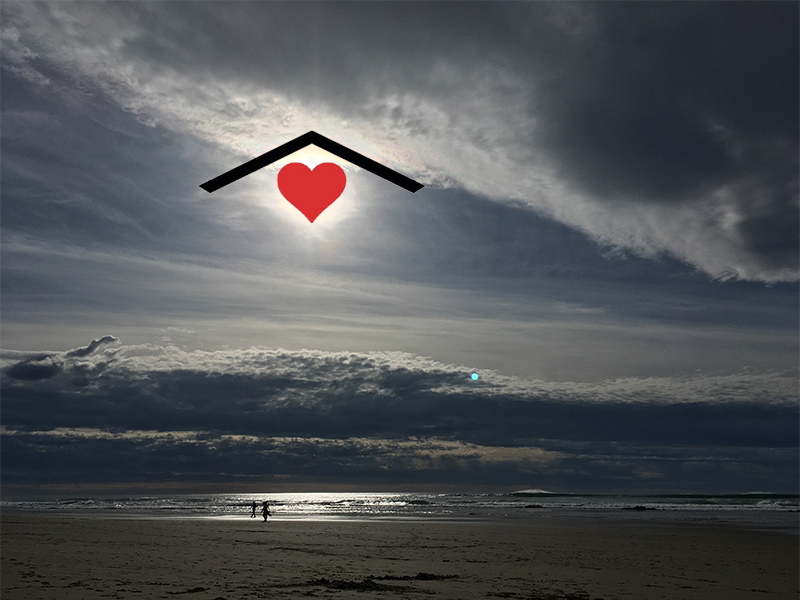 The $40,400 in funding reduction was distributed to 14 agencies, including several that
received
200 percent more than last year. Councilor Anderson expressed "surprise" that these agencies "got more than they asked for."
Anderson also expressed dismay that local aid organization Shiloh the Gathering Place Ministries received $45,000 this year even though it "didn't even spend" $14,000 of the $45,000 it received last year and "still has $43,000 in reserves."
Outside Agency Requests for Funding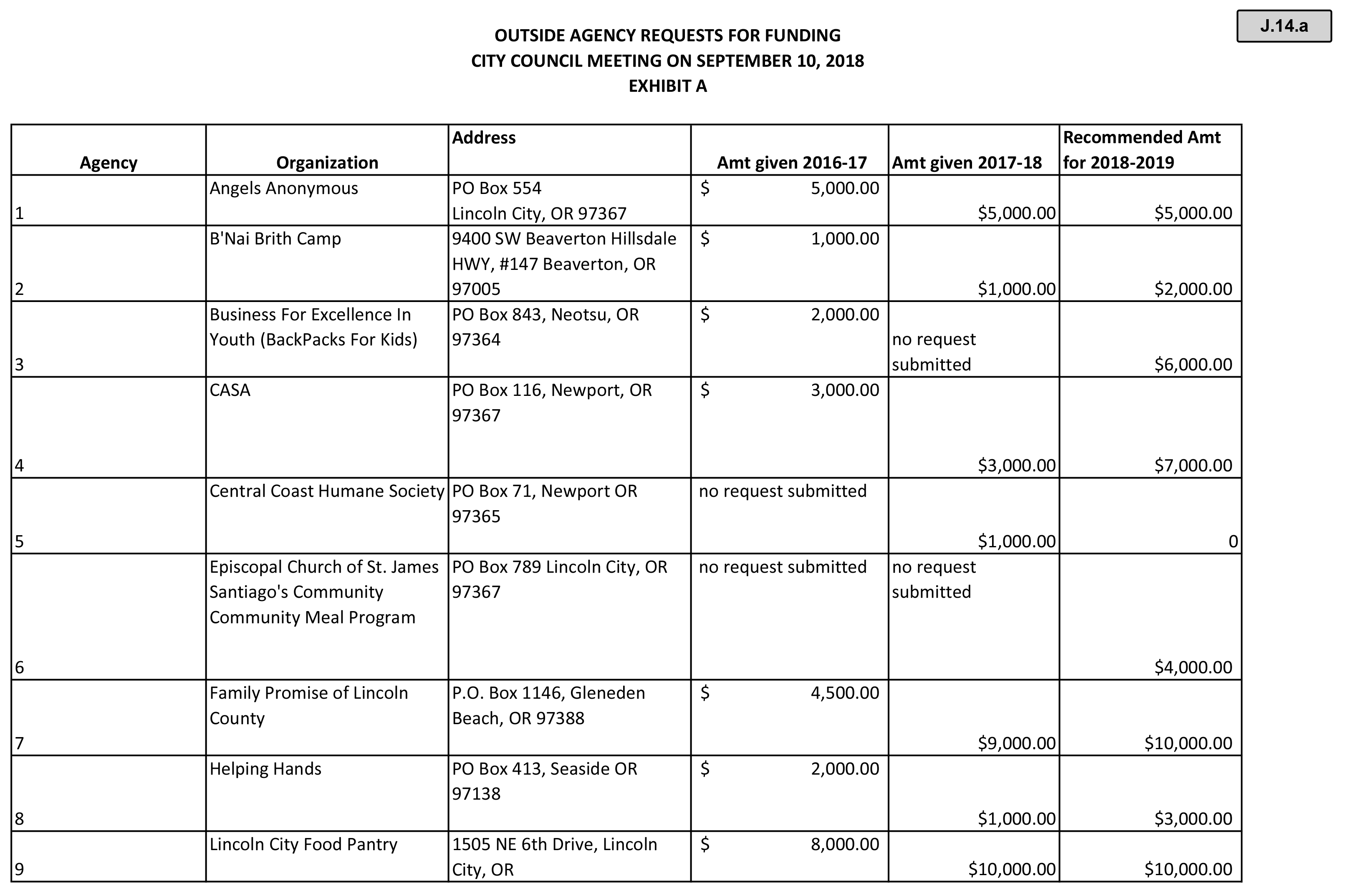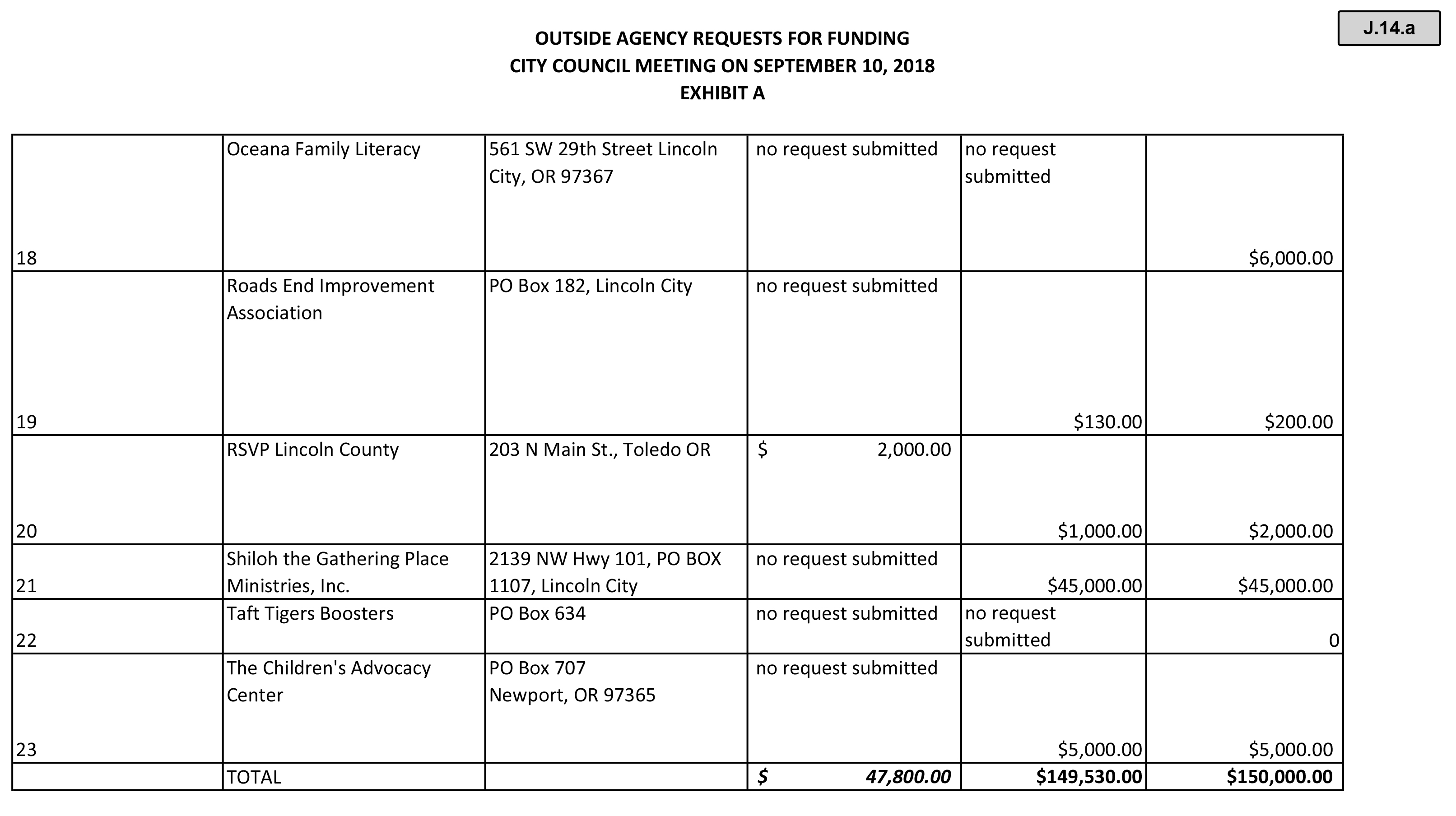 To review these agency's requests, the City Council created a subcommittee on July 9, and appointed Councilors Casper, Hinton and Hoagland to the committee. The committee met on July 31 in what was identified as a "public" meeting, but no minutes or recording of the meeting have been provided to the public.
On June 20, the Lincoln County Commissioners gave $12,400 to the Warming Shelter for 2018, and asked Lincoln City to match the County's grant, according to Warming Shelter Program Director Amanda Cherryholmes. She said she does not know why the City did not honor the County's request.
Local aid organization Family Promise received the full $10,000 it requested this year. Anderson, and his wife, Susan, have been actively involved with Family Promise, but Anderson did not declare a conflict of interest before voting to fund the organization. Mayor Williams declared a conflict of interest and recused himself from the deliberations, as he rents his building in Taft to the Warming Shelter.
Since opening in November 2017, the Shelter's resource center has provided more than 6,806 meals, 1,071 showers, 357 loads of laundry, 40 bus tickets and 15 birth certificates to its daytime clients. The Shelter provided 396 overnight stays last year, providing 1,179 meals to its guests.
In addition, it provides warm clothes, shoes, toiletry and feminine hygiene products free of charge. The Shelter also offers job placement services, mental health and housing assistance, and works closely with Safeway, rehabilitation centers, and county and state assistance agencies. It also partners with hair stylists and dentists to provide free care on selected dates throughout the year.
Cherryholmes said she has asked City Recorder Cathy Steere several times to allow her to give a short presentation to the City Council but hasn't received approval.
Based on a recommendation from Anderson, $3,000 was reallocated from Oceana Family Literacy and $2,000 from Court Appointed Special Advocates (CASA) to the Taft High 7-12 Booster Club.
The Lincoln City Resource Center & Emergency Warming Shelter is located at 1206 SE 48th Place, past Shuckers, in Taft. The shelter's resource center is open for assistance or donations from 10 a.m. to 4 p.m. Monday through Friday.
To volunteer or donate, contact Sharon Padilla at 541-992-5748, or Cherryholmes at 206-713-8234/[email protected]/P.O Box 198, Lincoln City, OR 97367, or visit LincolnCityWarmingShelter.com for more information.
Homepage is awaiting response to its request for comment from Councilors regarding this story