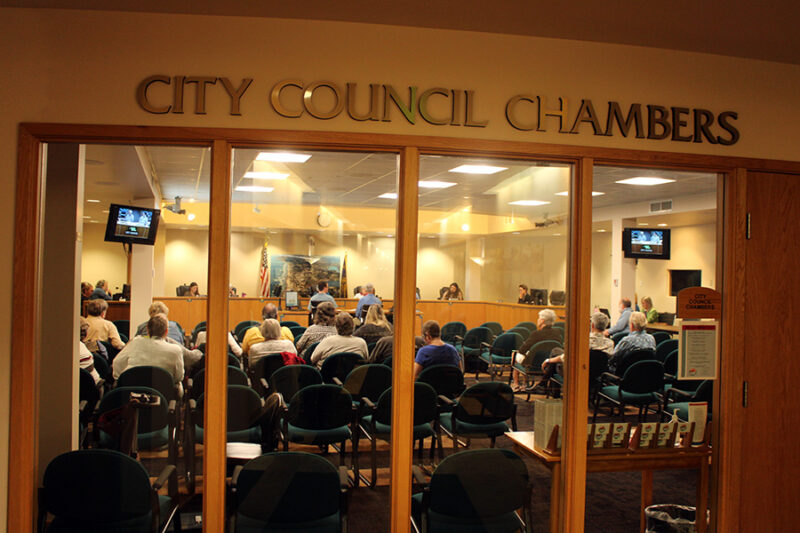 PUBLISHER'S NOTE: This article has been updated with comment from Councilor Sydney Kasner who reached out to us. 
At the upcoming Lincoln City City Council meeting a proposal from the planning department to reduce the number of planning commissioners from seven to five will be discussed and possibly voted on. 
According to the posted agenda for Sept. 26:
Background: Planning staff has requested that the number of Planning Commissioners be reduced to five in order to facilitate having a quorum for the conduct of city business. There appears to be no requirement in state law to maintain seven members. The change would go into effect in January 2023. 
City council has had no shortage of applicants for planning commission vacancies yet seemed, at times, reluctant to fill them. There are currently no vacancies on the commission. Calls to council members, city manager and mayor for insight into the issue were not immediately answered, with the exception of Councilors Riley Hoagland and Sydney Kasner.
"I'm really waiting for staff to present their thoughts as to what is wrong with having seven commissioners." Hoagland said.
"This information is new to me as well," Kasner said. "although it sounds like the change has been recommended to make it easier to obtain a quorum."
Planning director Anne Marie Skinner stated: 
"We've had to cancel some meetings because we couldn't raise a quorum and I thought it would make things much simpler."
At this point there has been no public discussion or input from the planning commissioners on the matter.
According to the city's website: 
The Lincoln City Planning Commission is a seven-member citizen advisory body appointed by the City Council. Planning Commissioners are registered voters and generally live inside the city limits; however, up to two members may live outside the city limits but inside the urban growth boundary. No more than two members may have the same occupation. Commissioners serve for 4-year terms.
If the ordinance change passes it will go into effect January of 2023.