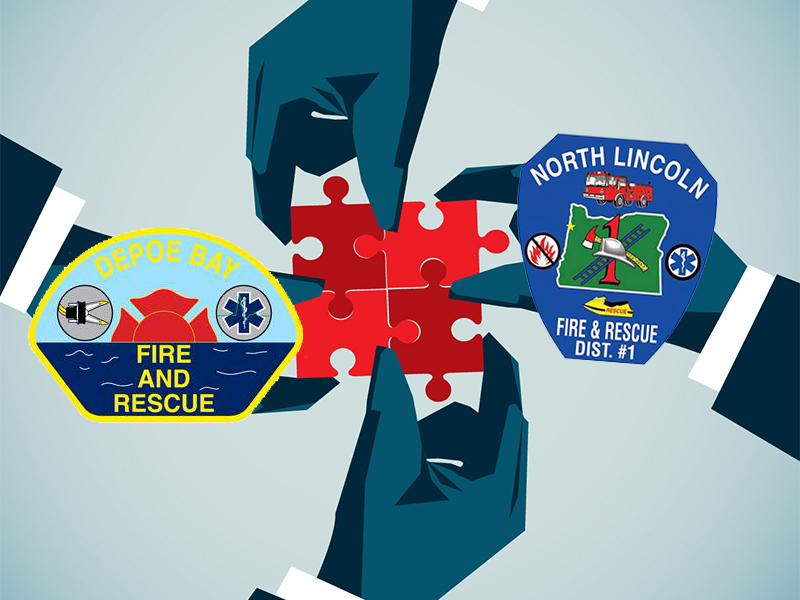 Emergency Medical Services Division Chief Rob Dahlman was elected interim North Lincoln Fire & Rescue Department (NLFR) fire chief Wednesday following the recent retirement of longtime Chief Doug Kerr.
Dahlman was elected in a 4-1 vote following a motion by NLFR Board of Directors President Jamie Wright, with Board member Danny Curler casting the no vote.
Meanwhile, NLFR will hold a joint workshop with the Board of Directors of Depoe Bay Fire at 4 p.m. Wednesday, Feb. 27, at the St. Clair Fire Station, 4520 SE Highway 101 in Lincoln City, to discuss potential cooperative efforts between the North Lincoln and Depoe Bay fire departments.
At Tuesday's monthly Depoe Bay Fire District Board meeting, Depoe Bay Fire Chief Bill Johnson posed the possible benefits of joint efforts with NLFR. In his power-point presentation, Johnson referenced a 2012 countywide Opportunities for Collaborative Efforts Feasibility Study conducted by Emergency Services Consulting International.