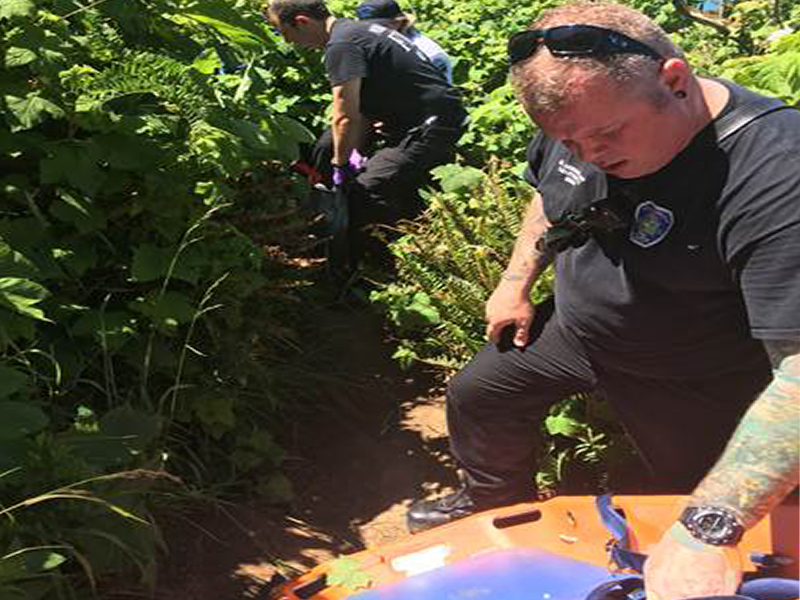 An elderly woman who injured her ankle while hiking is in good spirits after being rescued today at approximately 11 a.m. at God's Thumb in Roads End.
"She was not in a very precarious place, but it was very narrow," NLFR Capt. Jim Kusz said.
Crews, who brought water to the 69-year-old victim, carried her to an awaiting Pacific West Ambulance in a stokes basket.
The rescue took nearly two hours in rugged terrain and hot conditions.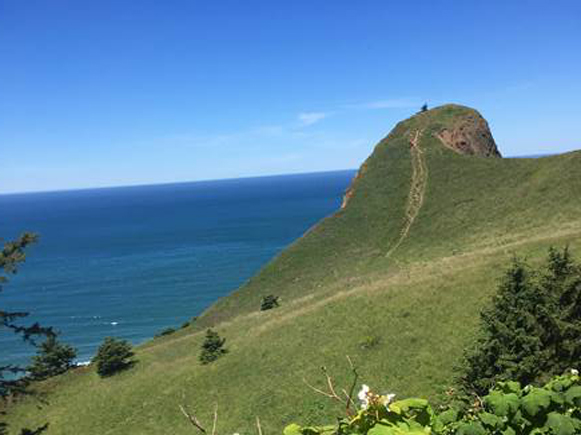 NLFR recommended the following for a safe hike:
Travel with a companion OR Tell somebody where you're going
Know your physical limitations
Check trail conditions before you go
Bring a fully charged cellphone and a signaling mirror
Learn basic first aid and bring a kit
Watch cliff edges and slippery areas
Bring appropriate clothing
Wear proper hiking boots
Keep an eye on the weather
Drink lots of water
Know your poisonous plants
Heed warning signs