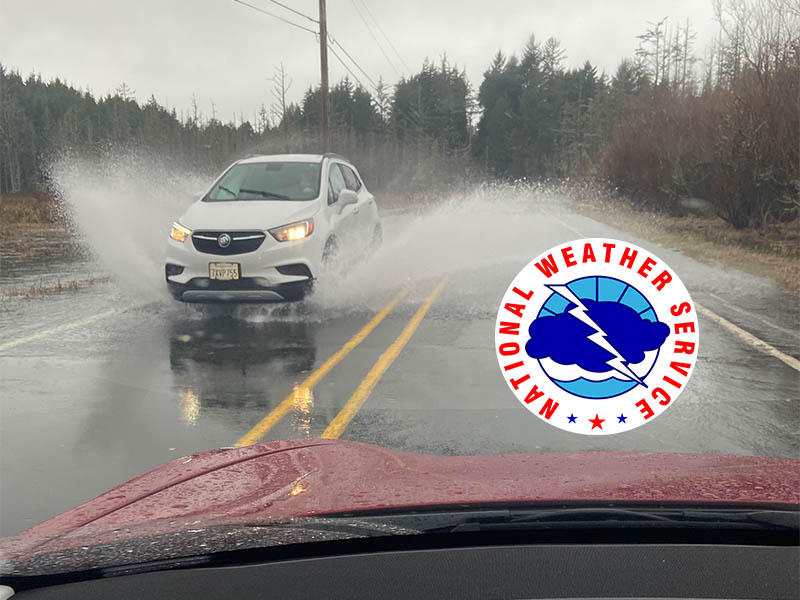 National Weather Service Portland (NWS) issued a "flood advisory" Wednesday through this evening for Clatsop, Lincoln and Tillamook counties.
The urban and small stream flood advisory is in effect until 9:45 p.m. Wednesday.
According to NWS, at 12:46 p.m., Doppler radar and automated rain gauges indicated flooding in small streams and urban areas after 1-3 inches had fallen.
An additional inch of rain is expected and reports of ponding water and minor flooding in Tillamook County and Lincoln County are coming in.
NWS warns drivers to be vigilant at night when it's harder to recognize flooding dangers. Do not attempt to cross flooded roads. Find an alternate route.
Landslides are possible during this flooding event as recent weeks of rain have saturated the soil and heavy rain can trigger slides.