UPDATE: Council approved the OLCC application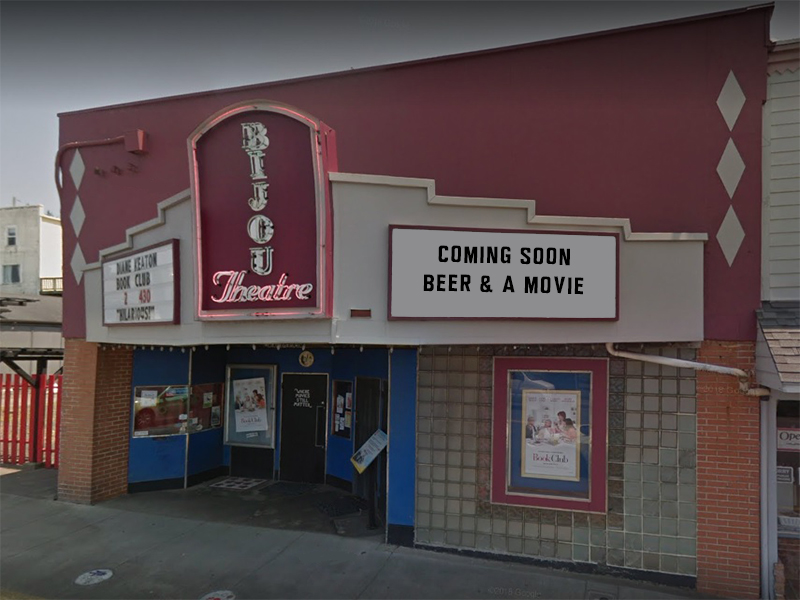 City staff will recommend approval of beer and wine sales at the Bijou Theatre in Lincoln City at Monday's first City Council meeting of 2019.
Owners Keith and Elizabeth "Betsy" Altomare have requested the Council to recommend to the Oregon Liquor Control Commission approval for a limited on-premises liquor sales license at their movie theater at 1624 NE Highway 101.
In addition, staff will recommend Momiji Express, a Japanese and Chinese restaurant at 1500 SE E. Devils Lake Road #305, be approved for a full on-premises commercial liquor sales license.
The requests follow a review by Lincoln City Police Chief Jerry Palmer.
In other action, staff will recommend that Council direct Parks & Recreation to list Lincoln City in the Oregon Heritage Tree Program and recognize trees of significance such as the giant Sitka spruce at Regatta Park; conduct a public hearing on proposed ordinances to create standards for four-plex dwellings and tiny house (400 square feet or less) developments; and consider amending a zoning code to reduce or eliminate existing requirements for off-street parking in Taft and Oceanlake.
An Oath of Office ceremony will also be conducted for incoming Mayor Dick Anderson and new City Councilors Mitch Parsons (Ward I), Diane Kusz (Ward II) and Rick Mark (Ward III).
A reception will be held for outgoing Mayor Don Williams and Councilor Susan Wahlke following Monday's meeting.