Taft High senior Mad Scott and sophomore JJ French posted runner-up finishes for the boys Thursday, while senior Savannah Russo and freshmen Aubrey Sciarrotta and Kadence James were second on the girls side in the Scio Icebreaker track and field meet.
Scott was second in the javelin and French second in the pole vault for the fifth-place boys, while Russo was second in the javelin, Sciarrotta second in the 200-meter dash and James second in the high jump for the sixth-place girls.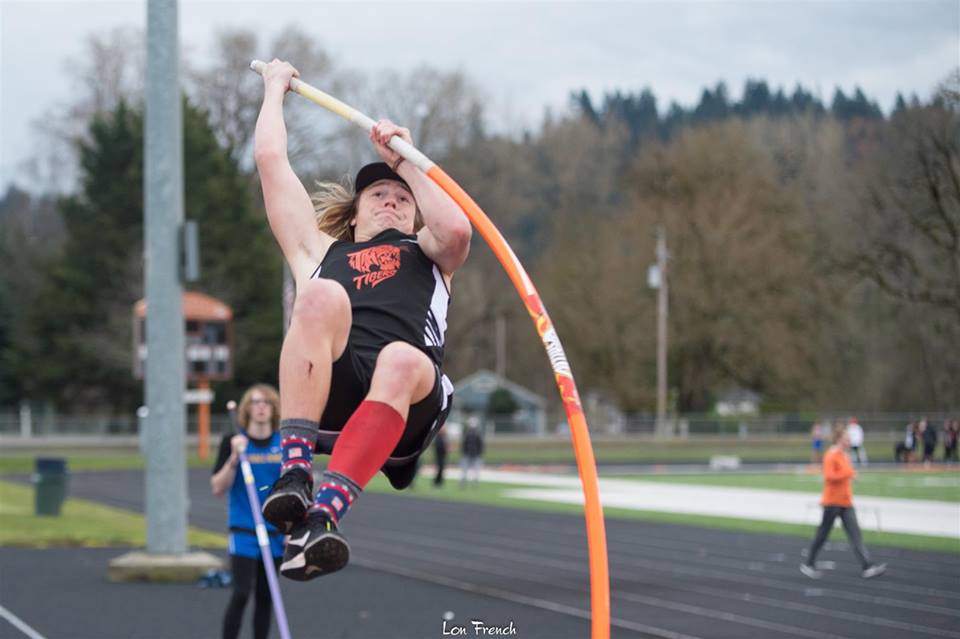 Amity won the boys title, 114.5-105.5 over Pleasant Hill, while Blanchet Catholic took the girls crown, 104.5-83 over Amity.
Senior David Jin was third in the 110-meter hurdles; senior Micah McLeish fifth in the 800-meter run; senior Jacob Mayoral sixth in the 400-meter dash and eighth in the pole vault; freshman Sam Cortes sixth in the 800; Scott eighth in the discus; junior Logan Gilleo ninth in the 200; senior Clayton Heinrich ninth in the 800; junior Tristan Beach ninth in the discus; and sophomore Rafael Del Valle Perez  10th in the 400.
Photos by Lon French
On the girls side, Sciarrotta tied for fourth in the 100; freshman Nicole Reyes fifth in the 800; freshman Jaelyn Olmeda sixth in the 400; senior Maleah Smith eighth in the 400 and shot put; and sophomore Elizabeth Kirkendall ninth in the discus.